Two challenger energy companies have collapsed and regulator Ofgem has stepped in to protect customers.
People's Energy supplies around 350,000 domestic customers while Utility Point has around 220,000.
Both companies are ceasing to trade with immediate effect and customers are advised to wait until a new supplier has been appointed before attempting to switch.
In a separate development, British Gas has been appointed to take on the customers of PfP Energy and MoneyPlus Energy after the firms collapsed last week.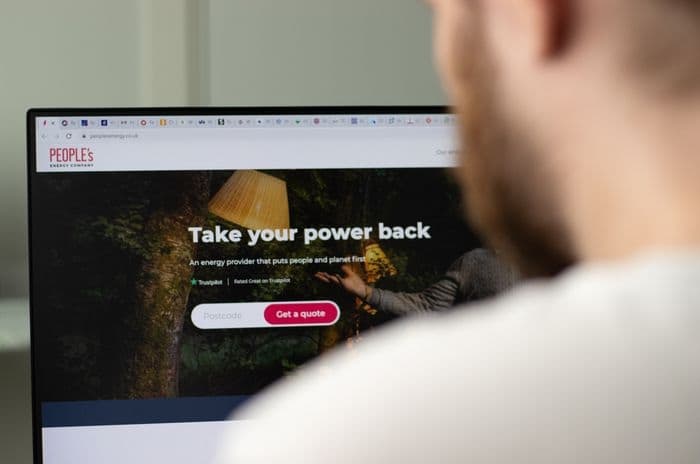 Postmodern Studio / Shutterstock.com
People's Energy
People's Energy were a Community Interest Company (CIC) supplying gas and electricity to around 350,000 domestic customers and 1,000 non-domestic customers.
They paid 75% of profits back to members and were a Living Wage employer. They were also committed to ensuring customers with pre-payment meters had access to fairly priced gas and electricity.
In a statement on their website, the company express their sadness that they were unable to make their community focused approach to energy supply work.
People's Energy had grown enough by April 2021 to be required to participate in the UK energy efficiency scheme (ECO3) and were well known as a challenger energy supplier.
Utility Point
Utility Point was also a significant small energy supplier, having 220,000 domestic customers at the time of their collapse.
The statement they issued about their collapse gives more information about what has happened to their company in the past few months.
After appointing a firm to advise on their investment options in the future, their efforts to negotiate with interested parties failed and they blame a perfect storm of national and international circumstances for their decision to cease trading now.
Specifically, they highlight the rising wholesale energy costs and the fact that Ofgem warned energy suppliers to treat customers with care during the coronavirus pandemic. They say providing this extra support to their customers has increased company debt.
Utility Point say they rose to become the 15th largest utility company in the UK during their years of operation.
More to come
Utility Point are clear in their statement that they expect more small energy companies to collapse in the coming weeks and months.
Indeed, this period of the year is historically a bad time for company collapses as Renewables Obligation (RO) payments become due.
Yet Utility Point are damning of the role Ofgem have played in setting the energy price cap on default tariffs which, they say, does not adequately cover suppliers' costs.
They argue the default cap has not been covering the costs of supplying energy, meaning every UK energy supplier is undercharging for energy.
In terms of the price cap rise coming into force on 1 October 2021, Utility Point say it is set more than £200 below the costs of supplying energy and therefore makes the energy market unsustainable.
Ofgem has not yet publicly responded to Utility Point's allegations, but it's clear the energy market is struggling to adapt to national and global challenges.
The global price of energy is something beyond the control of suppliers who don't have their own energy generation options. However, as we explain in our guide to why energy bills go up, wholesale costs only account for around 40% of our bills with network or transportation costs taking up almost 24% of our bills.
Nor is it the case that energy suppliers are raking in huge profits these days with only around 1.33% of a dual fuel bill in 2018 going towards pre-tax profits. As the case of People's Energy shows, even suppliers with a focus on paying profits back to members are struggling to make things work.
Things are likely to get worse as the costs of moving towards greener energy are felt across the industry.
In February 2020, Ofgem unveiled a nine-step plan to help the UK achieve net zero by 2050, with many of those points involving investments by customers and suppliers alongside Government funding.