While several of the points are technical and impact the market behind the scenes, Ofgem also focuses on what this means for customers.
They attempt to strike a balance between decarbonising the energy market and remaining fair to households needing to use that energy.
It's a far-reaching document which sets the framework for further proposals to come in the months and years ahead.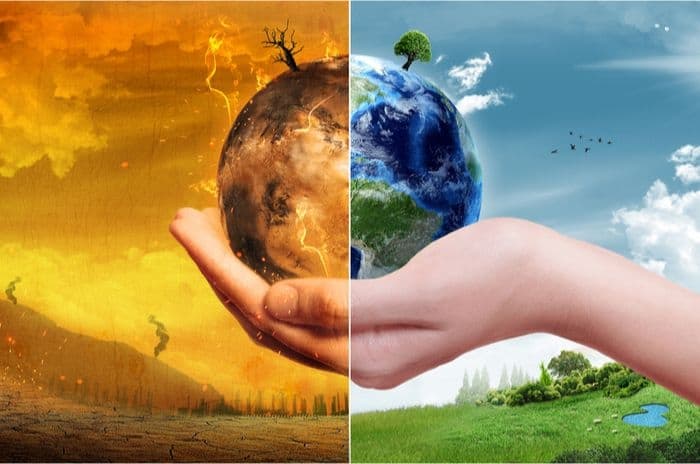 What does the plan say?
The decarbonisation plan is focused on reaching net zero by 2050 and it focuses on nine distinct areas Ofgem say need to be addressed:
Regulation compelling network companies to invest in cleaner, affordable energy
Setting up of fund to encourage innovative solutions
Regulatory options to encourage increase in offshore wind generation
Support for affordable low carbon heating options
Review of the way the energy system is managed
Encourage better use of electricity and more options for this
Support for growth of elective vehicle (EV) network
Encourage innovation by suppliers to create low carbon products and services
Regulator must be more adaptive in approach to energy regulation
These areas for action may seem a little technical, but they represent a shift in the way the regulator is approaching net zero targets and so they have the potential to be very important.
Customer focus
While much of the action plan is geared towards networks, suppliers and politicians, Ofgem frequently return to the most important element of the strategy - the impact on energy consumers.
They point out the need to balance the interests of energy customers with the need to reduce emissions, and so several of their nine areas are equally focused on both.
For example, the push towards EVs to lower emissions could add to customers' bills unless effective systems are put in place to keep bills low. Ofgem are keen on promoting smart charging and a more flexible energy system to address this.
Data is also a big part of this, although the fact that suppliers will miss the December 2020 deadline for installing smart meters for their customers is a reminder that progress can be slow even when the regulator and Government are already pushing for it.
Ultimately, this plan sets the tone for future proposals, and there's no doubt suppliers, politicians and customers themselves will influence how quickly and effectively these plans are put into action.
Greener economy
These proposals from Ofgem are set against the backdrop of the greenest year on record for electricity in 2019, with renewables beating fossil fuels for the first time.
In June 2019, the UK electricity system operated for 437.5 hours without burning coal, and the solar energy generation record was smashed twice in two days in the previous month.
Suppliers are also taking steps to decarbonise their energy. Last month, British Gas announced their greenest ever tariff, while E.ON automatically switched 3.3 million customers to 100% renewable electricity back in July 2019.
Customers are also transferring to greener energy companies in droves, with Bulb achieving a 5% share of the electricity market in just five years and Octopus Energy achieving steady growth through acquisitions and attracting new customers too.
All this points to progress towards the aim of net zero, but specific proposals on how much the changes like those just announced by Ofgem will cost customers is likely to become a contentious point.
After working to reduce the amount paid by customers with the introduction of the energy price cap in January 2019, Ofgem now need to balance the needs of customers with the target of achieving net zero by 2050.