Wind and solar both saw record generation peaks, plus a day in August has been labelled as the 'greenest' ever.
The longest period with no coal being burned to generate electricity was recorded in May.
The figures released by National Grid come after a year of alterations in the UK energy market with several energy suppliers switching to 100% renewable electricity.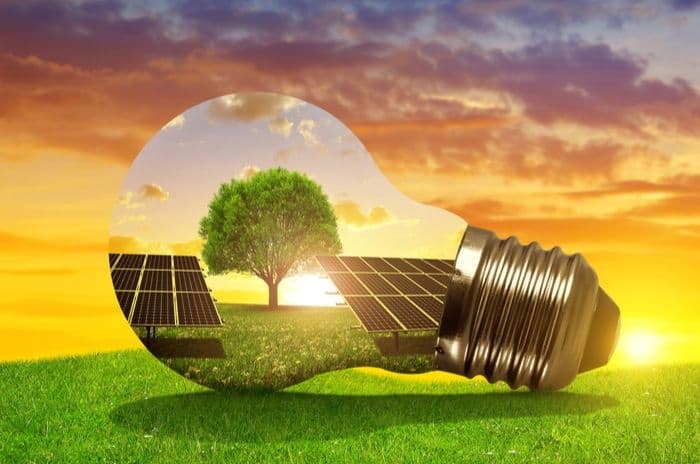 Record breaking year
Four separate records were broken for electricity generation in 2019, with 14 May registering as the day with the highest ever level of solar electricity generation at 9550MW.
This was followed on 10 December by the highest ever level of wind electricity generation at 16873MW and, in June, the UK electricity system operated for 437.5 hours without using coal, the longest period since the 1800s.
Finally, 17 August marked the lowest ever carbon intensity recorded as the electricity system used the highest level of low carbon power ever in a single day.
These highlights were tracked by National Grid ESO who monitor the electricity system constantly to balance supply of electricity with the demand at any given time.
Greener energy
It's important to note that, while breaking these records is evidently positive as we move towards a low carbon energy system, solar and wind records were only broken by the perfect conditions being in play.
For instance, the two days in May which contribute to solar smashing previous records twice in two days had the optimum levels of clearness, coolness and brightness to beat the previous highs set in May 2017.
Equally, wind power generation peaked early December during Storm Atiyah which battered the coasts of Wales and England, recording gusts of up to 83mph and leading to power outages and transport disruption.
So, whether these conditions will be repeated and lead to further records being broken in 2020 is uncertain, although energy generators are investing in further wind farms and decommissioning coal plants to focus on renewables.
Energy in 2020
Several energy suppliers have made the switch to 100% renewable electricity in 2019, and other industry changes are taking place which may alter the energy landscape in the UK.
First Utility were rebranded as Shell Energy in March 2019, more than a year after Shell purchased the supplier, and announced they were switching to 100% renewable energy. They later announced they were purchasing fellow small supplier Green Star Energy, another renewables specialist.
In July, E.ON became the first major energy supplier to switch to 100% renewable electricity, taking 3.3 million customers on to green tariffs supplied by E.ON's own windfarms, solar farms and other renewable projects.
The biggest shake-up of 2019, however, was probably the acquisition of Big Six supplier SSE by challenger OVO Energy. The deal was approved by the Competition and Markets Authority (CMA) in December.
This deal sees OVO become the second largest energy supplier in the UK, although they don't currently offer 100% renewable electricity as standard. Read our full OVO guide here.
Going into 2020, then, there's likely to be further consolidation in the energy market, whether that's in the form of further acquisitions or simply the migration of customers towards popular challengers such as Bulb and Octopus.
With Ofgem hoping to bring in reforms which would subject existing energy suppliers to more stringent checks as they grow, the market may stabilise with fewer suppliers collapsing than we've seen in 2018 and 2019.
Compare energy deals using our free comparison checker.