Renewable electricity will be sourced from E.ON windfarms, solar projects, biomass plants and other contracted projects.
They cite a growing appetite for renewables at reasonable prices, backed up by recent research from YouGov.
The news comes just ahead of a major corporate overhaul for E.ON which includes the exchange of their renewable energy portfolio.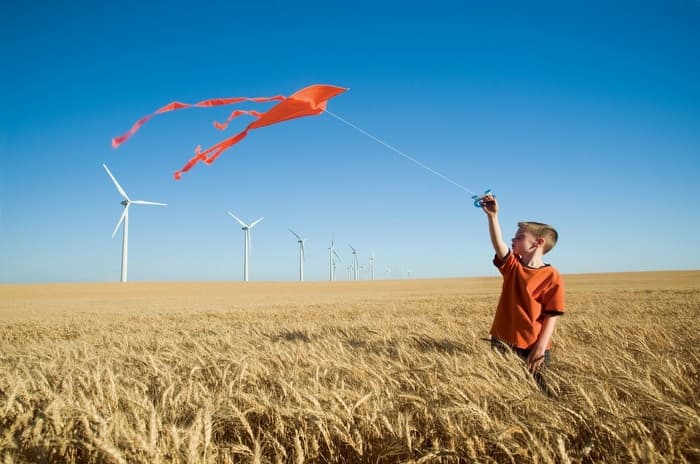 ©E.On
100% renewable sources
E.ON customers are now receiving electricity backed by 100% renewable sources, making it the largest supplier to offer such tariffs.
The 3.3 million homes supplied by E.ON won't see any changes to their bills or tariffs, but the energy supplied will be matched by renewable energy.
This means that E.ON will put the same amount of energy back into the National Grid in renewable form as is used by their electricity customers every day.
As well as supplying this energy through their own renewable energy projects, they will also externally source electricity through certified external contractors.
These supplies will be only sourced through projects able to meet renewable energy guarantee standards which confirm that a project has generated a set amount of electricity.
This guarantees to E.ON's customers that the company is generating and sourcing as much electricity as they're using.
Strong reputation in renewable energy
E.ON have a longstanding reputation as a leader in renewables in the UK, building their first wind farm in 1992 on Anglesey.
They were also a partner in the development of the UK's first ever offshore wind in Northumberland in 2000.
Their website says they own over 20 wind farms (both onshore and offshore), as well as having biomass plants in Yorkshire and Scotland.
In 2017, they launched a fixed tariff that claimed to be the first in the UK matched by 100% renewable outputs, as well as one for electric and hybrid car owners too.
This shift to 100% renewable electricity, then, is the next logical step in E.ON's journey, and they cite research by YouGov that found 61% of UK customers would switch to a renewable electricity tariff if the pricing was reasonable.
The company insist the transfer of renewable assets to RWE will not impact the sustainability of this new commitment and that they will continue to receive energy from those projects.
Setting the standard?
E.ON are far from the only company backing their electricity supplies with renewables, but they are first of the 'big six' to do so.
Challenger suppliers like Bulb have been disrupting the UK energy market in recent years, while First Utility rebranded as Shell Energy and went 100% renewable in March.
There is certainly a growing appetite for more sustainable energy options in the UK, and the news that solar generation keeps breaking its own records is welcome.
However, the Government has been criticised for ending solar feed-in tariffs (FiT) for households in March 2019 when the new Smart Export Guarantee (SEG) won't come into force until January 2020.
So, while E.ON's announcement is good news for those who want to see big energy companies doing more on renewables, the legislative picture remains unclear.