Although the UK has heard a great deal about small energy suppliers failing this year, it's always encouraging when news is shared of one doing exceptionally well.
Small energy supplier, Bulb, have announced that they are on track to secure one million customers in 2019, as they set their sights on taking on the energy giants we know as the 'big six'.
Named the fastest growing private company in the UK, founders of Bulb have said they want to become one of the largest energy firms in the market within the next five years.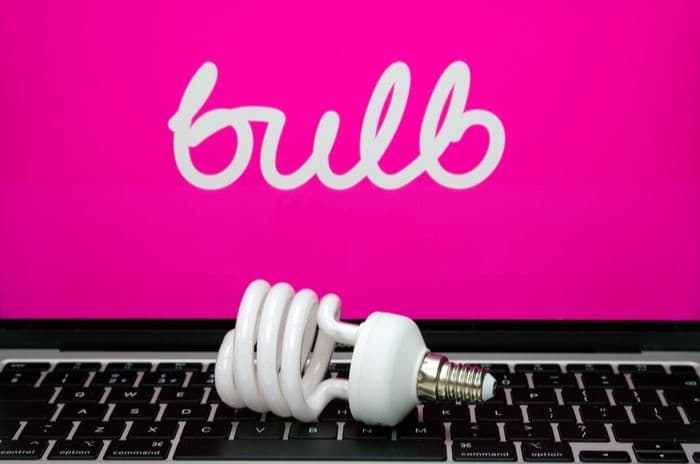 Credit: mundissima/Shutterstock.com
Who are Bulb?
Bulb are green energy specialists, securing 50% of their energy from wind power, 40% from solar and 9% from hydro. Launched in 2015, Bulb currently supply around 870,000 customers.
They are predicting they will hit one million in 2019 as more consumers move away from large energy firms. This would give them a 3% share of the UK market, but the company say that their sights are set much higher than this.
Hayden Wood, founder of Bulb, has stated that the company wants to be 'one of he largest providers' of energy in the UK within the next five years.
Last year, the company's revenue jumped 1,700% to a total of £183m, as their customer numbers skyrocketed. However, their losses also grew from £2.1m to £23.7m as a result of their investment in growth.
As a result, Bulb have been forced to increase prices three times during 2018, with the average bill now standing at £1,025 a year. Although not the cheapest energy supplier out there, this average is still well below the forthcoming government price cap.
Their exceptional performance won them the title of fastest growing private business in the UK, as judged by online investment platform SyndicateRoom.
What makes Bulb different?
There are a few things that are setting Bulb apart from other energy suppliers. These include:
Use of technology: Bulb use in house technology to reduce the cost of running an energy company, passing on these savings to customers.
100% renewable: The electricity supply from Bulb is 100% renewable, and gas is 10% green.
Trust focused: The founders of Bulb have repeatedly claimed their trust and high levels of customer service are a key focus for their business.
Green through and through: Bulb are a certified B Corp company, which means they meet the highest standards of social and environmental performance.
Although 2019 is shaping up to be a challenging year for energy suppliers, with the price cap coming into force in January, Bulb are confident their business model will endure.
Wood commented that the cap will not affect the majority of Bulb's users but would make it 'harder for inefficient suppliers to use bait and switch pricing tactics', giving customers a fairer deal all round.
He said that he would 'love to live in a world where people had chosen their supplier and agreed with the values and sources of generation', but that this was still a way off. Currently, only around one in five households will switch supplier each year.
More customers switching away
Over the course of 2018, the big six are predicted to lose 2.4m customersto smaller suppliers, as customers seek out better value deals.
Although this is good news for the consumer, concerns arising due to numerous failed small suppliers could stall the rise of switching behaviour.
Just last week, One Select became the eighth energy supplier to fail this year, following Novembers collapse of Spark and Extra Energy.
In all cases, the Ofgem safety net has protected credit balances and allocated new suppliers in good time. However, the cost of this intervention and other associated losses could end up costing UK consumers around £80m in total.