E.ON have launched another one-year fixed energy tariff purchased from 100% renewable sources, although this time it's only for owners of electric or hybrid vehicles.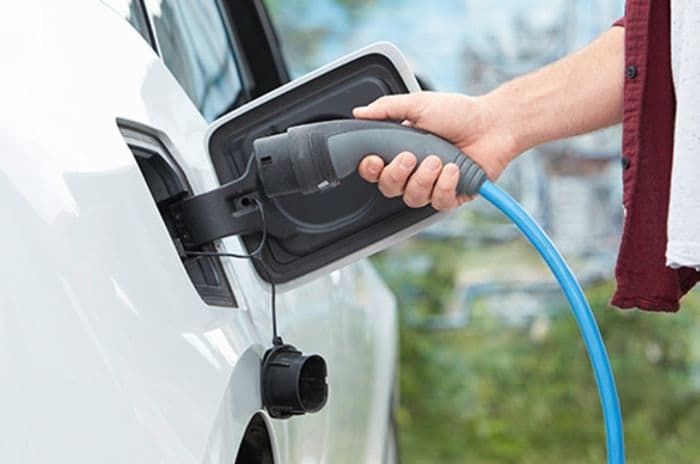 ©E.On
The E.On Fixed 1 Year Electric Vehicle is essentially an Economy 7 tariff, charging customers a standard rate for the energy they consume during the day, yet charging them at only 33% the normal cost for energy they use at night.
Compared to a standard variable tariff and even other Economy 7 tariffs, this would make it considerably cheaper for owners of electric or hybrid cars, which they usually charge overnight.
However, E.On aren't the only provider to offer a renewables tariff dedicate to electric car owners, who may in fact find a cheaper deal elsewhere.
100% renewable plus night rates
E.On's announcement of the Fixed 1 Electric Vehicle tariff comes only a couple of months after the Government announced plans to ban the sale of new petrol and diesel cars by 2040.
It also comes hot on the heels of E.On announcing a 100% renewably sourced fixed tariff, as well as a cinema-related tariff and a planned end to their standard tariffs.
And like the renewable deal, the Electric Vehicle tariff matches 100% of the electricity and gas customers use against renewable energy guarantees of origin (REGOs) and green gas certificates (GCC). In other words, for every kWh of electricity and gas someone burns, E.On will generate the same amount of electricity and gas via green sources and inject it into their system.
As such, customers can already be satisfied that they'll be doing their bit for the environment if they sign up for the tariff, yet its real draw comes from the cheaper night unit rates for electricity.
This is what makes it suitable for electric vehicles, although savvier customers will soon work out that they can also save extra money by programming their washing machine to run overnight, and perhaps even their slow cooker.
Savings
According to E.On, the 33% night discount will mean that overall, the "average" dual fuel customer will spend £1,394 a year.
This is considerably more expensive than the £1,064 at which the E.On Clean Energy is currently priced, yet it's worth bearing in mind that an extra 2,748 kWh of electricity will be spent charging an electric or hybrid car.
However, compared to charging such a car on a pricey standard variable tariff (SVT) or normal Economy 7 tariff, E.On claim that there are considerable savings to be made.
Compared to a typical SVT, customers with an electric car will save around £261 a year, while compared to a dual-fuel Economy 7 tariff, they'll save £173.
And since E.On report that there are now over 88,909 electric or "alternatively fuelled" vehicles on our roads (3% of the total), they're clearly banking that a growing market of customers is there waiting to benefit from such savings.
Their Managing Director of Residential, Chris Lovatt, said, "we're pleased to be able to offer a tariff which gives our customers the flexibility to access cheaper electricity rates backed by renewable sources to charge their vehicles, while helping them save on costs".
Rivals
Yet as much as customers would save on the E.On Fixed 1 Year Electric Vehicle compared to SVTs, there are a number of downsides to note.
First of all, and perhaps not surprisingly, the tariff isn't open to people without an electric or hybrid car. Correspondingly, the night rate discounted at 33% of the standard day rate is provided only on the electricity tariff, meaning that using gas at night won't bring any savings.
More seriously, however, is that there are already three other tariffs on the market for electric cars, with one of them being cheaper than E.On's.
| Tariff | Annual cost |
| --- | --- |
| OVO EV Everywhere (two-year fixed) | £1,385.27 |
| Good Energy (standard variable) | £1,436.80 |
| Ecotricity Green Energy + Car (standard variable) | £1,465 |
What's particularly impressive about Ovo's EV Everywhere tariff is that it's fixed for two years rather than one, meaning that customers are protected from rises for longer.
And while the superiority of Ovo's offering might possibly come as a surprise to those who are unfamiliar with the provider, Ovo are becoming increasingly known for their innovative products, such as their broadband-energy bundles.
Of course, that's not to say that E.On's Fixed 1 Year Electric Vehicle tariff isn't worth a look, but that customers should think carefully and do their homework before jumping into anything.