Octopus Energy doesn't charge exit fees on their fixed tariffs, allowing customers to lock in energy prices for two years while still being free to leave.
They offer renewable electricity as standard and customers wishing to offset their gas supply can sign up to the Super Green tariff.
Octopus has an excellent customer service record, recording the lowest number of complaints of any major supplier.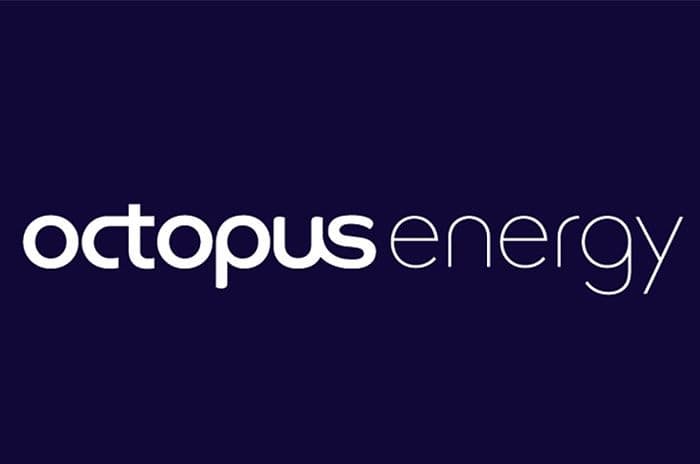 ---
At a glance
| What we like | What we don't like |
| --- | --- |
| 100% renewable electricity and some carbon offsetting | More expensive than some energy suppliers |
| Innovative tariffs available | |
| No exit fees | |
| Low customer complaint levels | |
---
Tariffs
Octopus offers three main tariffs for electricity only or dual fuel: Octopus Fixed, Flexible Octopus and Super Green Octopus.
The estimates detailed in the table below are for a typical two bedroomed home in Yorkshire using Ofgem's average annual supply of 2,900kWh of electricity and 12,000kWh of gas.
Octopus Energy Prices
| Tariff | Monthly Estimate | Length | Exit Fees | Total |
| --- | --- | --- | --- | --- |
| Octopus Fixed | £102.63 | 24 months | None | £1231.52 per year |
| Flexible Octopus | £91.78 | Rolling | None | 1101.31 per year |
| Super Green Octopus | £105.15 | 24 months | None | £1261.76 per year |
It's notable that Octopus don't levy exit fees on their fixed tariffs in contrast to many of their rivals. This means their fixed deals are fixed more for the benefit of the customer rather than designed to lock customers into fixed deals.
With this in mind, the default rolling tariff of Flexible Octopus looks almost redundant alongside fixed deals with no exit fees. Even so, if customers prefer not to be locked in to fixed deals, Flexible Octopus comes with the same 100% renewable electricity as other Octopus tariffs. Plus, Octopus pledge that 30 days' notice will be given before any changes to the pricing of this variable tariff.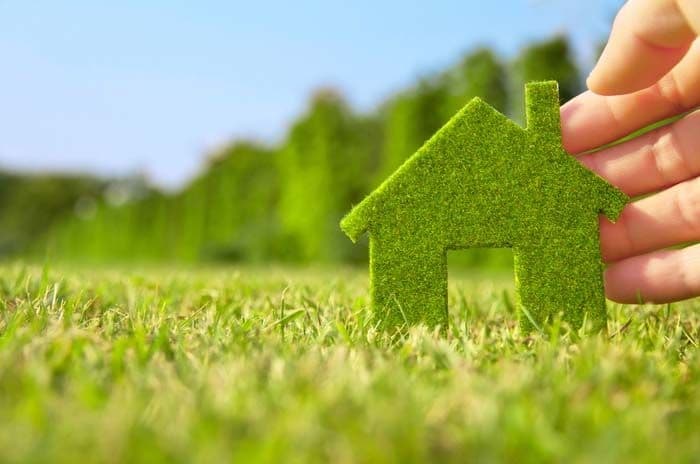 Find out more about fixed energy plans and whether they're a good idea.
Other Tariffs
Octopus also have three of what they call more "innovative" tariffs: Agile Octopus, Octopus Tracker and Octopus Go.
Agile Octopus is a beta tariff that requires a smart meter (SMETS2 or branded SMETS1) to operate properly. It's based on dynamic pricing tied to the wholesale energy market, and it works by taking half-hourly energy measurements through customers' smart meters.
It incorporates Plunge Pricing that means when more electricity is generated than is being consumed, the prices fall and this is passed on to customers. At this point, Agile Octopus customers can even be paid to take excess electricity from the grid.
On their website, Octopus say prices dropped below 2p per kWh 163 times in the previous twelve months, but they also point out customers are covered by the Price Cap Protect which promises surges in prices will be capped - customers will never pay more than 35p per kWh for electricity.
Customers pay a 21p daily subscription fee for Octopus Agile covering the costs of metering, distribution and fixed policy costs.
Learn more about smart meters.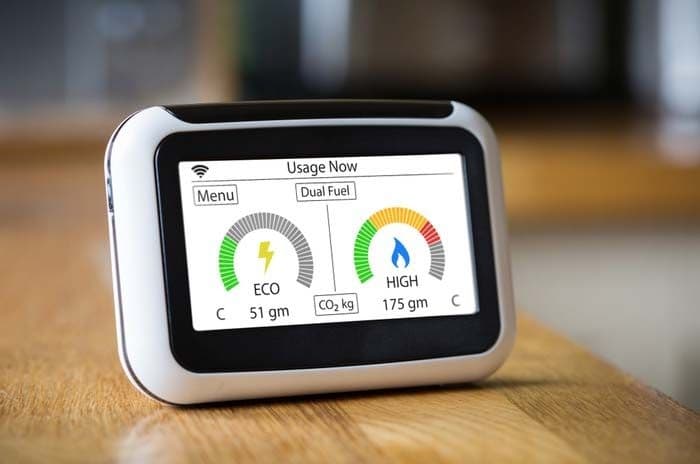 Octopus's second innovative tariff is the Octopus Tracker, first launched back in May 2017. Customers on this tariff receive energy prices based on independent wholesale market prices every day.
Customers signing up to Octopus Tracker will pay for energy based on the daily fluctuations of the market in relation to a set formula. This consists of the unit rate which is updated daily at midnight and a fixed daily charge rate - if there's any change to the latter, Octopus will let customers know with 30 days' notice.
While Octopus Tracker doesn't require the installation of a smart meter upfront (according to their website anyway), they do state that one may be required in the future and customers have to be willing to submit monthly meter readings. It's also worth noting that prices vary depending on where a customer is in the UK.
Finally, Octopus Go is the tariff Octopus has designed for electric vehicle (EV) drivers who need to charge their vehicles at home. Like similar tariffs from other energy suppliers, Octopus Go offers cheap electricity overnight (5p per kWh between 00:30 and 04:30) to allow for economical EV charging.
They have created their Electric Juice Network to offer EV charging across the UK, with their own customers paying for the costs of charging their cars through their energy bills, although everyone can use them.
Learn more about saving money on EV charging.
Just like with the Agile Octopus tariff, customers will need a compatible smart meter and the tariff requires half-hourly updates from the meter. It's also an electricity only tariff, so customers will stick with their existing tariff for gas supply.
All the above are free of exit fees, as the standard Octopus Energy tariffs are.
---
Price comparison
We searched for energy quotes across different providers using our free energy checker. These are the results for Octopus Fixed in comparison to other companies offering fixed tariffs for the same house in Yorkshire:
| Tariff | Monthly Estimate | Length | Exit Fees | Total |
| --- | --- | --- | --- | --- |
| Together Energy Green Together | £96 | 25 months | £40 per fuel | £1,151.72 per year |
| Green Bennet | £97 | 12 months | £36 per fuel | £1,156.20 per year |
| EDF Simply Online� | £97 | 32 months | £35 per fuel | £1,158.20 per year |
| Octopus Fixed | £102.63 | 24 months | None | £1,231.52 per year |
These are just illustrative examples for one property and it's important to check your own postcode to see what tariffs are available and what the estimates are.
What's clear, however, is that Octopus Energy isn't striving to be the cheapest energy supplier on the market, but customers may prefer them for their renewable energy focus and excellent customer service rating - more on these points below.
---
Fuel mix
Part of Octopus's attraction to customers is the focus on renewable energy. They offer 100% renewable electricity as standard, with their Super Green Octopus tariff fully offsetting any carbon emissions associated with the gas supply through their partnership with Renewable World.
We rated Octopus Energy as Good in our guide to the greenest energy tariffs available, but it's worth reiterating they have no green gas option and offsetting is only available on their more expensive Super Green tariff.
Find out more about green energy plans and the different types available.
---
Customer service
Octopus hasn't yet had a major run-in with Ofgem over pricing, customer service issues or any other type of poor management, although they were named as one of 18 suppliers who had failed to protect customers who were switching from one provider to another between 2013 and 2020.
The customer complaints data they've provided to Ofgem since 2018 when they became large enough to submit figures backs up this positive record.
Their complaint figures per 100,000 customers for Q1 2021 stand at 488, far below all their large rivals (Bulb had the highest figures with 3,265 for the quarter while British Gas were the second to Octopus for low complaint figures with 1,135). In fact, only Avro Energy have lower complaint figures than Octopus among large and medium suppliers.
That said, 488 is the highest figure Octopus has posted in its time reporting to Ofgem as a medium sized supplier, up from 233 in Q2 2019. While this isn't a huge jump in comparison the figures posted by others, it's worth keeping an eye on any uptick in complaint figures as new customers from recent acquisitions are assimilated into the Octopus family.
However, Octopus have placed an emphasis on quality customer service, so it may be that their service keeps pace with their growth.
A further boost for Octopus Energy's customer satisfaction came in November 2020 when wordnerds analysed social media sentiment and named them as the top provider of all those surveyed.
We've got a full guide to customer service within the energy sector.
---
What else do Octopus Energy offer?
Some energy providers offer new boilers, insurance products and even broadband in combination with their energy deals. As a comparatively small energy supplier, Octopus doesn't have a great array of extras, but the ones they do offer are closely aligned with their values.
Agile with Alexa
In March 2019, Octopus announced a partnership with Amazon which allows customers on the Agile Octopus tariff access to real time pricing information using Alexa voice automation.
This allows customers to check wholesale energy prices as they fluctuate during the day, and also offers them the opportunity to ask Alexa how green energy is at that particular time.
By using this feature, Octopus state that customers can make informed choices about whether to run appliances at given times based on the fuel mix currently being used.
Outgoing Octopus
Householders hoping to install solar panels were faced with a gap between applications for Feed-in Tariffs (FiT) being closed in March 2019 and the implementation of a Smart Export Guarantee (SEG) by all suppliers with over 150,000 customers being launched by January 2020.
Octopus, however, pre-empted this deadline by introducing their Outgoing Octopus tariff as a smart export tariff, albeit one still in beta mode.
Outgoing Octopus can be a Fixed or Agile tariff, with Outgoing Fixed guaranteeing households 5.5p per kWh for every unit exported. Outgoing Agile works in a similar way to the Agile Octopus, relying on half-hourly export prices based on wholesale rates.
Anyone signing up to Outgoing Octopus will need a smart meter, and it's important to note customers can't currently be on Outgoing Octopus and Octopus Go at the same time.
It's also important to remember that Outgoing Octopus is still in beta, so customers may find there are snags to work out as the product is developed.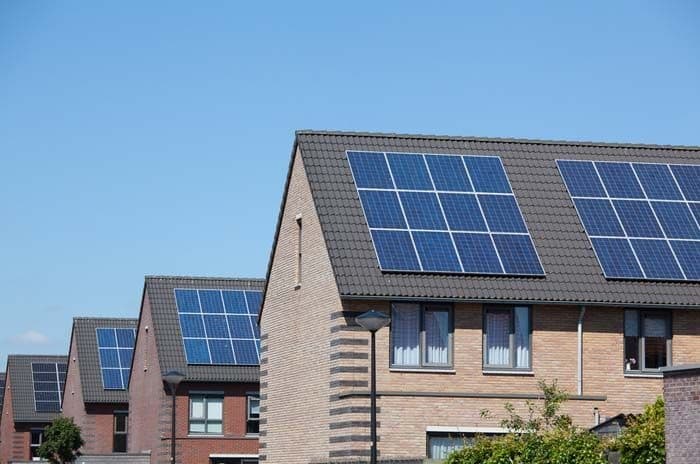 FLIR camera loans
Octopus has a fleet of FLIR thermal imaging cameras which can be loaned out to customers during the winter months to help them figure out where heat loss is occurring both inside and outside their homes.
When used inside the home, darker spots on the cameras show where heat is escaping and, when used to look at the property from the outside, warmer colours show where heat is leaking out. The service is designed to lower energy consumption and help customers save money.
Octopus loan these cameras out to customers for seven days, including a stamped addressed envelope for the camera to be returned. If it isn't returned on time, customers will be charged £1 for every additional day, and the cost if a camera fails to be returned is £250 to the customer.
That said, Octopus say that in a year of lending cameras out, they came back every time, so the scheme seems to be working.
---
Verdict: is Octopus Energy any good?
Octopus Energy is still one of the newest challengers around, but they've certainly made an impact and are proving popular with customers.
Their expansion has come from natural growth along with the acquisitions of customers from Co-op Energy and then from Engie, plus they were appointed as Supplier of Last Resort (SoLR) when Iresa and GEN4U collapsed in August 2018.
They haven't reached the heights of OVO, whose acquisition of SSE catapulted them into the big time in 2020, yet Ofgem figures suggest they have a 7.1% share of the domestic gas market and a 7% share of the electricity market.
Octopus's promise of 100% renewable electricity isn't exclusive to Octopus (it's offered by other suppliers including E.ON), yet their other initiatives such as carbon offsetting on their Super Green Octopus tariff, their FLIR camera loans and their Outgoing Octopus export tariffs help boost their credentials as a green energy supplier.
Although they don't offer the breadth of services some larger energy providers offer, Octopus are focused on their core goal of greener energy. The steady customer growth they've experienced in recent years suggests customers are attracted by their offering, and their customer service record is keeping up with their growth.
Octopus looks like a good bet for any customer wanting to go green and perhaps to move away from larger energy suppliers who have poorer customer service record.
Compare energy deals from major and challenger energy suppliers by using the free Choose comparison tool or learn about the process of switching energy supplier.