What are smart meters?
"What are smart meters and when will I get one?"
Smart meters are being rolled out across the UK and are set to reach every home by 2020. Since the Government announced this, there have been many questions about what smart meters are and how they differ from conventional energy meters.
The smart meter rollout is still in its infancy and we've put together a guide to explain exactly what they are and how they will benefit energy users in the UK.
Smart meters explained
Pros and Cons
Here's a run down of the positives and negatives of having a smart meter:
Pros:
Accurate billing
More energy efficient
Better options for prepayment customers
Potentially saving money
Cons:
Consumers are paying for the rollout
Privacy concerns
Smart meters are the next generation energy meters. Most meters currently used in the UK are still run using technology that dates back to the 1960's, whereas smart meters are a new and more advanced version of traditional meters - and they will eventually replace all conventional meters.
Smart meters have a range of sophisticated functions, which include an in-home display that shows energy usage information in real-time and advanced technology to send automatic readings to energy suppliers - eliminating the need for paper bills.
They also make it easier for energy users to understand, by displaying readings in a format that can be read by everyone, for example, figures are presented in pounds and pence. This means that consumers can manage consumption more easily, with a better understanding of costs.
Why and when are they being rolled out?
Energy suppliers are obliged to rollout smart meters to every household as part of the Government's plan to upgrade the UK's energy system, and also to meet EU energy targets.
Smart meters are rapidly replacing old meters and will be installed in every home over the next seven years.
Although the majority of households in the UK will see smart meters installed from 2015, some energy providers have already begun replacing the old meters - this includes British Gas, Eon and First Utility.
Costs surrounding smart meters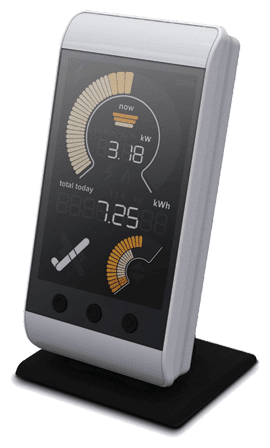 The smart meter rollout is expected to cost an estimated £11 billion with consumers footing the bill. It will cost every home around £215 across the course of 15 years, and it's estimated that consumers will save around 3% per year on bills.
The Government claims that smart meters will help energy users to save money but is this true, and how can it reduce energy costs?
There's no proof, so far, that smart meters will cut energy bills, however, what is clear is that they will provide actual readings, resulting in more accurate bills and this could lead to cost savings.
This signifies the end to estimated bills and customers will only pay for energy that they actually use. This is a positive move for consumers who have paid too much money to energy companies and have unclaimed bill credit.
Will they help me become more energy efficient?
Smart meters will offer customers a better understanding of how they use energy, even letting them drill down into detailed information, such as how much energy they use for different home appliances. This will help consumers to manage their energy more efficiently by showing them how their usage affects their costs.
Prepayment customers
All energy users will get a smart meter - including prepayment customers. In fact, prepayment customers will see some clear benefits with smart meters.
Energy users on a prepayment meter will be offered new and more secure options, such as the ability to maintain energy credit if it runs out late at night when shops are closed. They will also have the option of new and more convenient ways to top up.
Critics of the scheme
There's no denying that the smart meter rollout has caused a divide; with costs being the main driving factor behind concerns. Industry experts, including Which?, have voiced their views about the rollout.
Which? executive director, Richard Lloyd, feels that "The cost of the smart meter rollout is in danger of spiralling out of control, while consumers foot the bill."
Undoubtedly, energy providers will benefit from the scheme - with less money being spent on paper bills and visits to homes to read meters - therefore, some critics argue that energy firms should be responsible for the cost of the rollout.
Concerns have also been raised about privacy and how energy companies will know more about their customers than ever before, such as what they do in their homes and their pattern of living.
However, the Government and energy firms alike have expressed that they're taking this matter seriously, with regulations in place to ensure that energy companies do not exploit their customers' privacy.
16 November 2017
13 November 2017
8 November 2017
Follow us or subscribe for FREE updates and special offers