Regulator Ofgem issued Avro Energy with a final order in April, meaning they could not take on new customers after 26 May if they had not upgraded their systems.
The final order also states that Avro must become a Data Communications Company (DCC) by no later than 25 July 2019 or they will be in breach of the order.
It follows 18 months of non-compliance with the licencing conditions which required suppliers to be DCC users by November 2017.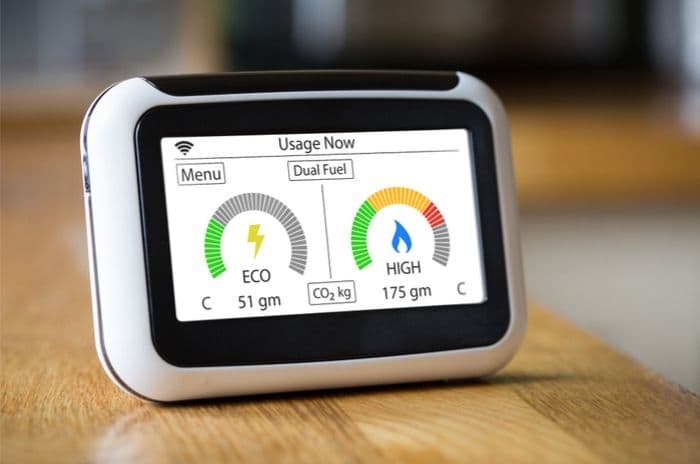 Credit: Shutterstock.com
Why have Avro been sanctioned?
Smart meters are a core element of Ofgem's strategy to improve the energy efficiency of domestic properties.
As part of this, all suppliers were supposed to be capable of offering smart meters to their customers by November 2017.
Avro missed this deadline but submitted a plan to Ofgem confirming they would be compliant by February 2018. Their undertaking was never carried out and Ofgem note that Avro refused to engage with them when they tried to contact them in April 2018.
Following that, Ofgem warned Avro in September 2018 that they were considering enforcement action. This prompted Avro to respond promising a full compliance plan by December 2018, yet this again did not arrive.
Avro finally submitted an implementation plan following a referral to the Enforcement Oversight Board in January which said they expected to be compliant by 25 July 2019.
However, Ofgem note that Avro have previously only engaged when the matter has been escalated and so implemented the final order to include a customer ban from 26 May 2019.
They believe Avro will only comply with the regulations if a customer ban is in place, plus it serves as an incentive for Avro to comply as quickly as possible.
Smart meter difficulties
Ofgem's insistence that Avro are DCC compliant is to prevent customers switching to a company with inferior smart meter technology, and to ensure current Avro customers can utilise the benefits of smart meters.
Smart meters were intended to be rolled out to all UK domestic customers by 2020, although it's seeming increasingly unlikely this target will be met.
In addition, there have been major criticisms of the savings customers could gain by installing smart meters, with one report in July 2018 claiming the savings per household could be as low as £11 per year.
There's also an issue with the rollout of second generation smart meters (SMETS 2) which enable customers to switch between suppliers without the risk of them becoming 'dumb' and incompatible with their new supplier.
In March, Brilliant Energy collapsed while in the process of rolling out smart meters, although it isn't known whether this was a direct cause of their collapse.
Solarplicity customer bar lifted
There has been good news for another challenger energy supplier recently, however, with Solarplicity managing to improve their customer service levels effectively.
In February, they were banned from taking on new customers due to a poor customer service record which included lengthy call waiting times and a failure to protect vulnerable customers.
Ofgem have concluded Solarplicity have made enough improvements to resume taking on new customers from 5 August 2019. They can also take a maximum of 200 customers per week under Community Energy Schemes.
Solarplicity partnered with Stoke-on-Trent City Council in 2017 to provide free solar panels and smart meter installations to tenants.
To find out more about consumer rights around energy suppliers, visit our dedicated guide here.
Search the latest cheap energy deals with our free comparison tool.