The company also provided energy to customers of Northumbria Energy under a white-label deal, meaning that these customers are also affected, although Northumbria Energy is still trading.
Ofgem have told customers of both Brilliant Energy and Northumbria Energy not to switch until after a new supplier has been appointed and has been in contact with them.
The Energy Ombudsman added that any customers with an outstanding complaint against Brilliant Energy will receive the "best possible outcome" when a new supplier is announced.
In a separate development, Avro Energy have been issued with an order to become a Data Communications Company (DCC) user by the end of May or risk a customer ban.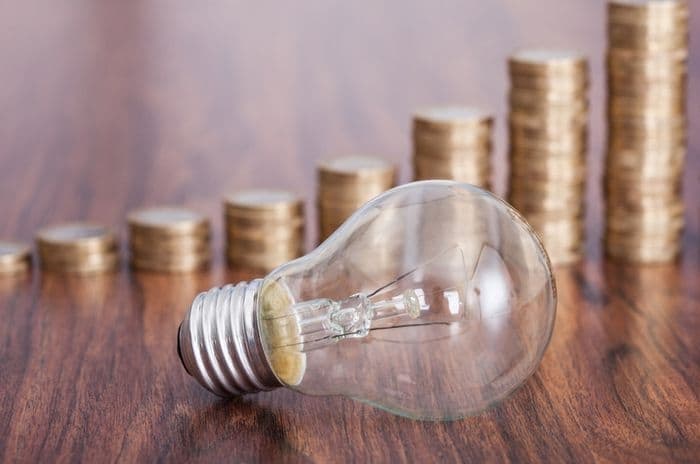 What happened with Brilliant Energy?
So far, details on why Brilliant Energy folded are limited, with Ofgem's immediate priority to assure customers that their service won't be interrupted and to appoint a supplier of last resort.
Brilliant are the latest in a spate of energy company collapses, with Economy Energy and Our Power both ceasing to trade in January.
In November 2018, it was revealed that Brilliant had failed to meet their Renewables Obligation payments in full by the deadline of 1st September and there was still money outstanding by the time of the late payment deadline on 31st October.
Ofgem confirmed that Brilliant had made their full payment "very shortly" after the deadline but warned they would be seeking an acknowledgement of their failure.
13 other suppliers also failed to meet one or more of their obligations by 31st October, with several going bust before that date.
Economy Energy, Extra Energy and Spark Energy have all collapsed following their inclusion on that list, with other firms such as Snowdrop Energy in the process of exiting the market.
One to keep an eye on in the weeks ahead is URE Energy who have been issued with a final order to fulfil payment of their Renewables Obligation by the end of March.
Smart meter issues
Brilliant Energy obtained at least 90% of their energy from renewable sources and were in the process of rolling out smart meters to customers, although it is not yet known whether this contributed to their difficulties.
Smart meters themselves have been at the centre of much controversy, with a report in July 2018 claiming that households would only save £11 per year from the implementation.
While the aim was to have smart meters installed nationwide by 2020, this target looks unlikely to be met.
All energy providers were instructed by Ofgem to become DCC users by November 2017 to help the nationwide push for smart meters by ensuring the same technology was available across suppliers.
However, Avro Energy failed to meet this requirement and still have not complied, leading Ofgem to issue them with a final order which may lead to a ban on them taking on new customers until they comply.
Licensing checks ahead
Following a large number of energy provider collapses in 2018, Ofgem are expected to introduce new rules on supplier licensing next month following a consultation.
These are designed to ensure financial competence ahead of entering the energy market and check compliance with complaint handling standards among other measures.
Ofgem are also hoping to introduce new reporting requirements for suppliers already operating in the domestic energy market to limit problems in the future.
However, with several other energy companies struggling with their obligations, we may not see an end to the collapses for some time yet.
For further news, guides and reviews of the energy market, check out our dedicated energy section here.