The rollout of smart meters to UK domestic customers has not been progressing smoothly. At the current time, it looks highly likely that the 2020 target will be missed, which could leave some energy suppliers in breach of their obligations.
So far, around 13.5m smart meters have been installed, although not all of these are functioning as they should. Recent research has shown that around half of these devices 'go dumb' when suppliers are switched, leaving households with nothing more than a useless plastic box.
In order to meet the government's deadline of December 31st, 2020 for a 100% rollout, suppliers would need to triple the speed at which units are being installed. This could further add to the cost of the project, with bill payers left to pick up the tab in the end.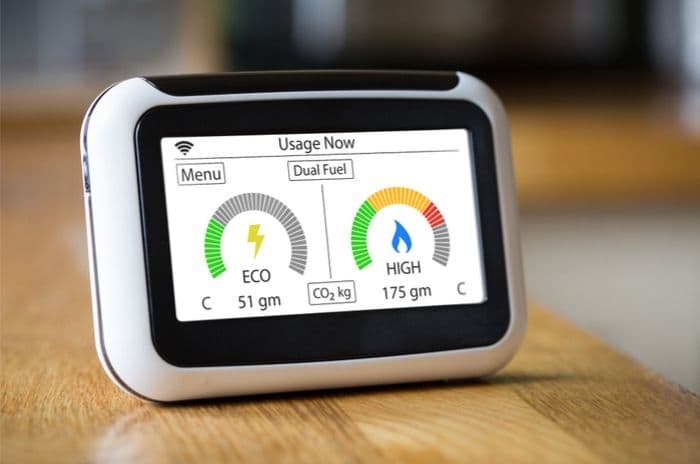 Credit: Shutterstock.com
Slow down, speed up
Energy companies are caught between a rock and a hard place. On the one hand, the government is demanding they speed up installations to meet the 2020 deadline. On the other, the suppliers of the new meters are telling them to slow down as there aren't enough meters available for customers.
The original meters installed, known as SMETS1 meters, were found to 'go dumb' if a customer switched supplier. In some cases, they would still allow the customer to 'read' the meter but would no longer feed this information back to the supplier.
As a result, a new breed of meter, SMETS2, has been developed. These are designed to be connected to a data system so that they'll remain operational regardless of a supplier switch.
However, the new SMETS2 meters have been found to have some problems. As a result, the supplier of the meters has had to take some time to review the technology in order to ensure it works properly.
This hold up has led to an imbalance between the numbers of appointments booked for installations and the devices available to be installed. As a result, Foresight Metering, the smart meter supplier, has asked energy companies to slow down installations so that appointments are not missed.
However, with Ofgem threatening action against those who don't keep up the pace, and seemingly unwilling to consider a shift in the date, suppliers are under pressure to press ahead regardless.
The consequences of pressure on suppliers
When smart meters were initially rolled out to businesses in the UK, suppliers who failed to meet their target for installations were severely punished by Ofgem. EDF were fined £350,000, npower £2.4m and Eon a staggering £7m.
Suppliers who miss their target for domestic smart meter installations could be subject to similar penalties, or at least to investigation by Ofgem. The regulator has already threatened Avro Energy with a ban on taking on new customers if they don't pick up the pace.
Already this week, it's been revealed that many suppliers are installing SMETS1 meters, due to the lack of available SMETS2 devices. This could leave consumers with non-functioning smart meters in their homes if they switch, leading to a lack of consumer confidence in the technology.
Citizens Advice had previously warned of the dangers of an expedited rollout of poorly designed devices. They said customers could be alienated from the technology as a result and recommended moving the deadline to a more realistic date, suggesting 2023 as a possibility.
Picking up the tab
As with anything that costs the energy supply industry money, there's one ultimate loser in the end. The bill payer.
Costs incurred through the smart meter rollout, whether due to hitches with the technology or through fines levied by Ofgem, will inevitably be picked up by consumers. Energy companies pass on all their costs through tariff increments, regardless of source or blame.
Already the rollout has cost far more than initially expected. Originally pegged at £10bn, 2016 saw the estimated cost revised upwards by £1bn, equating to a cost of £374 per dual fuel household.
However, Citizens Advice have recently warned that the real cost will be at least half a billion pounds higher than this, adding a further £17 to each bill payer's liability. They warn that it could potentially be even greater, particularly if suppliers continue to be pressured to step on the gas.
Star studded advertising campaigns alone are estimated to be adding £50m to household bills across the UK. By the end of 2021, Smart Energy GB are expected to have spent upwards of £220m on marketing for smart meters, significantly higher than the budgeted cost of £87m at the start of the project.
Overall, it seems high time that BIES get a grip of the true cost of the smart meter rollout, and not just in numbers either. Furnishing households with poorly functioning devices that don't live up to promises risks distancing consumers from what could be a highly innovative money saving technology.