There are energy debt grants available to help customers who are struggling to pay their bills, with some available to customers of any suppliers.
While these grants often have strict criteria, all energy companies have a responsibility to help customers if they're finding it difficult to pay.
Water companies in the UK are also required to help customers with social tariffs and some have grant options too.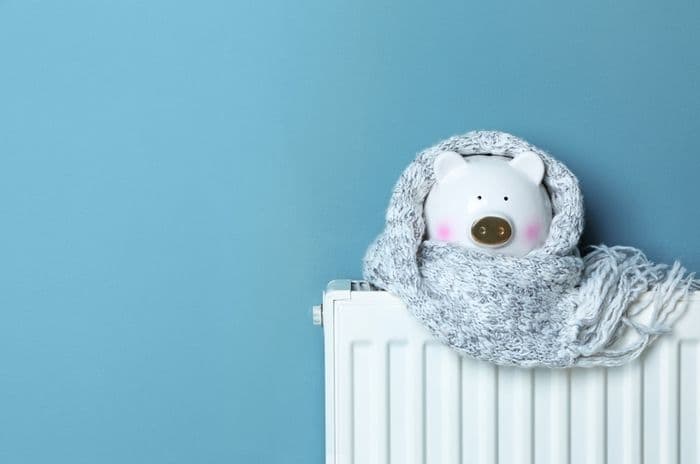 ---
Gas and electricity grants
There are two main types of energy debt grant: those targeted at a provider's customers specifically, and those that are open to anyone.
British Gas Energy Trust
Currently, British Gas Energy Trust is the only option for applications from customers of any provider. They have a very limited scope for eligibility, though, so few customers will be able to apply.
The trust providers grants to clear domestic gas and electricity debts that are owed to any gas or electricity supplier.
To be eligible, a person:
Must live in England, Scotland or Wales
Must be facing fuel poverty
Must be seeking to clear an outstanding debt on a current gas, electricity or dual fuel energy account in their name or for their main residence
Must not have received a BGET grant within the last two years
Must have gas and/or electric debt
Must not have savings above £1,000
The Trust will need evidence that the applicant has received money advice, as well as details of all the relevant energy information: account numbers, meter readings, details of all debts and so on.
Provider-specific trusts
All these providers are big names in energy and it's rare for smaller companies to offer anything comparable.
However, all energy companies will be willing to help customers who are struggling to pay by giving them extra time or working out repayment plans, so it's still worth getting in touch with them.
Other energy grants
Other grants are available to help people out - not necessarily focused around reducing debt.
We've got more detail on those in this guide to getting help with your heating bills but here's a quick run down of the options.
Winter Fuel Payments
These annual payments give customers between £100 and £300 each year, depending on how old the qualifying applicant is.
For 2021/21, the payment was all people born earlier than 26 September 1955 with those born before 26 September 1941 getting the higher rate.
Cold Weather Payments
This scheme operates between 1 November and 31 March each year and provides a £25 one-off payment when sub-zero temperatures persist for a consecutive 7-day period.
There is complex qualifying criteria and it isn't something to rely on, but it can be useful to cover extra heating costs when the temperature drops.
Warm Home Discount Scheme
Larger energy companies are required to participate in this scheme that offers £140 to customers in the core group (receiving the Guarantee Credit element of Pension Credit). Others will offer the discount to a broader group including those on low incomes who meet strict criteria.
There is usually a fixed pot of money available from each provider for the Warm Home Discount Scheme (WHDS), so applying early in the winter months is best.
---
Water
Water bills may not be discussed as regularly as energy bills, but they can still add to a household's financial struggles and it's worth seeing if there's support out there.
All water companies have internal support schemes in place to help customers pay their bills. The exact nature of the scheme depends on the company, although the ability to set up repayment plans is a common one.
We detail some specific options in the section below, although there are two more general options to be aware of first.
WaterSure (England and Wales)
Water Direct
WaterSure caps bills for households on the lowest incomes who need to use a lot of water within the home. This could be for medical purposes, for example, or because there are a certain number of school-age children in the home.
Meanwhile, Water Direct is a scheme run by the Department for Work and Pensions (DWP) that enables payment for water bills to be deducted directly from benefits if a customer is in debt to their water company.
These are radically different schemes with different purposes and a limited reach, so it's worth looking at the support offered by water companies themselves.
Water grants
Water grants may be available to customers of specific water companies. However, there are fewer of these available than there used to be.
It's always worth contacting a company directly to see what urgent support can be given, but these are the funds we're aware of right now.
Grant support usually comes with strict criteria and it's a one-off rather than ongoing support.
However, if you meet the criteria, the funds can be useful to get out of immediate financial difficulty.
Water tariffs
Water companies also have social tariffs that are available to customers on low incomes, usually in receipt of certain benefits and meeting other requirements.
Here are the companies running social tariffs at the time of this update:
Some of these tariffs will only be available to a limited number of customers, so it's worth getting in touch as soon as possible rather than delaying until things get worse.
---
How to claim utility grants
Customers can find out which grants are available to them by visiting the websites we've discussed above. There is also extra help available from:
Then, when it's time to apply, follow these steps:
1. Gather evidence
To succeed, applicants will have to gather quite a bit of information and documentary evidence together to support their claim.
Meter readings
A budget showing income and outgoings (read more)
Evidence of debt advice (read more)
Up-to-date meter readings
Evidence of any benefits
Evidence of other claim factors - e.g. bereavement, injury or other crisis
Anyone in England, Wales or Scotland can apply for support schemes, although it's worth noting that people who've been declared bankrupt will find they aren't eligible for further help with insolvency fees from the supplier-led Energy Trusts. People with Debt Relief Orders should be fine.
Up-to-date meter readings are mandatory for many of the schemes. Not providing one can substantially delay an applicant's progress.
When detailing debts and weekly outgoings, use exact figures wherever possible, not rounded estimates. Any payments being made toward debts need to be included in the expenditure.
The application also needs to include documentary evidence to back up the claims.
This should include recent utility bills showing actual current usage, proof of income, any medical evidence and proof of other debts. These should be no older than three months where possible, although annual welfare or benefits awards letters are often accepted.
2. Make the application
It's okay to get a friend or family member to help, but the recommended route is to apply via a money advice agency such as Citizens Advice.
The British Gas Energy Trust, for example, requires that applicants seek money advice before applying.
Once completed, applications can be submitted online, by post or email.
The applicant must sign the form, even if someone else is completing it on their behalf.
3. Wait for an offer
Don't expect to hear whether a claim has been successful right away, as this depends on the backlog of claims being processed.
There are reports of people having to wait a number of weeks before hearing anything at all.
Providers say they will acknowledge receipt of applications - and if they need more information, they'll also get back to you as soon as possible. After that, applicants usually have around a month to respond before their claim is considered closed.
What makes a good application?
While there is a large amount of money available, it is given out on the basis of need. A good, clear application could be the difference between getting the grant or not.
Insufficient detail or information will likely lead to an application being rejected so list all existing debts.
It's also important to be really specific about why the bills haven't been paid and the origin of all the debts, as well as any personal circumstances at the time the debt was incurred or when the application is made that will affect how much can be repaid.
Showing signs of financial instability or no clear ability or intention to pay in the future could also jeopardise an application.
In other words, it's worth showing willing by continuing to pay bills, even if it's only a small amount.
Bill disputes are also not eligible for consideration: in this case, the energy supplier or, if the case with them reaches a deadlock, the energy ombudsman has to resolve the issue Read our guide about energy complaints.
The timeframe in which unsuccessful applicants can reapply varies according to the specific trust. Most advise to reapply after six months, or sooner if there's a change in circumstances.
Anyone who has been successful but needs further help can reapply after two years to most schemes. However, others don't allow successful applicants to apply again. If the scheme is unclear, don't be afraid to ask them for advice.
---
Summary: Talk to your utility company
Energy providers and water companies have schemes available to help customers who are in debt or who are likely to struggle with paying their bills.
Unfortunately, as we've explored, the qualifying criteria on these grants and tariffs are strict and they're designed to help the most vulnerable.
For the rest of us who may be struggling with bills but see no way out, this is incredibly frustrating.
Contacting companies directly to explain your financial problems can help. At the end of the day, these companies want payment in whatever way they can get it and that's why they're often willing to discuss repayment plans or other methods of support.
These agreements will often be dependent on customers seeking external debt help and being willing to stick to a budget.
However, it can be an important step on the way to getting out of energy debt, so it's worth considering.
We've got more on dealing with debt as an older person and how to handle problems with your energy bill for further reading.