Utilita have continued to install first generation smart meters (SMETS1) instead of switching the newer SMETS2 models.
This goes against Ofgem's rules and means more older style smart meters will need to be enrolled into the Data Communications Company (DCC) to keep the smart meter system working.
If Ofgem do decide to issue a final order, Utilita will need to install over 15,000 SMETS2 meters by the end of July 2021.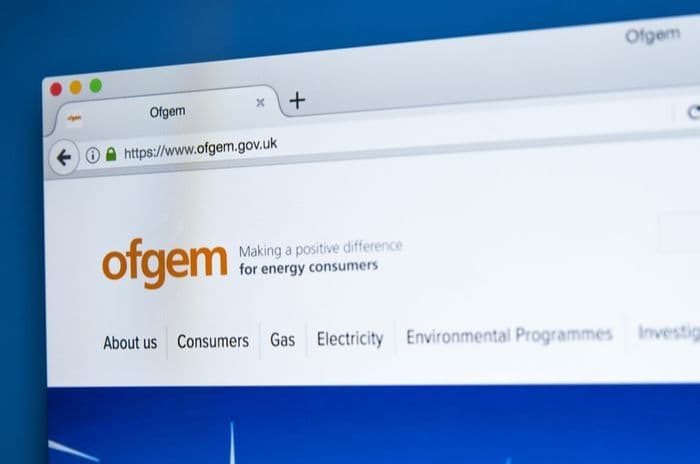 Credit: chrisdorney/Shutterstock.com
Ofgem warning
Utilita have issued a plan to Ofgem to increase their SMETS2 installations by summer 2021, but Ofgem clearly believe they need to put safeguards in place to ensure the energy provider fulfils their promises.
Under the final order, Utilita would need to:
Install 250 SMETS2 meters by 30 April 2021
Install 15,000 SMETS2 meters by 31 July 2021
If they miss either of these deadlines then they would be barred from taking on new customers or upgrading existing customers to dual fuel deals until they had met their target.
So, the earliest they could be barred from taking on new customers is 1 May 2021, but it could also be enforced from 1 August 2021 if they miss the more substantial target.
Utilita wouldn't be the first energy supplier to receive a customer ban for failing to comply with smart meter regulations - in May 2019 Avro Energy were issued with a ban for missing their deadline to become DCC compliant.
SMETS2 installations
Utilita have frustrated Ofgem by continuing to install SMETS1 meters at volume when they should be installing SMETS2 meters instead.
Under the New and Replacement Obligation (NRO), energy companies were supposed to take all reasonable steps to install the newer meters when dealing with new or replacement meters after 30 June 2019.
As almost 18 months have passed since that rule change, Ofgem have decided the best way to force Utilita to comply is to threaten a customer ban.
By installing the older meters, Utilita are providing customers with smart meters that may lose functionality if a customer switches supplier in the future, rendering them dumb.
This isn't the first time Utilita have been rebuked by Ofgem in recent years.
They paid £175,000 in redress in 2019 after failing in their energy efficiency obligations to customers.
Just last month they paid another £500,000 in redress after prepayment customers overpaid on their energy bills by more than £125,000 over a 14-month period.
Smart meter rollout
The smart meter rollout in the UK has been beset with problems which led to the original 2020 deadline for nationwide installation being scrapped.
It was shifted to 2024 then extended by a further six months due to delays caused by the coronavirus crisis.
From July 2021 energy suppliers will face more ambitious targets and fines if they fail to meet them as the Government ramps up the pressure for smart meters to be installed in every home.
As we explain in our guide to smart meters, the benefits of the technology include:
More accurate bills
Ability to track how much energy we use
Easier top-ups for PAYG customers
On the other hand, the savings households could achieve by installing a meter have often been overblown, and they don't make a huge difference on their own.
Since we're all going to get one eventually anyway, it's easier to agree when a supplier wants to install one, especially as agreeing to a smart meter is a key part of many good fixed term energy deals.
Customers looking to save money on their bills should compare cheap energy tariffs as well as monitoring their energy usage through a smart meter or another method.