The confirmation was tucked away in Ofgem's latest update about smart meters which discussed rollout activity in 2018 and supplier plans for 2019 and 2020.
Within the open letter, they revealed technical issues have hindered rollouts, and issue advice on increasing consumer engagement and limiting aborted installations.
In a separate development, Avro Energy have complied with their smart meter obligations, allowing Ofgem to lift the customer ban they placed on them last month.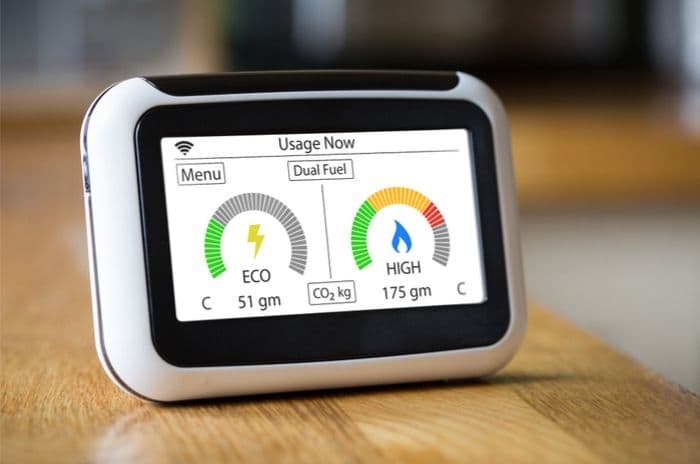 Credit: Shutterstock.com
Why will deadline be missed?
There have been persistent rumours that the 2020 smart meter installation deadline was unrealistic, with only 13.5 million meters installed as of April 2019.
Supplier installations would've had to triple for the December 2020 deadline to be met, but it is clear from Ofgem's update that this isn't going to happen.
While they reiterate energy suppliers must take 'all reasonable steps' to meet the rollout deadline, they no long expect all smart meters to be installed by that date.
Some suppliers failed to meet their set annual milestones in 2018, with SSE agreeing to pay £700,000 to the Consumer Redress Fund following its failure to meet its target for gas smart meter installations in 2018.
The target was met two months later, and Ofgem decided not to pursue enforcement action against SSE due to their remedial activities.
However, this is symptomatic of a rollout which has been beset with technical complications and supplier issues for several years.
Implementation problems
Back in 2016 the Government announced a delay to the initial smart meter nationwide rollout due to a third successive delay in the activation of the IT system underpinning the network.
The infrastructure provided by the Data and Communications Company (DCC) allows those smart meters installed by energy companies to be transferred to other suppliers.
Previously, the first generation of smart meters known as SMETS 1 were apt to become 'dumb' when customers tried to switch.
SMETS 2 will be compatible between different energy suppliers, but the process of rolling them out universally has been slow.
There have also been criticisms of the need for smart meters at all, with a report from the British Infrastructure Group of Parliamentarians compounding suggestions smart meters save customers far less money than initially promised.
Avro customer ban lifted
Avro Energy were one of the suppliers struggling to fulfil their obligation to become a DCC user, missing the initial deadline of November 2017.
Consequently, Ofgem issued them with a final order which included a ban on acquiring new customers until they had become a DCC user.
This was despite assurances from Avro that they were on track to meet the terms of the order by the given date of 25 July 2019. Following 18 months of non-compliance, Ofgem elected to implement a ban.
However, on 14 June Ofgem were given evidence to satisfy their concerns, meaning the customer ban on Avro Energy has now been lifted.
Avro customers can expect to be approached by their supplier in the future as they, along with other energy suppliers, seek to encourage consumers to install smart meters.
That said, Ofgem's update letter confirms this is proving tricky for all energy providers and added that they expect suppliers to develop appropriate engagement strategies to cope with this.
As customers are not obliged to install smart meters and the evidence on their cost-saving abilities is still sketchy, this is yet another hurdle for energy suppliers to overcome.
Check out the latest energy deals using our free comparison tool.