Around 87,000 domestic customers are affected, with PfP Energy having around 80,000 customers and MoneyPlus Energy having around 9,000.
Customers are advised to take meter readings and avoid trying to switch to a new supplier until a Supplier of Last Resort (SoLR) has been appointed by Ofgem.
This time of year has traditionally seen a spate of energy supplier collapses as deadlines for making regulatory payments stretch some companies to their limits.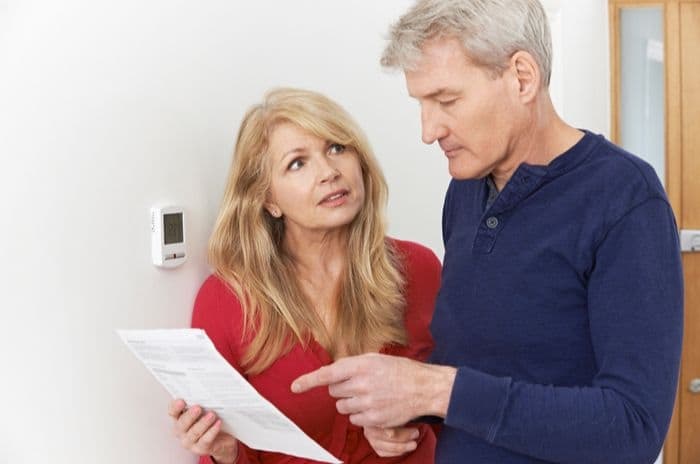 Credit: SpeedKingz/Shutterstock.com
Collapses
PfP Energy and MoneyPlus Energy are both small suppliers who might not be that well known and have only 94,000 domestic customers between them.
Ofgem announced the two providers were ceasing to trade but did not give any details of why the companies have collapsed.
For customers of the failed suppliers, the regulator recommends taking a meter reading ready to give to a new supplier when they are appointed. This will make it easier for the new supplier to coordinate on bills and credit balances.
Customers are also warned they should not start a switch away from PfP Energy or MoneyPlus Energy as this may confuse matters.
Earlier this year, Green Network Energy and Simplicity Energy collapsed leaving 400,000 customers to be helped by Ofgem's safety net. Customers from those two suppliers were taken on by EDF and British Gas Evolve respectively.
PfP Energy
PfP Energy is the larger of the two suppliers with 80,000 domestic customers and 5,000 non-domestic customers.
They were named and shamed by Ofgem in March this year alongside 17 other energy suppliers for breaching price protection rules.
Over 5,000 of their customers were affected by PfP's failure to protect customers from price rises while they were in the process of switching to another supplier or tariff. The error cost customers £35,000 and PfP paid redress of £50,000.
Other than that, PfP mainly passed under the radar as an energy supplier, although we did feature them in our guide to the cheapest energy providers and note their customer service record was poor in that guide updated earlier this year.
Seasonal problem
In recent years, we've seen a spate of energy supplier collapses and regulator warnings around this time thanks to two deadlines for Renewables Obligation (RO) payments.
Companies should make their payments by the end of August but have until a late payment deadline of the end of October to settle their accounts.
It serves as an annual stress test for the finances of smaller energy suppliers, with Ofgem now routinely naming those suppliers they think will breach their obligations early in October.
Last year, they named seven suppliers at risk of missing their payments, with Tonik Energy then collapsing almost immediately.
Among the other suppliers, four were absorbed into other companies and Symbio Energy were fined £100,000 for late payments earlier this year.
So, this time of year is often a busy one for energy suppliers struggling to meet their obligations and it's likely we'll see more warnings from Ofgem over the next few weeks.
However, customers should remember that the regulator will step in if an energy provider ever finds themselves in difficulty and there will be no interruption to their energy supply.
We've got more information on how to switch your energy supplier and what to expect in our dedicated guide.