Between them, the two challenger energy suppliers had over 400,000 customers, and Ofgem has now stepped in with their safety net.
It means customers will be assigned a new energy supplier by the regulator and should not switch until that process has been completed.
No reasons have yet been given for the suppliers folding, but they join a lengthy list of failed energy providers from the last few years.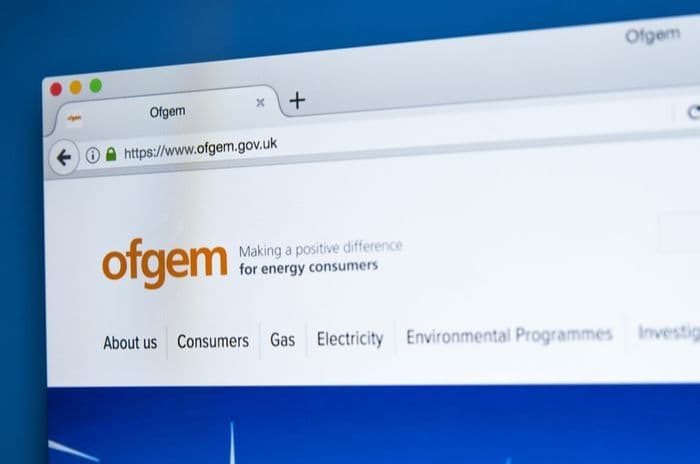 Credit: chrisdorney/Shutterstock.com
Latest collapses
Both Green Network Energy and Simplicity Energy have announced on their websites they have stopped trading, and regulator Ofgem has also confirmed they will be protecting customers of the failed suppliers in the usual way.
At the time of their collapse, Green Network Energy supplied energy to around 360,000 homes across the UK, along with a smaller number of commercial customers. Simplicity Energy had around 50,000 domestic customers.
Ofgem have warned customers of both suppliers they should not start a switch to another supplier now, and they should instead wait until a new provider has been appointed under their Supplier of Last Resort (SoLR) procedures.
Once they have been contacted by the appointed supplier, customers will be able to switch away if they wish with no exit fees levied by their new provider.
There will be no interruption to any energy supplier due to the collapses, although customers should take meter readings immediately in preparation for their new supplier getting in contact with them.
Steady stream of collapses
Green Network Energy and Simplicity Energy join a growing list of fuel providers who have exited the market in recent years.
While the rate of collapses seems to have slowed since 11 folded in a single year back in 2018, there is still a steady drip-drip of collapses in the sector.
In the last six months, we've seen Tonik Energy collapse after being named as one of the companies most likely to miss their Renewable Obligations (RO) payment in October 2020 and the collapse of Yorkshire Energy in December 2020 with 74,000 customers affected.
Robin Hood Energy folded several months earlier in September, although their exit from the market was more orderly when they announced their customers were transferring to British Gas ahead of their collapse.
It's that kind of orderly withdrawal from the market that Ofgem is hoping to promote in their proposed rules for scrutinising existing energy companies that were finalised in June 2020.
As well as imposing milestone checks to keep an eye on energy companies as they grow, Ofgem also want companies to provide continuity plans to detail what happens if things go wrong and they need to withdraw from the market.
We expected to hear more details about when these rules would come into force late in 2020, but this has yet to happen.
Will other energy suppliers collapse?
So far, there is no indication that other energy suppliers are close to collapse, although it's worth pointing out that there is often little warning before an energy supplier's financial difficulties become known.
This is one of the things Ofgem is hoping to change so, in this respect, the sooner their milestone checks and other new rules come into force, the better.
A key period for energy companies to collapse is around October when providers struggling to meet the late payment deadline for their RO payments are forced to fold.
However, 2021 may bring different factors into play, with any effects from customers being unable to pay their bills due to the coronavirus crisis immediately being passed on to the energy suppliers themselves.
Ofgem is building a bad debt allowance into the default energy price cap from April 2021, but suppliers already struggling with cash flow issues may find it difficult to survive the next few months.