Under the revised proposals, energy providers will be subject to milestone assessments when they reach 50,000 customers and then again when they reach 200,000 customers.
Provision would also be made for dynamic assessments to take place when Ofgem have concerns about a supplier's financial position.
Other proposals include the introduction of a Financial Responsibility Principle to encourage suppliers to behave responsibly and limit mutualisation costs.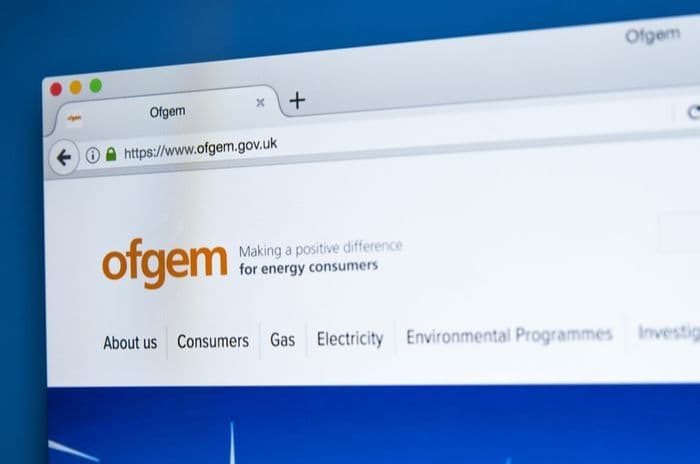 Credit: chrisdorney/Shutterstock.com
Provider health checks
Key to Ofgem's initial proposals and these revised ones are milestone assessments of energy providers to ensure their ability to cope with increasing customer numbers.
In the first draft, these checks were set to take place when a supplier reached four different thresholds: 50,000, 150,000, 250,000 and 500,000 to 800,000 customers.
However, the new proposals, based on feedback from suppliers, this has been altered so only two milestone assessments when companies reach 50,000 and 200,000 customers.
There won't be a pause on accepting customers above that threshold until the milestone assessment was undertaken by Ofgem. Instead, Ofgem would act rapidly if a supplier appears to be breaching the obligations while the assessment is taking place.
Also pivotal to Ofgem's proposals is the idea of dynamic assessments which would take place whenever the regulator was concerned about the financial health of a supplier.
These assessments won't be triggered automatically and instead Ofgem will look at warning signs such as missed payments, pricing practices and customer service reports then decide whether to conduct an assessment.
Proposals for existing suppliers followed the introduction of stronger licencing requirements for new suppliers after a spate of company collapses in 2018.
What else is Ofgem proposing?
There are important sections in the final proposals relating to the financial responsibility of suppliers and continuity plans to protect customers if a supplier exits the market.
A Financial Responsibility Principle will encourage suppliers to participate in responsible behaviours so that, if a supplier failure occurs, the costs incurred by others during the mutualisation process are limited.
Essentially, this is designed to prevent suppliers failing to pay their regulatory bills and forcing more responsible suppliers to foot their share of the bill, as we explained when both Spark Energy and Extra Energy collapsed in November 2018 owing money to the Renewables Obligation fund.
In addition, suppliers will be required to create customer supply continuity plans (called Living Wills in the first draft of proposals) to show they have a strategy in place if they choose to exit the energy market in an orderly fashion.
This final draft of proposals is open for consultation by stakeholders until 20 August and it's hoped regulatory changes can progress in the Autumn.
Delayed proposals
The first consultation on proposals to tighten the rules for existing energy suppliers began in October 2019 and the final proposals were supposed to be released several months ago but the Covid-19 crisis has delayed matters.
On closer examination, however, it could seem as though Ofgem has watered down some of the key tenets of their initial proposals.
For instance, reducing the number of milestone assessments from four to two looks as if it is limiting the number of times Ofgem can check on the customer service health of a provider.
That said, it was pointed out that no suppliers with more than 500,000 domestic customers has collapsed, and so perhaps it makes sense for this threshold to be omitted from the final proposals.
Ofgem have come to the first threshold figure of 50,000 by examining previous compliance cases (all nine of which were against suppliers with more than this number of customers) and recognising that this point is also the threshold where other obligations begin to apply and so it's a good point for a health check.
One area that could be perceived as frustrating, though, is the idea that customers won't be prevented from passing the threshold under an assessment has been undertaken - while action can be taken if a supplier is struggling, it still feels more retroactive than proactive.
Consultation respondents were strongly in support of dynamic assessments to check how a supplier was performing financially when warning signs began cropping up, and it may be that these dynamic assessments flag up issues which would otherwise have been missed by the rigid milestone assessments alone.