This includes customers served by Robin Hood Energy white label deals with the likes of Beam Energy, Ebico and Your Energy Sussex.
Households on fixed term tariffs won't pay more on their current deal when they switch to British Gas, and their new supplier will write to them with more information.
Robin Hood Energy was founded in 2015 by Nottingham City Council and has been in financial trouble for several years.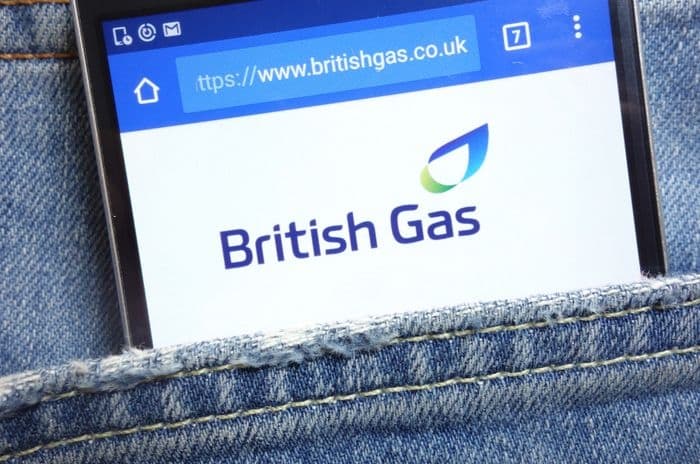 Credit: Piotr Swat/Shutterstock.com
Customer transfer
Robin Hood Energy currently supply 112,000 residential customers and 2,600 business customers, including many through white label deals with other suppliers.
All these customers will now transfer to British Gas, with the completion date of the transaction expected to be 16 September.
Over the next few months, all customers will gradually be transferred to British Gas where it is pledged that they will be on a tariff at the same price or less as the one they're currently on.
Customers who wish to leave British Gas when the transfer is complete will be free to leave without paying exit fees.
Robin Hood Energy has warned those customers with traditional Pay As You Go keys and card that they will need to use up any credit before they switch to a British Gas key as inserting a new key will clear the meter.
In addition, they have warned customers with smart meters may find they need to have a new one fitted - and that there may be a charge for this from British Gas.
Read our full review of British Gas's energy services.
Other affected brands
As well as supplying energy to their own customers, Robin Hood Energy is also the white label provider behind other energy suppliers.
The customers of the following will all be transferred to British Gas:
Angelic Energy
Beam Energy
CitizEn Energy
Ebico
Fosse Energy
Great North Energy
The Leccy
RAM Energy
Southend Energy
White Rose Energy
Your Energy Sussex
With the exception of Ebico, all the suppliers listed above are energy schemes run by local authorities including Islington Council, Leeds City Council and Liverpool City Council.
What went wrong at Robin Hood Energy?
The exit of Robin Hood Energy is far more orderly than we've seen in recent years from suppliers like Spark Energy and Extra Energy who collapsed within days of each other in November 2018 and prompted 400,000 customers to be transferred to OVO Energy and Scottish Power.
Those collapses, and most other exits from the UK energy market, have been disorderly ones where regulator Ofgem has stepped in with their safety net to ensure no disruption in energy supply.
Robin Hood Energy have acted slightly differently by negotiating the transfer of customers to British Gas ahead of the company collapsing - in the way Ofgem would like all companies to do if they feel they're at risk of folding.
This is partly since Robin Hood Energy was a council-run energy company, so any disorderly collapse would be embarrassing and even more financially damaging to Nottingham City Council.
As it stands, the council will already lose millions from the collapse of their supplier. A recent report from auditors showed the council had invested £43m in the company as well as providing £16.5m of guarantees to support them.
There have been signs of trouble at Robin Hood Energy for some time. They were named by Ofgem as one of four suppliers at risk of defaulting on their Renewables Obligation (RO) payments almost a year ago, although they did manage to clear those debts - with the help of a loan from Nottingham City Council.
Two of the other energy suppliers named by Ofgem also collapsed. Toto Energy collapsed soon after failing to settle their RO debt in October 2019 while Gnergy ceased trading in March 2020.