The company missed the late payment deadline for the Renewables Obligation (RO) by 31 October 2020 as well as missing the deadline on other payments.
Ofgem's investigation has now concluded there were serious failings on the part of the company, despite coronavirus costs being a mitigating factor.
Separately, Trustpilot is investigating Symbio after it appeared to reply to reviewers on the platform in a threatening manner.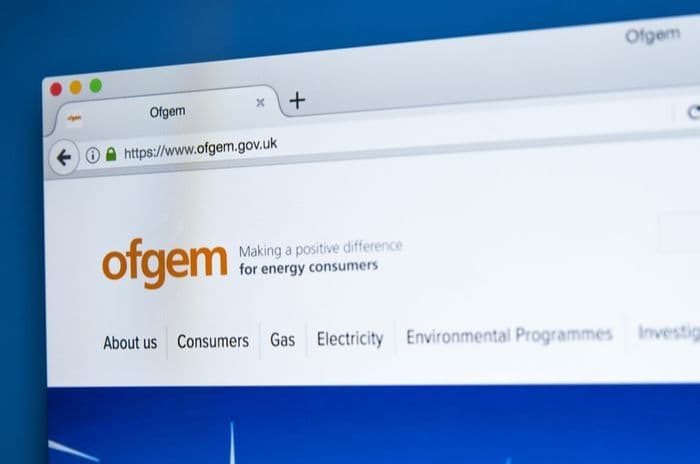 Credit: chrisdorney/Shutterstock.com
Regulatory payments
Symbio Energy's problems with Ofgem relate to a raft of late payments in 2020, after which the regulator opened up compliance proceedings in January 2021.
Later in January, Ofgem suggested a settlement figure of £85,000, but Symbio did not respond to that suggestion.
The regulator has now decided to impose a fine of £100,000 on the company, approximately 8.7% of the sums they paid late in 2020.
Symbio contravened regulations by:
Failing to make FIT levelisation payments for Q1 and Q2 on time in August and November 2020
Failing to make Renewables Obligation (RO) payments in full by the late payment deadline of 31 October 2020
Failing to make mutalisation payments by 31 August 2020
Ofgem are satisfied the fine is warranted given how many late payments were made by the supplier in quick succession.
Aggravating factors
We've known for some time that Symbio were struggling to meet their obligations, with Ofgem publicly warning at the beginning of October 2020 they were likely to miss the RO late payment deadline the issuing them with a final order later that month.
Closer reading of Ofgem's decision notice uncovers some important points:
Symbio have made payments only after enforcement action which has been time and resource intensive for Ofgem
Communication from the provider was unclear and inconsistent about whether payments would be made on time
Symbio took steps to recover customer debt and acquire new customers in order to pay their obligations in the end, but Ofgem say it was within the supplier's control to take those steps sooner
However, they also concede the coronavirus pandemic was a mitigating factor in Symbio's defence, pointing out the forbearance they voluntarily offered to customers during the outbreak contributed to their problems.
Trustpilot reviews
Elsewhere, Symbio have been rebuked by review website Trustpilot for responding to customer reviews in what seems to be a passive aggressive and threatening manner.
The company has been replying to negative reviews with a similar message, saying they are disappointed customers have taken to Trustpilot to express discontent with their services.
They suggest customers are engaged in a form of corporate cyberbulling with the aim of publicly denigrating the company on social media. Later in the message, they include links covering the recent case of a man forced to pay damages after leaving negative reviews on Trustpilot.
Customers have understood these links to be veiled threats about leaving negative reviews, and Trustpilot is now investigating the company's attempts to silence consumers' freedom of speech on the platform.
Earlier this week, they issued a formal cease and desist notice to Symbio warning them to stop responding to reviewers in a way which breaches their guidelines. Yet Symbio representatives have continued to post the same message in response to negative reviewers in recent days.
Trustpilot are continuing to monitor the company's activities on the site and say they will take additional action if necessary.
It's worth noting Symbio's back office operations are based in India, currently in the grip of a huge coronavirus wave that will undoubtedly be having an impact on their staff.
However, halting replies to negative reviews for the time being would seem to be the easiest course of action, yet Symbio continue to issue the same passive aggressive message to unhappy customers.
Read our new guide about the best and worst energy providers for customer service.