Symbio Energy missed the late payment deadline for their outstanding Renewables Obligation (RO) balance in October 2020.
They also missed three other payment deadlines within a four-month period, prompting Ofgem to open an investigation.
Depending on the outcome, the regulator could demand further action from the supplier or issue a financial penalty.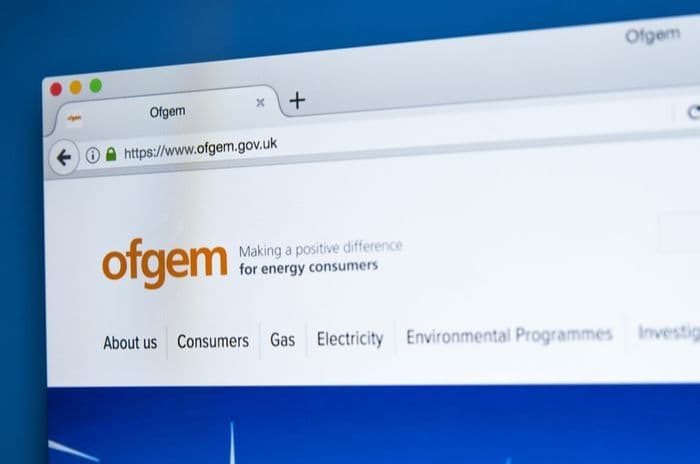 Credit: chrisdorney/Shutterstock.com
Investigation
Symbio Energy were named by Ofgem in October 2020 as one of seven suppliers at risk of missing the late payment deadline for their RO payment of £500,000.
The day before the deadline, the company was issued with a final order demanding payment, which was then revoked when they made the payment two weeks later on 13 November 2020.
However, this delayed payment has prompted concern at Ofgem, especially taken alongside three other breaches:
They missed the deadline for their Quarter 1 2018-19 RO mutualisation payment
They failed to make their FIT Year 11 Quarter 1 and 2 Levelisation payments on time
All these breaches took place within four months, and Ofgem are now sufficiently concerned about the supplier's financial health and systems to open an investigation.
There is no indication how long Ofgem expect the investigation to last or when any action may be involved.
Regulating existing suppliers
This action against Symbio is part of Ofgem's pledge to be firmer on energy companies exhibiting signs of financial stress or those who may be struggling with their customer service as they increase their customer numbers.
The regulator has been consulting on proposals to make existing energy suppliers undergo milestone assessments to check how resilient they are to growth.
Under the proposals, small energy suppliers would undergo checks when they reach 50,000 customers and then again when they hit the 200,000 threshold.
If Ofgem has additional concerns about a provider's financial health between those checks (or afterwards), they would have the power to undertake a dynamic assessment to work out whether there was cause for concern.
Although these proposals were watered down slightly compared to the initial draft, they still haven't come into force.
Ofgem originally said the consultation period would end in August and they expected changes to be enacted by Autumn 2020, but there have been no further announcements so far.
Environmental obligations
Symbio's delayed payments relate to two environmental schemes: the Renewables Obligation and the Feed-in Tariff.
If an energy company doesn't source enough electricity from renewable sources every year, they are required to present Renewables Obligation Certificates (ROCs) or pay into a buy-out fund by 31 August. If that deadline is missed, they can make a late payment plus interest by 31 October.
When an energy company fails to make their payments and subsequently collapses, as Extra Energy and Spark Energy did in late 2018, their outstanding RO balance must be shouldered by other suppliers.
So, along with paying their own RO late in 2020, Symbio's payment for their share of these mutualisation costs was also late.
Finally, Feed-in Tariff payments are made to small scale generators of renewable and low-carbon energy on a quarterly basis. Symbio failed to make two of those payments on time.
Symbio are an electricity only supplier right now, although their website states they are bringing dual fuel tariffs to their customers soon.