As the Ofgem price cap comes into force, challenger energy supplier Bulb has hit out at the larger energy firms, accusing them of deliberately pricing as close to the cap as possible.
All big six energy suppliers have set their default tariff on average £4 below the price cap. Bulb have accused them of using the price cap as a 'target rather than a limit', saying they are truing to squeeze as much money out of customers as possible.
The price cap, set at £1,137, is designed to prevent energy customers being suck on expensive default tariffs at the end of their contract. Also known as Standard Variable Tariffs (SVTs), these 'out of contract' deals are often hundreds of pounds more expensive than contracted tariffs.
However, one of the big six, SSE, has hit back at Bulb, saying that it's not only the large suppliers who are pricing in this way. They say that those who price significantly under the cap are undercharging and are setting themselves up to fail.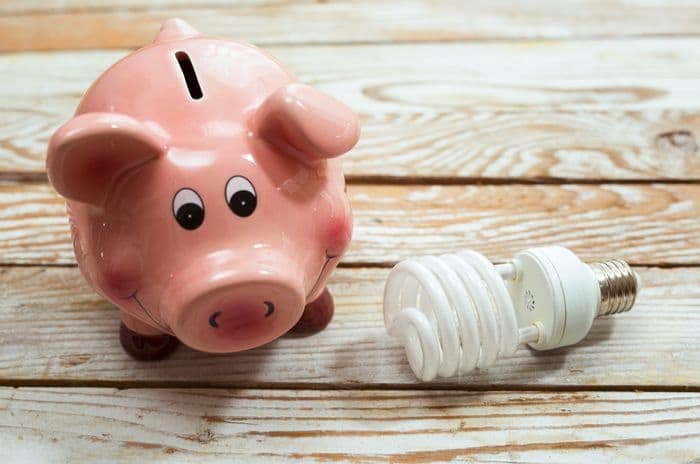 Within £4 of the price cap
Research by Bulb, one of the larger challenger firms, has shown a trend among the big six to price very close to the cap level. Of the large firms, British Gas has set their default tariff cheapest, at £1,332 a year for average use.
E.On, npower, Scottish Power and SSE are all charging £1,333, just £4 short of the cap level. EDF's is highest, at just £2 below the limit.
Before the cap was introduced, the difference between suppliers cheapest tariff and their SVT stood at around £150. That gap has been narrowed to just £33 - £117, showing the cap is largely having the desired effect.
Ofgem estimate that around 11 million households are currently on an SVT. They say these households will save, on average, £76 a year.
The exact amount a customer will pay will depend on their energy use. However, customers are warned that the cap is set for a review in April, which will almost certainly result in the level being increased.
A better option for any customer, rather than relying on the cap, is to renegotiate or seek out a fixed deal, which could save them more.
SSE hit back
SSE have been highly vocal in defending their position. They say that it's not only the big six who have priced close to the cap, and that, in total, 27 firms have set their SVT at close to the limit.
They accuse firms like Bulb of under charging, pointing out that although Bulb's SVT is priced at £120 below the cap level, the company also recently posted a loss of £24m.
They say that some energy firms are deliberately under charging for supply. They call this an 'irresponsible practice', noting the number of firms that have recently gone bust, which is estimated to be costing bill payers around £80m.
SSE also claim that it's time to stop thinking of the 'bad big six' and the 'good new entrants', as this is an outdated concept. They say that it misleads customers, preventing them from making an informed choice.
The company claims that there are indeed bad big firms and good small firms, but that this works vice-versa too. They say customers should choose their supplier based not only on price, but on service and financial health too.
More suppliers will fail
Just this last week, the energy industry saw its first casualty of 2019. Economy Energy went bankrupt, leaving almost a quarter of a million customers to be reallocated to a new supplier.
As usual, Ofgem stepped in and appointed OVO Energy to take on the stranded customers. However, Economy Energy ceased trading owing substantial amounts to many customers, either in bill credit or because of billing errors where they took too much money.
The Ofgem safety net protects this money, meaning customers credit will be maintained by OVO. However, OVO will need to claim this money back, and it will be paid for by increasing the bills of customers with other suppliers.
Financial analysts are warning that we haven't seen the last supplier fail. They say that the winter is the most dangerous time for energy firms, due to rising wholesale prices and increased demand from customers.
Because energy firms need to pay for their supply up front, getting the money back from bills later on, poor financial management could leave cash strapped suppliers with less money than they need to operate.
The analysis, conducted by Baringa Partners, suggest as many as ten more suppliers could go bust before the end of the winter.
Ofgem's new supplier licensing tests aim to prevent unsustainable businesses from entering the UK market, but will not address those who are already out there and are struggling financially.