The decision to seek a judicial review isn't intended to delay the implementation of the cap which is due to come into force in January.
Ofgem have signalled that they intend to defend their cap proposals robustly in the face of Centrica's objections.
The challenge comes as smaller suppliers crash out of the energy market, with at least one identifying the incoming price cap as a factor.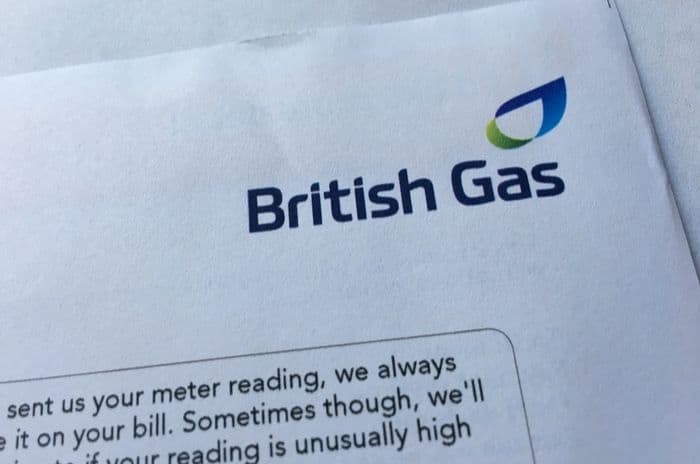 Credit: Damian Czajka/Shutterstock.com
Why are Centrica challenging the cap?
The energy price cap is expected to save householders on average £76 a year, with the savings for British Gas customers identified as £68 on its current standard variable tariff.
However, Centrica have claimed that Ofgem's treatment of wholesale costs within the cap's regulations puts the ability of suppliers to operate in jeopardy.
When the first proposals were issued by Ofgem, the levels of the cap were to be set in relation to wholesale costs and fees from April to September 2018.
In the final regulations, this was altered to costs from February to July 2018, with the intention of a review in February 2019 that looks at the wholesale prices from August 2018 to January 2019.
This is the element that Centrica claim is unfair, as it has left suppliers out of pocket with wholesale costs rising at the same time as a disproportionately low cap comes into force.
They have previously highlighted that the cap will cost them £70m in the first quarter of 2019 due to lost operating profits.
While they are seeking a judicial review, Centrica have confirmed that they neither hope nor expect to delay the implementation of the cap in January.
Their focus is on ensuring a 'transparent and rigorous regulatory process' that ensures energy providers can continue to function.
Smaller providers collapsing
Eight energy providers have collapsed in 2018, with others including Economy Energy labelled at risk by Ofgem.
One Select, Spark and Extra Energy have all gone bust in the last six weeks, leaving over 430,000 households to be transferred to a 'supplier of last resort' by Ofgem.
Extra Energy cited the price cap as a driving force in its collapse, stating that it was 'making the market unviable' and there was no opportunity for long-term investment in the UK.
It was recently revealed that the cost of these collapses to energy customers is £80m, and it will be paid by all energy users through their bills in the months and years ahead.
This is because suppliers who take on the customers of failed providers are entitled to recoup some of their costs, plus companies have often failed on their renewable obligation payments too.
Due to suppliers missing payments in recent months, there is currently a shortfall of £58m within this fund which will be recovered via other suppliers and may push up costs further for customers.
Ofgem are hoping to introduce new rules that will check the financial health of potential suppliers before they enter the market.
Bad year for British Gas
British Gas have had a tumultuous year, shedding over 340,000 customers from their standard variable tariff in the four months to October.
This followed a price increase of 5.5% to this tariff which, ironically, saw average bills rise by £60 per year - just above the threshold of the new cap.
They were also forced to pay £2.65m in refunds, compensation and redress following an Ofgem investigation. This was due to incorrect terms and conditions, plus a system error, that led to customers being unfairly charged.