Following a thorough investigation by Ofgem, British Gas have had to pay out £2.65m as a result of a number of errors on their part. These included wrongly levying exit fees on customers leaving fixed price deals, as well as overcharging customers who tried to switch away.
The payments made by the big six supplier included £502,633 in compensation to overcharged customers and £244,770 in compensation to those wrongly charged exit fees. The remainder of the money paid out, totalling £1,050,229, was paid into Ofgem's Consumer Redress Fund.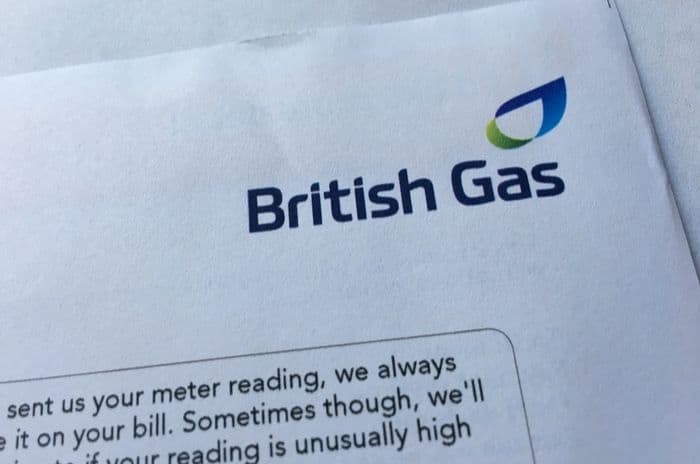 Credit: Damian Czajka/Shutterstock.com
Exit fees levied within the 'switching window'
Customers who were on a fixed energy plan were issued incorrect terms and conditions by British Gas. These terms implied that the exit fee was still applicable as the customer entered the 'switching window', 49 days before the end of the contract. Of those who did leave during this period, many were charged.
The switching window was introduced by Ofgem in 2013, as part of a package of measures designed to create a 'simpler, clearer, fairer' energy marketplace.
As part of this move, they stated that customers should be notified between 42 and 49 days before the end of the contract to advise them that it is coming to an end. After this point, they are free to switch with no termination fee imposed.
Despite this, British Gas wrongly charged 1,698 of its fixed deal customers exit fees, totalling £64,968, after they switched supplier during the last 49 days.
Director of Conduct and Enforcement at Ofgem, Anthony Pygram, commented how the authority had developed this switching window to prevent customers being placed on the 'supplier's expensive default rate'. He said that all suppliers need to treat their customers fairly and respect their rights to move penalty free during this switching window.
A system error worth £782,450
Also affecting fixed deal customers, a further 94,211 were overcharged by British Gas after instigating the switching process. Rather than leaving them on their fixed tariff, a 'system error' caused them to be switched onto the suppliers notoriously expensive standard variable tariff (SVT). This generated an overpayment to British Gas of £782,450.
Pygram offered further comment that British Gas had 'failed' its customers. By charging them excessively for energy supplied within the fixed price time period, he said they were 'unfairly penalising' customers who wanted to switch. He speculated that far more customers could have been discouraged from switching, due to the errors in the terms and conditions issues by the supplier.
Following the investigation, British Gas have issued corrected terms and conditions to the 2.5m customers thought to have received incorrect information. They have also appointed an auditor to review policies and procedures, in an attempt to ensure this type of mistake doesn't happen again. However, its not the first time this energy supplier has been made to pay substantial amounts in compensation.
What is the Consumer Redress Fund?
Set up by Ofgem in 2017, the Consumer Redress Fund is a pot of money, generated from payments made by rule breaking energy companies. The money is paid in on a voluntary basis and are in addition to any direct compensation awarded to customers. It can be used in lieu of or in addition to any financial penalty Ofgem decide to impose.
This pot of funding is managed by the Energy Saving Trust (EST) and can be used to help customers manage their energy better, through things like providing advice, funding energy efficiency improvements or generally taking steps to help customers manage their fuel bills better.
People eligible for this will be identified by the EST as being fuel poor, indebted or vulnerable, and the payments will be issued through charitable partners. In February 2018, the fund was worth £250,000. More information on how the scheme works is available on the EST website.