BRITISH Gas have announced they're to stop selling standard variable tariffs (SVTs) by April, when all new customers will be offered a "choice of competitive, fixed-term deals".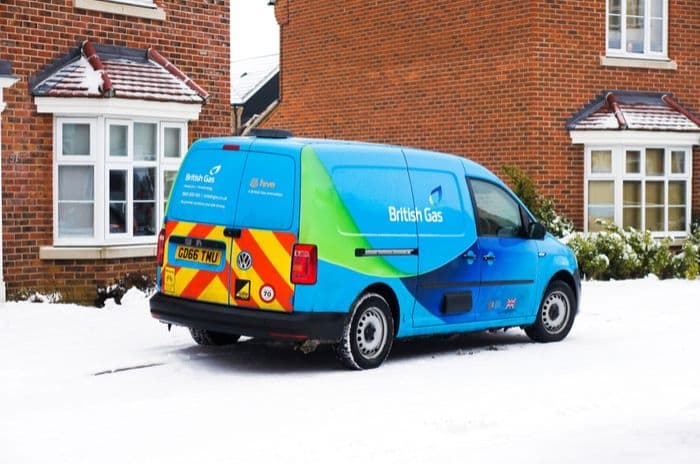 Credit: Tom Gowanlock/Shutterstock.com
Meanwhile existing British Gas customers already on SVTs will be contacted twice a year and encouraged to move onto fixed deals offering more value for money.
In making this move, British Gas join E.On and Scottish Power, who in similarly vowing to end SVTs have both raised the possibility that the Government's long-awaited energy price cap may end up being largely ineffectual.
Yet in ending SVTs, neither British Gas, E.On or Scottish Power have given any assurances that the fixed deals that replace SVTs will be much better for customers.
Informed choices
British Gas aren't simply ending all their standard tariffs with immediate effect by April, but rather following a step-by-step plan that should - they hope - phase out SVTs, so that eventually none of their customers are on them.
To begin with, they'll stop moving new customers onto SVTs after an initial fixed-term tariff has finished.
Instead, they'll contact customers near to the end of their deals and offer to move them onto a variety of other, "competitive" fixed tariffs.
Explaining this policy, Mark Hodges, states that it's "vital to encourage customers to shop around for the best deal and make informed choices about energy".
Price cap
British Gas' move comes at a time when the Government have made a big fuss about introducing a cap on SVTs.
At the time, we suggested that the cap may be too little, too late, since current reports suggest it will be ready by winter 2018, at the earliest.
And given British Gas' pledge to withdraw SVTs, as well similar announcements from E.On, SSE, and Scottish Power, it would suggest there might not be too many standard tariffs to cap by the time legislation is actually passed.
Rewarding loyalty
However, British Gas' withdrawal of SVTs will apply only to new customers, and not the six million existing customers on SVTs with the provider.
These won't be automatically moved onto a fixed-term tariff, but will rather be contacted twice a year and offered the same "competitive" fixed deals being offered to new customers.
This may sound good in theory, but in practice it may not prove very effective.
That's because British Gas admit they've contacted all their SVT customers this year with offers of better deals, yet only 10% were "persuaded" to switch.
Making a difference?
As a result, most of their existing SVTs customers may end up staying on SVTs for some time to come, and in such a context a Government cap would still have some relevance.
At least, it would have relevance to standard variable tariffs with no end date, but not to the new 12-month, fixed-term default tariffs British Gas plan to introduce instead of SVTs.
At the moment, there's no indication of how these will be priced, and there's concern from some quarters that they may not serve customers any better than standard tariffs.
Citizens Advice's Gillian Guy said, "the company needs to make it clear how these changes will really make a difference to the millions of customers who have stayed on their high priced standard variable tariff for years".
£300 extra
This is almost exactly what the charity said in response to E.On's September decision to phase out SVTs, and even now it still isn't clear as to how the new breed of default fixed tariffs will be priced.
Still, according to Ofgem, 60% of all energy customers being on a default SVT, while such tariffs cost around £300 more than the cheapest fixed deal. It's therefore an encouraging sign that providers are finally moving to withdraw them, especially after the Big Six imposed price rises over the winter that were at least double the current rate of inflation.
| Provider | Latest dual fuel SVT rise |
| --- | --- |
| Npower | 9.8% |
| E.On | 8.8% |
| EDF | 8.4% |
| Scottish Power | 7.8% |
| British Gas | 7% |
| SSE | 6.9% |
However, such a withdrawal still needs to be complemented by attempts to get customers more engaged, since competition won't be helped much if customers assume the end of SVTs means they can stay with their existing provider forever.
This is especially true in view of how British Gas will be keeping SVTs for existing customers, who judging by the provider's recent initiatives aren't that interested in switching to cheaper deals as things stand.