Prepay price cap won't fix broken market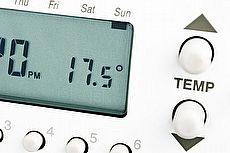 ©iStock.com/221A
OFGEM have announced that a cap on prepayment energy tariffs will come into effect from April 1st, with energy customers on prepay meters expected to save as much as £80 a year as a result.
The energy regulator's announcement comes after the Competition and Markets Authority (CMA) proposed such a cap in March 2016, when they also backed down from suggesting a similar cap for energy customers not on prepayment tariffs.
Their reluctance to propose a cap in the second instance came from how they believed there was enough competition in the energy market to keep prices down. However, in the case of the prepay energy market, there isn't sufficient competition, so both the CMA and Ofgem have agreed that a cap should be imposed.
Yet while this may prevent prepay customers from paying excessive fees, it still won't prevent them from paying fees that are more expensive on average than non-prepay alternatives.
Still more expensive
For example, in July 2015, Citizens Advice found that dual-fuel prepay customers were paying 22% - or £226 - more on average per year than dual-fuel customers paying via direct debit.
And with some suppliers, such as Co-operative Energy and Scottish Power, the difference was as much as 43% and 28% respectively.
Given such differences, a "typical" reduction of £80 - as calculated by Ofgem - won't change the fact that prepay customers get a bad deal compared to others.
They'll still pay a higher rate than customers paying by other means, which is somewhat strange given that the whole point of moving onto a prepayment meter is to avoid the expense of paying for a constant supply of energy.
| Supplier | Cheapest dual fuel online direct debit tariff | Cheapest dual fuel prepay tariff | £ difference | % |
| --- | --- | --- | --- | --- |
| British Gas | £1,156.11 | £1,178.94 | £22.82 | 2% |
| Co-operative Energy | £951.22 | £1,356.47 | £405.25 | 43% |
| E.ON | £1,101.07 | £1,205.18 | £104.11 | 9% |
| EDF Energy | £965.05 | £1,228.33 | £263.28 | 27% |
| npower | £1,040.09 | £1,263.88 | £223.80 | 22% |
| ScottishPower | £941.21 | £1,205.16 | £263.96 | 28% |
| SSE | £1,111.03 | £1,237.94 | £126.91 | 11% |
| Average | £1,008.62 | £1,234.87 | £226.25 | 22% |
Source: Citizens Advice
Stopgap
Nonetheless, the cap is arguably a necessary measure, and one that's been cautiously welcomed by Citizens Advice themselves.
Their CEO, Gillian Guy, said, "This cap should stop some of the poorest households paying over the odds to heat and light their homes".
Similarly, Ofgem's chief executive, Dermot Nolan, stated, "This temporary cap will protect [vulnerable] households as we work to deliver a more competitive, fairer and smarter market for all consumers".
However, the announcement of the cap and the conditions attaching to it reveal that such a competitive market is still a long way off.
For one, the cap is being imposed until 2020, when it's hoped that the nationwide rollout of smart meters will have been completed.
Unfortunately, this rollout has been subject to numerous IT-related delays in recent months, with energy firms asking the Government in November to relax the 2020 deadline as a result.
Because of this, it's possible that the cap may persist beyond 2020, further delaying efforts to fundamentally reform the prepay energy market as opposed to curbing its worst excesses.
Market failure
And if nothing else, the cap is fundamentally a symptom of how this market has failed to give customers good value. It's an admission that the system is broken, and that it can't regulate itself.
Part of the reason why it can't be competitive is that its customers are mainly just those who aren't in a position to shop around and switch supplier.
For example, of the 4.5 million customers using a prepay meter, some 500,000 are doing so because they fell into debt with their energy supplier.
Not only does this mean that they're less likely on average to be financially literate enough to switch, but for those with debts of more than £500 on a particular fuel, they're not actually permitted to do so.
How, then, can the CMA or Ofgem expect the prepay market to be competitive enough to deliver value for its customers?
Positives
However, while both organisations spend the next three or so years pondering this question, it's worth reiterating that the cap is a positive first step, even if it suggests that the "market" for prepay energy customers is in need of much more probing work.
It's expected to reduce the average rate of prepay gas tariffs by 10% to 15% once it comes into force, and since it's being recalculated every six months, it will make sure these and electricity tariffs won't rise too high.
And in addition to the cap on installation fees for prepay meters that Ofgem introduced in September 2016, it will protect some four million customers from being hit by bills that are shockingly expensive.
Instead, they'll be hit by bills that are simply more expensive on average than those sent to customers on normal meters.
21 August 2017
Follow us or subscribe for FREE updates and special offers