Ofgem cap on meter installation fees won't cap fuel poverty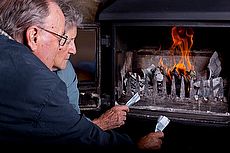 ©iStock.com/SashaFoxWalters
OFGEM are planning to limit the fees energy providers can charge for installing a prepayment meter (PPM) in a customer's home.
The energy regulator have announced [pdf] that the cap on installation fees should be between £100 and £150, in contrast to the £400 charged on average at the moment.
This announcement comes a mere month after Ofgem confirmed that they would be imposing a separate cap on prepayment tariffs, after such a move was recommended by the Competition and Markets Authority (CMA).
However, as welcome as these two caps may be, they won't change the fact that customers on prepay meters often pay more on average for their energy than those on normal tariffs.
Neither will they do too much to lessen the impact such overpricing has on the finances of these customers, often keeping them locked in fuel poverty.
As high as £900
Still, the cap being introduced by Ofgem should benefit many people, with 4.5 million customers now using prepay electricity meters and 3.5 million using prepay gas meters.
Many of these customers have had their prepayment meters installed in their homes after falling into debt with their energy providers.
For example, over the last six years, 500,000 people have fallen into this category, having been unable to keep up with non-prepay bills.
Their suppliers were able to receive court orders to have the meters fitted, although this legal process and the installation both cost the suppliers money.
These suppliers therefore charge their customers what is referred to as a warrant fee, which can range from £200 to up to £900.
Given that the customers who have to pay this fee were already unable to afford their energy bills as it was, it seems only right that Ofgem now intend to cap it.
Not only do they intend to set the limit somewhere between £100 and £150, but they also intended to abolish the charge completely for "the most vulnerable" customers (e.g. those with "mental health issues and/or severe financial difficulty").
This is good news, although the proposals have been opened to public consultation until November 9th, meaning that dogged energy providers have, as always, the opportunity to convince the regulator to water them down.
Reference prices
While the possibility of well intentioned measures being weakened is always worrying, what's more worrying is that Ofgem's proposals arguably won't have a massive impact even if they are implemented in their current form.
Why this might be the case becomes more apparent with a closer look at Ofgem's other prepay meter cap.
First proposed in June by the CMA in their report on the energy industry, this cap will limit the amount providers can charge their customers via PPMs.
It will be calculated on the basis of a "reference price and cost index approach." Simply put, such an approach estimates the price an ideally competitive supplier would charge, and adjusts this price over time according to changes in the wholesale cost of gas or electricity, for example.
Using this method, the CMA and Ofgem expect that those on prepay meters will save £75 a year on their energy.
This £75 may prove useful to thousands if not millions of people, yet there are two problems with the cap that provides it.
For one, it's meant only as a "transitional" measure. It will come into effect from April 2017, and it will end in 2020, by which time the CMA expect that the nationwide smart meter rollout will have been completed.
Added to this, the £75 saving it offers doesn't really come close to covering the difference between the tariffs paid by prepayment customers and those paid by customers on a direct debit deal.
This difference can be anything from £163 to £300 [pdf], depending on which charity organisation or price comparison website you ask.
As a result, the savings brought about by the cap won't remove the additional burden prepay meters place on people, especially not if this additional burden is closer to the £300 end of the scale.
Fuel poverty
£300 may not sound like much compared to the £1.1 billion in profits the Big Six enjoyed in 2013, yet in many it cases it can lead people on prepayment meters into fuel poverty.
In 2010, for instance, it was revealed in a study [pdf] by Consumer Focus (now run by Citizens Advice) that 1.4 million households with a prepay meter had voluntarily gone without energy in the previous year because they couldn't afford to pay their tariffs.
In a 2015 report [pdf] published by Christians Against Poverty, to take another example, it was stated that 54% of people on PPMs self-disconnected for at least one week over the winter months.
The charity also observed that 8% of customers on PPMs didn't use heating at all over winter, and that 33% refrained from cooking food so as to save money (in contrast to 16% of non-PPM customers).
In other words, prepayment meters put serious financial strain on households, something underlined most starkly by the Office for National Statistics' assertion [pdf] that people with PPMs are more likely to be in fuel poverty than anyone else.
And sadly, because people with prepay meters are often already suffering financial hardship prior to having their meters installed, a cap on their installation fees and a £75 saving on their yearly energy costs isn't going to make their lives especially easier.
In fact, the two caps proposed by Ofgem won't even stop PPMs from making life more difficult for them.
Options
However, even with the serious toll prepayment meters can have on a household's finances, the obligatory installment of prepay meters can be avoided under certain circumstances.
As outlined by Citizens Advice, suppliers need to offer alternative ways to repay the money owed, such as repayment plans. They also need to give customers 28 days to cover any outstanding debts before writing to declare their intention to install a meter.
If such conditions haven't been met, then customers can formally complain to their providers, who may back down from their plans.
Better yet, these providers might consider giving their PPM customers fairer tariffs, in line with what they offer their non-PPM customers.
They should also be obliged to tell their customers about the Debt Assignment Protocol [pdf]. This allows PPM customers in debt to switch their provider, but so far it has very little uptake. In 2012, it was used by only 248 people, some 0.17% of indebted prepayment customers.
Part of the problem here is that it allows prepay customer to switch only to another prepay deal. Therefore, the onus is also on Ofgem and the Government to strengthen the protocol, so that PPM customers can switch to a direct debit or credit tariff.
That way, they'll have more chance of actually paying what everyone else pays.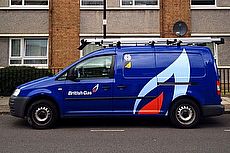 21 November 2017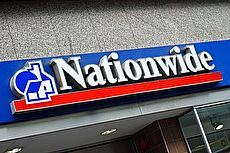 16 November 2017
13 November 2017
Follow us or subscribe for FREE updates and special offers