Prepay customers risk losing out on rebate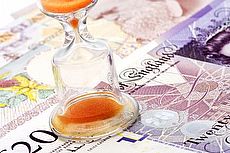 Prepay energy customers have until the 28th of February to claim a £12 Government rebate, the Department of Energy & Climate Change (DECC) have said.
While those who pay for their energy by direct debit or upon receipt of their bill will have had the rebate automatically credited to their account, prepay customers must actively redeem vouchers or claim an electronic credit.
The £12 Government Electricity Rebate (GER) is one of a number of measures offering domestic customers partial refunds for the cost of the Government's social and environmental policies.
How to get the rebate
Prepay customers should have received notification of their rebate last November, in the form of either a letter with a voucher to be redeemed for electricity credit, or a letter informing them of an electronic credit that could be picked up when they next topped up.
Those yet to redeem their voucher - which can be done at any one of the thousands of Paypoint locations such as a Post Office or newsagent - must present a valid form of ID along with the voucher.
Acceptable ID includes a current UK or EU Driving Licence, utility bill or Council Tax bill, or a letter from the Inland Revenue or benefits agency.
Any prepay customers with smart meters who are wondering where their voucher is may want to check whether their rebate was automatically applied to their meter.
This is the case with E.on Smart Pay As You Go customers, who should have received their rebate by the end of November 2015.
Similarly, those with smart meters from Utilita will have had their meter credited with their £12 by the 20th of November 2015.
Second time lucky
This is the second of two years that the GER has been in operation. Industry regulator Ofgem say that over the course of the scheme, the rebates have been worth about £620 million in total.
However, last year around 1.2 million rebates - equivalent to approximately £14.5 million - went unclaimed.
In their report into the first year of the rebate scheme, Ofgem say that the unclaimed rebates relate mostly to prepay customers who didn't redeem their vouchers.
The DECC say that by the end of January this year more than a million prepay rebates had yet to be claimed, and while it looks as though there'll be slightly fewer that aren't redeemed this year, the number missing out will still be significant.
Short term savings
As mentioned above, the rebates are just part of the Government's promise to reduce domestic energy bills by £50.
Alongside the two year GER, they've reduced the cost of the Energy Company Obligation (ECO) - an insulation scheme delivered by major energy suppliers.
This, they say, has reduced bills by between £30 and £35.
But with the cut in the amount we're expected to pay towards it has come a reduction in the scheme's funding.
And while it was originally supposed to end in April last year, the Government have extended the scheme until 2017, albeit with lower funding.
The result is that there will gradually be less help in the form of free insulation and boilers for low income and vulnerable households; only last week British Gas closed their free insulation offer to new applicants.
High prices
While a quick fix isn't usually the best solution, it's what many bill payers have been demanding - mostly because we've been paying too much for our energy.
An investigation by the Competition and Markets Authority last year found that customers of the Big Six energy companies had paid £1.2 billion more per year than they should have in a truly competitive market.
The hardest hit among us tend to be on prepay meters, the number of which has more than doubled from 7% in 1994 to 15% in 2014.
Research from Citizens Advice shows that prepay energy customers pay an average of £226 more per year than they would on the cheapest direct debit deals.
There's also evidence suggesting that they receive a poorer service, with limited top up options, faulty keys and meters, and little or no choice of tariffs.
This last problem, at least, is being addressed by some suppliers.
E.on announced last year that customers with prepayment meters, or who pay on receipt of their bills, would get access to the same tariffs as Direct Debit customers - provided they agreed to getting a Smart Meter fitted.
New kids on the block Utilita have taken a different tack by focusing "solely focused on the needs of prepayment customers" with their smart prepay energy tariffs.
While it's likely that the arrival of smart meters in every home will improve the lot of prepay customers in general, it's looking doubtful that the rollout will be complete by the original deadline of 2020.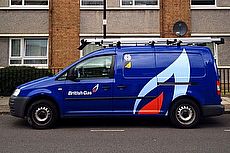 21 November 2017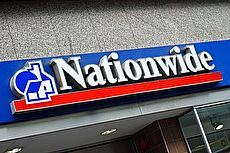 16 November 2017
13 November 2017
Follow us or subscribe for FREE updates and special offers