DELAYS are piling up ahead of the mass rollout of smart meters to UK homes, with problems raised in 2013 still ongoing.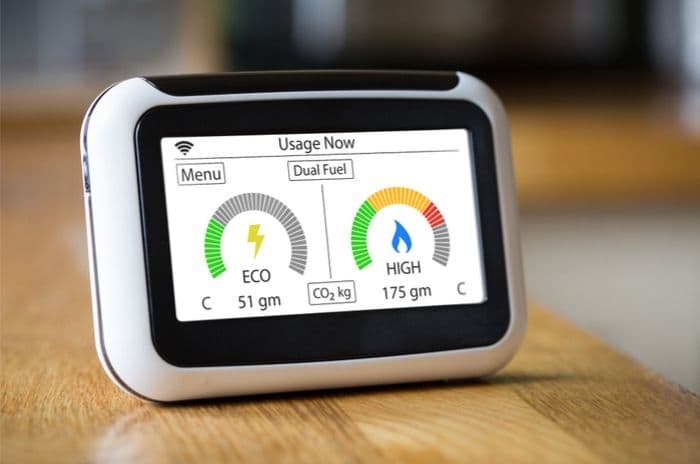 Credit: Shutterstock.com
This week, the company responsible for installing the network infrastructure was granted a six-month extension.
And there is disagreement between the Government and energy suppliers over who should sort out the additional technology needed to make smart meters work in taller buildings.
With around 53 million gas and electricity meters to install, Energy and Climate Change Committee members don't believe the 2020 deadline for near-universal rollout will be met.
DCC troubles
The Data Communications Company (DCC) was appointed by the Government in 2013 to build a shared network infrastructure.
Once the network is up and running, new smart meters installed in people's homes will send gas and electricity readings every 30 minutes to energy suppliers.
The network should have been ready by December 2015 in time to start the mass rollout of meters, but the Department of Energy and Climate change granted the DCC an extension until April 2016.
Secretary of State for Energy and Climate Change, Edward Davey said, "It is vital that the DCC delivers to a plan in which all parties have confidence".
However the DCC have already indicated it could take even longer to deliver; they asked for an extension until at least July 2016 but weren't granted it.
They also say it'll cost an additional £60-90 million to complete the work and suggested further delays weren't out of the question.
It seems the Energy and Climate Change Committee don't have confidence in the DCC, saying they have a "poor understanding of their contractual obligations".
And they continued to say there was a "failure on the Government's part to ensure it was contracting with a partner capable of delivering what it requires".
SMETS smart meters
SMETS stands for Smart Metering Equipment Technical Specification; all UK smart meters must meet this standard.
In the early rollout stages, energy suppliers are installing SMETS 1 smart meters but newer SMETS 2 meters will be used in the mass rollout.
Unlike SMETS 1, the SMETS 2 technology enables people to switch suppliers or move home without needing to get a new meter.
It's also thought the newer meters will work better in more property types.
At the moment, the DCC are building infrastructure that works only with SMETS 2 meters and the SMETS 1 meters aren't compatible.
Jonathan Simcock, DCC Managing Director, says they haven't begun to sort this out because they're waiting for the Government to "fire the starting gun".
Old meters
So far British Gas has installed over 800,000 smart meters. Some of these were installed before SMETS regulations were introduced so they don't meet even the lower specifications and are likely to need replacing.
And with pressure to meet their 2020 deadline, energy suppliers say they're now forced to continue installing SMETS 1 meters despite knowing SMETS 2 meters are better.
They can't start rolling out the SMETS 2 meters until the new infrastructure is in place and the longer it's delayed, the more SMETS 1 meters will be installed.
This could prove problematic and wasteful down the line; customers will have to get a new meter if they move house for example.
At the very least, the DCC will need to work quickly to ensure the SMETS 1 meters will work with the new infrastructure.
Customer engagement
As smart meters continue to slowly roll out, energy suppliers say they're struggling to engage customers with the technology.
British Gas say although they're finding around 40% of people have heard of smart meters, many don't seem to know what they do.
They also say a lengthy appointment booking process is off-putting for customers, but is necessary to meet regulatory requirements.
Smart Energy GB is responsible for encouraging people to embrace smart meters in their home.
Over the coming months and years, they'll play a more active role in making people familiar with the technology.
Bill savings
If people do embrace this technology, there are big savings expected overall; a saving of £17.1 billion should offset the £10.9 billion rollout cost.
Customers have to foot the bill for the rollout but energy companies are expected to pass on their savings. Some of the biggest savings will come from fewer manual meter readings.
And there should be further energy savings as people become more aware of how much gas and electricity they're using.
The table below shows the expected energy bill differences for an average household over the coming years.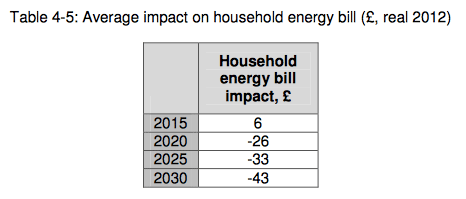 SOURCE: DECC, Smart meter roll-out for the domestic and small and medium non-domestic sectors. Available here [pdf]
This year is expected to be the highest increase in bills as energy suppliers start rolling out the meters, but from 2020 people should start to see significant savings.
Ofgem gets tough
With all the delays there's concern energy suppliers may try to pass on any additional costs to customers.
Ofgem have been getting tough on the energy industry recently and they're keeping a close eye on the smart meter rollout in an attempt to stop costs from spiralling.
They caught out the DCC for £100,000 of "unacceptable costs" during 2013/2014 saying they aren't allowed to pass these costs on to customers.
And they've rejected the DCC's bid to increase their budget by £4.036 million, pointing out they'd already missed one of their targets.
Tim Yeo, Chair of the Energy and Climate Change Committee thinks the Government also needs to get tougher on the industry.
Of the Government, he said: "It can continue with its current approach and risk embarrassment through public disengagement on a flagship energy policy, or it can grip the reins, and steer the energy industry along a more successful path which brings huge benefits for the country."
The Committee is awaiting the Government's response and it remains to be seen if the project can get back on track.