Energy investigation 'a waste of time'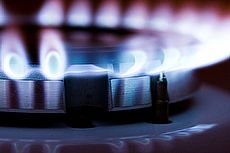 ©iStock.com/cesaria1
INDEPENDENT energy suppliers have reacted angrily to the Competition and Markets Authority's final proposals for the UK retail energy market.
At least two have called the two-year, £5 million investigation, into the industry a waste of money, while the UK's biggest independent provider, First Utility, say the CMA have "completely missed the mark".
The CMA say that their recommendations - more than 30 in all - will create a "framework for effective competition", and encourage more of us to "exploit the benefits of competition" while protecting vulnerable customers.
That competition will be stoked, they say, by letting suppliers offer more tariffs and discounts, and removing the obligation for price comparison sites to show would-be switchers all the deals available on the market.
Simpler choices
Ofgem have been trying to make things easier for energy customers for a long time - back in 2011 they issued the Big Six suppliers with a stark warning to simplify their tariffs and terms.
Back then, when independent energy companies numbered in single figures and accounted for just 1% of the market, Ofgem were concerned that the number of tariffs available had risen from 180 to more than 300 in just three years.
Furthermore, they were bothered that many of those who made the effort to switch provider ended up paying more for their energy because of often unclear, and sometimes downright opaque, terms and conditions.
The next few years saw two significant changes to the energy market - the rise of the independent provider, and the implementation of Ofgem's rules on "simpler choices".
Suppliers were limited to offering just four core tariffs per fuel, and just two kinds of discount - one to dual fuel customers, and one for those of us choosing to manage our accounts online.
In addition, "complex" tariffs involving tiered unit prices and standing charges were banned.
At the same time, a host of new providers started to appear, frequently offering more competitive prices than their bigger rivals.
The results have been mixed. Switching has risen - and in the past year, more of us have defected from the Big Six to an independent company than ever before.
But complaints have skyrocketed, and other companies have become less competitive.
White label provider Sainsbury's Energy, for example, used to offer a couple of deals that easily beat those of their supplier, British Gas - but they've since decided to match the more expensive tariffs sold by their parent company.
More, less obvious, choice
As they came closer to making their final recommendations, the CMA's disdain for Ofgem's four tariff limit became much more evident - and now they've decided they're going to reverse all three of the "simpler choices" changes.
First Utility's chief financial officer, Darren Braham, summed it up nicely when he said that we could well end up with "a baffling array of tariffs... and customers continuing to pay much more than they need to".
Still, at least customers don't have to worry about price comparison websites (PCWs) adding to that confusion - because the CMA have, rather oddly, removed the obligation for sites like ours to make available the details of every deal on the market.
Instead they'll be able to pick and choose which suppliers they feature - and negotiate their own tariffs and discounts, paid for by the commission they receive from the suppliers.
Even bearing in mind that it does cost PCWs to provide and maintain full tariff lists, it's not wholly clear why they can't be allowed to negotiate those deals at the same time as continuing to show the whole market.
We would have thought that competition would have been better served by allowing people to see not just a site's "best" or "exclusive" deals, but those that may be genuinely cheaper.
Ofgem's new role
However, while Ofgem's efforts to simplify the energy market have been found wanting by the CMA, they will have a serious role to play in promoting competition as the CMA see it working.
The CMA want companies to be allowed to write to customers who've been on a rival supplier's standard variable tariff for three years or more, offering them cheaper, easily accessible, deals based on a household's actual usage history.
Ofgem will have the privilege of running the secure database that holds those details, and of testing the frequency and form of those rival bids for our custom, to ensure they really are effective in helping people save money.
This is another of those remedies that many independent suppliers have been less than impressed by.
Good Energy's chief executive Juliet Davenport said she wasn't convinced "that a database of customers to be marketed to will get people switching more... If twerking men and meerkats on TV can't make you switch, then junk mail through your letter box won't".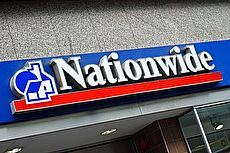 16 November 2017
13 November 2017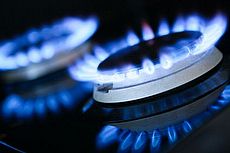 8 November 2017
Follow us or subscribe for FREE updates and special offers