Energy market competition 'not working for customers'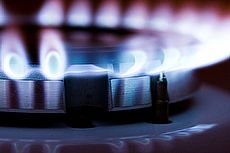 ©iStock.com/cesaria1
EARLIER this year, Ofgem referred the retail energy market to the Competition and Markets Authority (CMA) for investigation.
The CMA has received more than 40 submissions so far, including information from Which?, the Department of Energy and Climate Change, and the Big Six providers.
Ofgem ordered the investigation after a review found competition wasn't working as well for customers as it should be.
The regulator said there was increasing distrust of energy suppliers, and uncertainty over how the links between the supply and generation arms of the major providers affect prices.
There is also concern over the issue of rising profits without any sign that suppliers are trying to reduce costs or provide better customer service.
Future challenges
In the next few years, the Government's electricity market reform programme aims to ensure secure supplies, meet decarbonisation targets and ensure fair prices for customers.
But those supplies, and what they are being used for, are changing. Renewable energy such as wind, solar and wave power is not on tap in the same way as fossil fuel, while consumers will be expecting to charge not just their mobile phones but their electric vehicles overnight.
And suppliers are required to help fund the roll out of smart meters to all domestic premises by the end of 2020.
In the face of these challenges, the CMA investigation is trying to find out if the industry is working in any way that prevents, restricts or distorts competition - and, if so, what action can be taken.
Unclear pricing
One of the main areas for concern is the lack of clarity about energy prices and trading.
... the incentive to deliver for their shareholders appears to come at the expense of delivering low prices for their customers.
Which? response to the CMA
The industry is set up to penalise companies when they fail to balance supply and demand. The larger companies generate their own energy, ensuring they have enough to meet their own demand.
If they have extra they can trade it to other companies, often through deals made outside the wholesale market.
But that means it isn't particularly clear how much that energy actually costs. It also limits the amount of wholesale energy available, which can distort prices.
Small providers tend to rely on buying just the right amount up to an hour before it's needed.
In doing so they might be charged a price that isn't what the CMA calls a "good, true reflection of the fundamental supply and demand conditions".
In its submission to the CMA, The Co-operative [pdf] suggested energy generators should have to sell everything they produce on the wholesale market, then buy back what they need. This would help create a more realistic, transparent price.
Another effect of unclear wholesale prices is that they make it difficult for independent companies to hedge their risks long-term, making them - and their customers - more vulnerable to volatility in the market.
And several small providers say they are already facing high costs as a result of the smart meter roll-out.
Bigger isn't necessarily better
It'd be easy to assume, then, that the higher costs of small energy suppliers are passed on to customers. But Which? told the CMA [pdf]:
"It is the small, independent energy suppliers... who have often offered more competitive prices."
The consumer organisation said that for the major providers, "the incentive to deliver for their shareholders appears to come at the expense of delivering low prices for their customers."
Almost 15 years after privatisation, British Gas and the former regional electricity suppliers still account for more than 95% of the market.
Many people simply never switched. They are usually on their provider's standard variable tariff, which is generally more expensive than other packages.
Pre-pay provider Utilita [pdf] point out that each of the Big Six charge more in what could be considered their home turf than elsewhere in the country.
People in rented accommodation, usually with short-term tenancies, often don't see the point in switching provider when it takes so long.
But Ofgem is committed to enabling customers to switch energy supplier in just three days, after a two-week cooling-off period, by December - and the Government wants 24-hour switching to be the reality by 2018.
Customers with pre-payment meters, often the most vulnerable or poorly off, are frequently on higher, limited tariffs. While they would most benefit from switching, they are also the people who find it most difficult.
Stuck?
Then there are those who have chosen a provider or tariff for particular reasons - renewable energy, a loyalty scheme, smart metering and remote control, perception of customer service and so on.
Several companies say these "sticky" customers are essentially subsidising the tariffs of the much smaller number determined to shop around for cheaper energy.
Independent suppliers say they have little choice but to offer deals that are the same price or lower than those offered by the major providers in order to stay in business.
With responses welcome until March next year, there will be plenty for the CMA panel to consider before they publish their provisional findings in June 2015.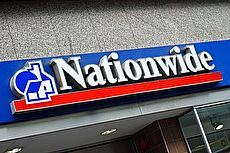 16 November 2017
13 November 2017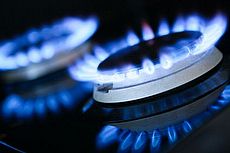 8 November 2017
Follow us or subscribe for FREE updates and special offers