OFGEM has issued its most serious warning yet to the big six UK gas and electricity firms.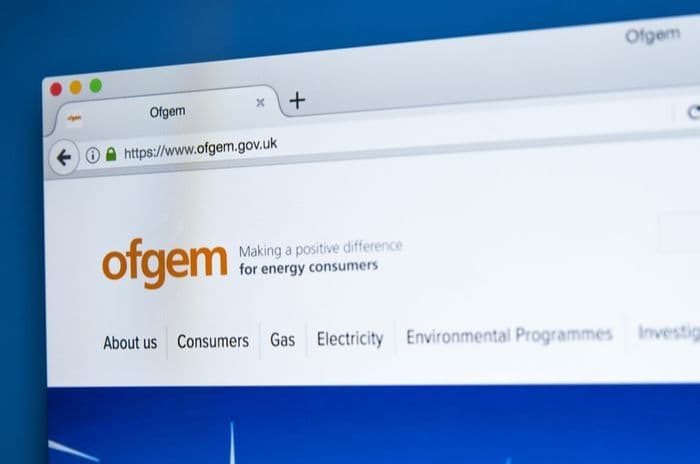 Credit: chrisdorney/Shutterstock.com
The regulator said that it would no longer put up with such a low level of consumer confidence in the energy sector.
The increase in the number of tariffs, from 180 to more than 300 since 2008, has just stifled competition rather than increased it, leaving confused customers loathe to switch at all, Ofgem said.
Many who switch energy provider find themselves paying more than they were originally.
That's the result of opaque terms and conditions and companies that consistently "failed to play it straight with consumers", the regulator added.
Five reforms
To combat these issues the energy regulator has proposed five reforms of the consumer market.
Energy firms that don't "engage constructively" with Ofgem's guidelines within the next eight weeks will find themselves in front of the Competition Commission.
That's a fate the energy providers will be keen to avoid: it could mean huge fines and, at the very least, it'll mean investigations into their business dealings which could run on for years.
"Consumers must have confidence that energy companies are playing fair at a time when they are being asked to foot the £200 billion bill to pay for the investment Britain needs to ensure secure and sustainable energy supplies," said Chief Executive, Alistair Buchanan.
So what are the five reforms?
1. Energy auction
The most concrete of Ofgem's five reforms is a proposal that the Big Six energy providers should auction off at least 10% and up to 20% of their power generation capacity.
Ofgem hopes that this will increase competition by allowing smaller players in the energy market to break through.
According to the report, a mandatory auction, "should help to drive reference prices and support the ability of independent market participants - including potential supply market entrants - to access the bulk of the wholesale products they need."
Certainly smaller energy firms currently find breaking through into the main part of the market tricky at the moment.
Ovo Energy, which launched in 2009, for example, is still one of the smallest players by far despite offering some of the cheapest energy prices in the market and winning Which? magazine's top award for customer satisfaction in the energy market in January.
2. Easier comparison
The regulator also proposes standardising the format that prices are displayed in, to make deals easier to compare, one of a number of reforms that promise easier comparison for consumers.
A single 'price per unit' displayed in a standard format would make it easier to compare at a glance, the regulator said.
In addition, Ofgem said, each supplier should only provide one tariff for each payment method (excluding fixed rate deals), again to allow consumers to compare at a glance.
3. ARC ban
Singled out for particular attention on the switching front were those companies still putting their customers on automatic rollover contracts (ARC).
Ofgem said that these contract types were frequently misused by suppliers and, in particular, small businesses often ended up being locked in under ARC rules.
4. Check full compliance with existing rules
"During 2010, Ofgem has had reason to suspect that a number of suppliers may not have been operating in a manner that is in full compliance with Probe licence conditions," Ofgem said.
The regulator reaffirmed its commitment to making firms keep to earlier guidelines as well as these new ones.
5. Make profits more transparent
Finally, Ofgem warned that firms would have to make the proportion of the money they made that constituted profit much clearer.
Consumers are suspicious of energy price rises that seem to come hand in hand with rising profits for all firms, they said.