More energy suppliers sign up to the Warm Home Discount scheme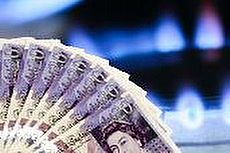 New energy suppliers have entered the Government scheme that provides low-income households and pensioners with a rebate on their winter energy bills.
The Warm Home Discount(WHD) scheme offers customers an annual payment of £140 on their electricity bills between October and April.
Bristol Energy, Our Power and GB Energy have all voluntarily added themselves to the list of participating providers, while Extra Energy have been automatically added after gaining more than 250,000 customers.
This is the threshold at which it becomes obligatory to participate in the scheme, which already counts the Big Six suppliers amongst its participants.
The extension means an increase in the number of vulnerable people that can potentially receive help in the form of contributions towards their electricity bills.
However, previous years have seen some claimants' payments delayed, while the increased costs of energy bills risk making it seem something of a token gesture.
Easing fuel poverty
The WHD was introduced by the Government in 2011, when fuel bills were rising by as much as 19% and more than 2,700 people were dying each year in England and Wales partly because of fuel poverty.
Initially, the scheme provided a rebate of £120 and was scheduled to run for only five years.
However, in 2015 the then-Chancellor George Osborne announced that it would continue for another five years.
The amount people receive had risen to £140 by then, but the conditions for eligibility still remain quite limited. That is, it automatically enrols people into the scheme if they're receiving the Guarantee Credit element of Pension Credit.
This generally applies to pensioners whose weekly incomes are below £155.60. Yet in addition to these poorer pensioners, the scheme is also open to people on low incomes and who receive certain means-tested benefits, even if they're on prepay meters.
This group must apply to their energy suppliers to receive the £140, provided of course that these suppliers are participating in the scheme.
Given that 98% of the UK's energy is provided by the Big Six, and given that these six have considerably more than 250,000 customers each, this is almost certain to be the case.
As a result, 2.3 million British homes have received the discount - that's almost 10% of the total number of UK households.
Interestingly enough, this 2.3 million is almost exactly equal to the quantity of British households caught in fuel poverty (at least according to Government figures), a fact which makes the scheme less an act of generosity and more one of necessity.
Prepaid delays
Without it, 2014/15 would've seen more "excess winter deaths" than the reported tally of 43,900, which was the highest total since 1999/2000.
Consider that energy prices rose by 37% between October 2010 and November 2013, while earnings grew at a rate of 4.4% over the same period.
This massive, inflation-busting increase is part of the reason why so many old and vulnerable people perish over the winter months. In fact, when it comes to winter deaths per 100,000, the UK has a noticeably worse ratio than cold Scandinavian nations as Sweden and Norway.
The UK's poor record on this underlines the necessity of the Warm Home Discount, as well as underlining the necessity of more radical solutions to the problem of high energy prices.
For example, the 19% price increase that Scottish Power introduced in 2011 added £175 a year to bills, while the initial WHD gave eligible customers only £120 extra to cover the rise. Similarly, customers have seen an average increase of £300 to their energy bills over the past three years, yet the WHD hasn't been boosted accordingly.
Clearly, the sums don't add up.
Fortunately, the WHD doesn't affect anyone's right to the Cold Weather Payment or the Winter Fuel Payment (WFP), so it can be combined with other benefits to provide a thickened layer against the cold.
Still, these two additional measures aren't available to everyone in need (e.g. the WFP is open only to those born on or before May 5th 1953). Hence, what's also needed is more robust action to make the energy industry more competitive and efficient.
What would also help is that energy providers make sure that they deliver the £140 discounts on time. Last year, it emerged that claimants who use prepay meters had to wait weeks or even months for their suppliers to provide them with prepaid vouchers, leaving them with little choice but to borrow money to top up their meters.
Invaluable as it may be for thousands if not millions of customers, the WHD scheme is also very much an emblem of the problems affecting the energy industry.
It's this industry that repeatedly overcharges its customers because of computer glitches, it's this industry that vigorously resists price caps for people on standard variable tariffs, and it's this industry that makes record £3 billion profits while refusing to pass on lowering fuel costs to customers.
Even if there's no question that the WHD helps those most in need in the UK, it's in such a regrettable context that the scheme begins to look very much like the Government's half-hearted apology for an industry it can't control.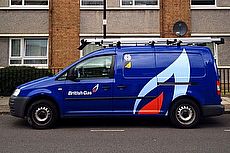 21 November 2017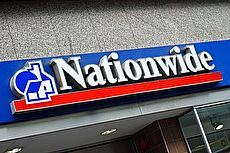 16 November 2017
13 November 2017
Follow us or subscribe for FREE updates and special offers