Energy firms to refund customers following meter mix-up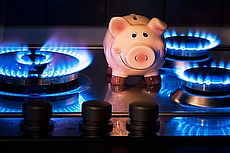 ©iStock.com/adamico70
OFGEM have written an open letter to energy firms, demanding that they identify and compensate any of their customers who've been overcharged because of miscalculated bills that mistook cubic feet for cubic metres.
This request follows Monday's announcement by E.On that they'd overcharged 350 of their customers, some of whom had been billed nearly three times what they rightly owed for their gas.
Ofgem estimate that, owing to the same error, thousands of people with the other 'Big Six' energy suppliers have potentially paid more than 130% of what they should've paid.
While E.On have pledged to refund their overcharged customers in full and pay "interest and appropriate compensation," Ofgem has demanded that these other suppliers follow suit by this Friday.
However, while their demand will rectify this particular issue of miscalculated bills, the energy industry's recent history of fines and troublesome IT systems indicates that a new issue may very well arise soon enough to replace it.
Imperial and Metric Meters
The customers who've been overcharged are predominantly those whose homes are still fitted with older imperial gas meters, which measure gas consumption in hundreds of cubic feet, rather than in cubic metres.
The problem here is that the industry has been migrating to metric meters for many years, although they haven't completely replaced the UK's stock of imperial meters. It therefore seems likely that E.On assumed imperial meters were no longer being used when they in fact were, while in some instances they also made the mistake of thinking that customers were using imperial meters when they were actually using the newer, metric ones.
In one case, a customer had been paying too much for 15 years. By contrast, 250 others have been undercharged on their bills because of the confusion between the two kinds of meters, although E.On have confirmed that, unlike the company themselves, they won't have to pay anything back.
It was also confirmed by Energy UK that overcharged customers won't have to take any action themselves in order to be compensated. The trade association, which represents the major energy firms, also stated that only an "extremely small number of accounts" have been victims of the error.
Working Hard
Energy prices and regulation
Still, the revelation of miscalculated bills is potentially worrying, even if Energy UK have assured people that the big energy suppliers are "working hard" to resolve the problem.
That is, in a context where Ofgem have repeatedly urged providers to simplify tariffs and punished them for violation of its customer-service targets, it would appear that the industry has a knack of producing new issues to replace older ones.
Even after a record fine of £26 million for Npower in December of last year, and a similarly hefty fine of £18 million for Scottish Power in April, this new blunder implies that the major gas and electricity firms are still unable to reform themselves in a manner that results in a transparent, fair and accessible system.
Some of this has to do with the difficulty of switching providers, which despite improving in recent years still prevents some people from taking up the best possible deals for them. In turn, this failure to switch reduces the financial pressure on energy firms to overhaul themselves.
New Systems, New Problems
And yet, the meter mix-up demonstrates how bad customer service can ironically result from the very endeavour to improve customer service.
It arose as part of the industry-wide effort to completely replace imperial meters with metric meters. This was intended to increase efficiency, but it also invited unforeseen side-effects and drawbacks of its own during the transitional period it opened, such as the opportunity to mistake readings from imperial meters for those from metric meters.
Likewise, a big part of the reason for Scottish Power's £18 million fine in April was the company's move to a new computer system, which "was supposed to allow them to offer smarter services and other benefits." However, aside from the benefits it enabled, this system also ended up being responsible for hundreds of thousands of late bills.
A new billing system (introduced in 2011) was also a key factor in Npower's record £26 million penalty, and while they promise to save energy users up to £17.1 billion (minus the £10.9 billion implementation cost), it's probable that smart meters will also encounter hiccups of their own, at least if reports in other parts of the world are any guide.
This is why it's crucial that Ofgem continues to monitor energy companies very closely, especially during periods when these companies are rolling out new systems and pieces of equipment that significantly expand the scope for error.
That complaints about the Big Six decreased by 24% between 2015 and 2014 would suggest that they're doing a relatively effective job in this regard. Nonetheless, Ofgem need to continue applying pressure on energy firms and acting quickly whenever issues come to light, if only because the ever-evolving nature of the gas and electricity industry risks bringing up new problems just as older ones are stamped out.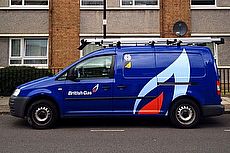 21 November 2017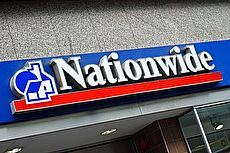 16 November 2017
13 November 2017
Follow us or subscribe for FREE updates and special offers