In June 2018, they consulted on these new standards, which will trigger automatic compensation payments to consumers if and when their switching goes wrong.
Chief Executive Officer of Ofgem, Dermot Nolan, said that the agency is working to 'make switching easier and quicker' and to ensure that 'problems happen less often'. He also said that, on the occasion things do still go wrong, that 'consumers should be compensated'.
From Ofgem's point of view, the Guaranteed Standards are designed to incentivise suppliers to improve their performance. The new standards have been formed to 'reward those suppliers who look after their customers and penalise those who get things wrong'.
Ofgem are undertaking a period of consultation on the new standards, which will be completed by 21st December 2018. Implementation is expected in early 2019.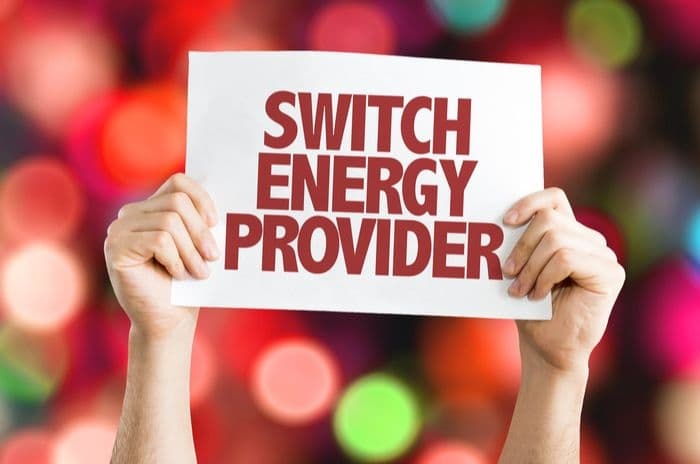 What are the Supplier Guaranteed Standards of Performance?
Ofgem have been looking into the process of switching supplier to ensure all customers can access a fair and decent service.
Their Supplier Guaranteed Standards of Performance mean domestic customer switches will be compensated if something goes wrong, or if a customer is switched in error.
In all, the Supplier Guaranteed Standards of Performance will introduce six new performance standards, four of which will be implemented by spring 2019 and the rest by the middle of next year.
The four standards being implemented first relate to the identification and correction of erroneous switches, as well as swift refunds of credit balances, something they've been looking to tackle for some time.
Subject to consultation, the standards will specifically:
Award customers a payment of £30 from each supplier if they are switched in error
Award customers a payment of £30 if their supplier does not return the 20 working day letter, in relation to an erroneous switch
Award customers £30 from their old supplier if they are not switched back within 21 working days
Award customers £30 if a supplier fails to return their credit balance within 10 working days following a successful switch and issue of the final bill
They also plan to introduce three additional Guaranteed Standards in summer 2019. These will consider issues around delayed switches, causes of switching in error and final bills being issued late.
Specifically, Ofgem have proposed standards which would require suppliers to complete a switch within 21 days, to issue final bills within six weeks and to conduct checks to ensure erroneous switches have not happened.
During the June 2018 consultation on these proposals, some respondents argued that these requirements were unfair and would not accurately target those suppliers responsible for the problems. For this reason, Ofgem will conduct further consultation on these issues.
Why do we need Supplier Guaranteed Standards of Performance?
Ofgem have said that they are committed to making the energy market work well for consumers. They have stated that although switching behaviour is on the rise, many customers still feel unhappy about undertaking a switch.
Although they say their Faster and More Reliable Switching programme is working to improve the customer experience in general, there are still occasions when things can go wrong.
They want customers to feel empowered to switch, and that they will be looked after when they do. For this reason, they want to put in place a way to incentivise suppliers to improve the process, as well as reassuring customers their switch will be hassle free.
Although there is some time to wait until all six Guaranteed Standards come into effect, Ofgem have promised not to extend the deadlines. They said that the Standards would 'improve customer outcomes and reduce customer detriment', commenting that delay would not be in consumer interest.
They have said they are committed to working closely with the energy industry to develop the remaining Guaranteed Standards and expect everything to be in place by the end of summer 2019.