British Gas and E.On freeze standard variable tariffs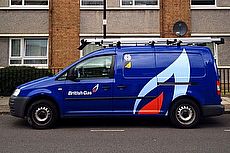 ©iStock.com/track5
BRITISH Gas and E.On will keep their standard variable tariffs (SVTs) frozen this winter, following the example first set two weeks ago by SSE.
This means that some nine million customers on SVTs with the two energy providers will see no changes to their bills until at least April 2017, at which point they may rise in line with growing wholesale costs.
These freezes arrive in the context of GB Energy's collapse and of other independent providers struggling to keep their tariffs down since the summer, suggesting that the Big Six may have begun stemming the tide of customers leaving them for challenger suppliers.
Then again, a June report from consultancy firm Cornwall Energy found that one in six, or 17.4%, of all customers are now with an independent supplier. It may therefore take more than a winter of frozen prices to make a significant dent in this percentage, especially when the big providers are likely to push bill increases on their customers in spring.
Empty gesture?
Still, for those who are on SVTs with British Gas, E.On and SSE, these freezes are undoubtedly good news, not least because November was marked by some of the coldest days and nights on record for several years.
To take the cheapest SVT offered by any member of the Big Six, British Gas' standard tariff is now fixed at £1,044 until the end of March.
Now that half of the six largest energy suppliers have frozen prices for standard tariff customers all eyes are on the other three.
Gillian Guy, Citizens Advice
However, this is still almost £200 more expensive than the best fixed-tariff deals on the market, as well as £40 more expensive than British Gas' own one-year fixed tariff.
As such, some have already complained that the freeze is an empty gesture meant to distract attention away from the industry's refusal to offer more substantial solutions to high prices.
This is what Citizens Advice's Gillian Guy essentially said, recommending that "One way the government could tackle [high SVTs] would be to make suppliers switch people who are on a low income and have been on the standard tariff for a number of years to a cheaper deal."
CMA's database
This is in fact more or less what the Competition and Markets Authority proposed in June, when their review into the energy market proposed creating a database of customers who'd been on an SVT for more than three years.
Using this database, rival suppliers will be able to contact these "disengaged" customers and offer them a better tariff, a step that may indeed go some way to making SVTs cheaper in the long run.
That said, this database won't go live until "spring 2018". More importantly, it won't help people who've been on an SVT for less than three years, and neither will it "make" suppliers switch their customers to cheaper deals.
Under it, the switching will always remain optional, and as such there's a possibility that it might not become popular enough to put a substantial downward pressure on prices.
Help
This is why, despite the winter freeze, standard tariffs may remain high in the next few years.
Added to this, the failure of GB Energy, as well as the recent tariff increases introduced by the likes of Ovo Energy and Co-operative Energy, would suggest that the Big Six are going to have slightly less competition from challenger providers in the coming months.
They may therefore rest on their laurels, keeping bills relatively high overall but using their forward-buying powers to offer cuts at times when independents are having to pass on short-term increases in the price of wholesale energy.
Nonetheless, despite their seemingly unshakeable dominance, the freezes of British Gas, E.On and SSE are a help to millions of customers, and it's hoped that Scottish Power, npower, and EDF will soon follow suit.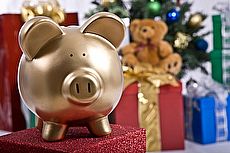 8 December 2017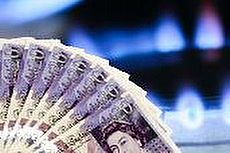 8 December 2017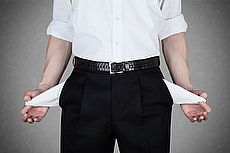 7 December 2017
Follow us or subscribe for FREE updates and special offers