AFTER months of customer complaints, EE finally admits that there is a problem with inflated data, but still claims that no one has been overcharged.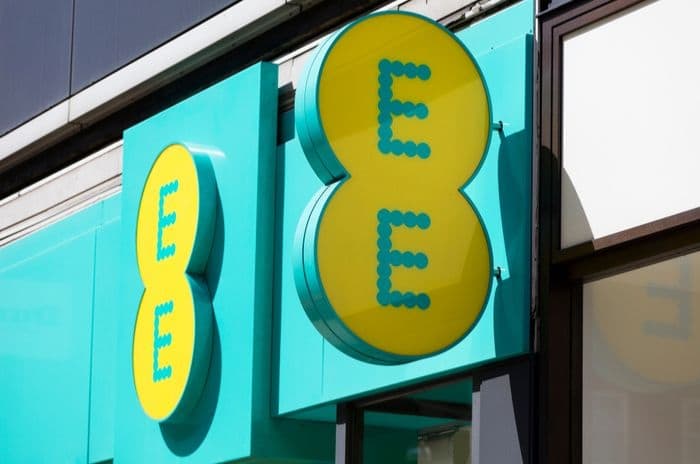 Credit: Ink Drop/Shutterstock.com
Some EE customers have been seeing incorrect data usage statistics on their My EE app and online account for months. So far the network has failed to take any action, instead blaming customers' handsets and encouraging them to upgrade their tariff.
Now, the provider has released a statement on its forum to say that there is problem, but it is a "display error only" and customers needn't panic about being hit with a hefty bill.
However, many are claiming that they have been duped into paying extra for data they didn't even need.
EE accused of stealing data
EE's apology seems to have come as a result of a forum post, where a user complained that after moving from T-Mobile to EE his data usage more than doubled to 5GB a month.
"With regards to EE I was told in store that I roughly use 2.5GB data on T-mobile so 5GB on EE should be plenty!! Now I am having to limit what I do because I am close to hitting the 5GB ceiling." - stevelondon.
This is not the only time that users have reported inflated data usage on EE.
In November 2013, user m0912329 also complained on the forum: "Two weeks later I am over my 500MB limit when my iPhone says I've only used 289MB."
As has paullina__: "According to EE I used up 3GB of data in 10 days! Normally it lasts for 27 days and I did not do anything unusual. I contacted customer services millions of times and now they're saying that my phone is broken."
Frustrated users have also taken to Twitter to get the attention of EE:
Have you been overcharged?
As EE has rightfully pointed out, in this case the inflated data statistics showing on user's online accounts and in the My EE app are only display errors, meaning that no one has been charged for the additional usage.
However, according to EE's forum manager, customers do receive SMS alerts to tell them when they have used 80% of their data allowance.
This, combined with customer services encouraging complainants to upgrade their tariff, has led to a number of users paying for extra data, which wasn't necessary.
As of now, EE hasn't suggested it will be refunding customers for the extra data charges.
EE not the only one
It's only fair to note that EE is not the only UK network to have been accused of inflating or overcharging for data.
At the end of last year, one of Vodafone's customers went to The Telegraph as their bill suggested they suddenly went from using less than their 500MB allowance to 1.5GB every month.
It seems that O2 customers have also been scuppered by faulty data tracking software. MikeC complained on the O2 forum that he had received an unexpected £60 bill for data, despite having an unlimited data allowance.
After speaking to the network, Mike was told that his free data was void as his SIM card was in a different handset - but it wasn't.
And even for EE this latest data usage mishap is not an isolated problem, as the network, which also operates Orange and T-Mobile, previously failed to admit that there was a problem with the Orange Mail app when it was draining customers' data allowances.
It turned out that the app was repeatedly 'dialling' into its Seven server via GPRS, at the cost of 3-15p every time. As such, PAYG customers were seeing their credit balances dwindle at the rate of knots.
What can consumers do?
We contacted the industry watchdog to find out what consumers can do if they are affected by inflated data usage.
An Ofcom spokesperson advised, "We would encourage them to contact EE and follow its formal complaints procedure in the first instance."
However, if customers are still dissatisfied, or the complaint has been ongoing for over eight weeks, there are two Alternative Dispute Resolution (ADR) schemes where they can take the complaint further.
Ofcom requires all mobile networks to be a member of either the Communications and Internet Services Adjudication Scheme (CISAS) or Ombudsman Services (Otelo).
They will look at both the customer's and the provider's argument, and come to a fair decision.
As we reported back in 2011, Ofcom is aware of the bill shock problem and as been working with consumers to assist those affected.