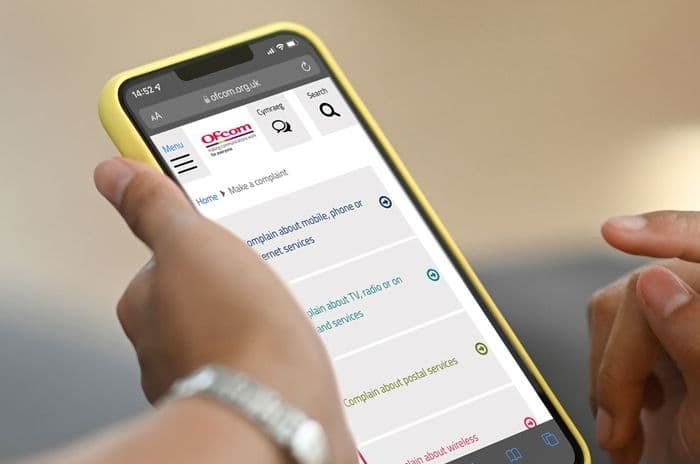 Source: Ofcom
OFCOM have set out to rescue consumers stuck with unexpectedly high broadband and mobile phone bills.
The regulator's research shows that in the 12 months to May 2011, 6% of UK consumers received an unexpectedly high mobile phone bill and we can assume that a good proportion of those high bills are down to data charges.
18% of those hit with a high mobile bill had to cough up over £100 more than they'd expected.
Home broadband bill shock is much less prevalent. According to a Which? members survey just 2% of home broadband users received an unexpectedly high bill in the 12 months to June 2011.
Broadband bill shock: a shockingly short history
In May 2011, Ofcom started looking for those who had been stuck with an unexpectedly high bill to get in touch as they assessed whether it was worth them taking further action on the issue.
The regulator is currently mulling over the results of that consultation. When it releases the new recommendations consumers might get some more clarity on their rights when landed with a shockingly high bill and the responsibilities of providers to prevent bill shock in the first place.
On the other hand, we might see threats from the regulator followed by foot dragging from providers just as we have done throughout the history of bill shock.
Shocks after use abroad
The astronomical cost of using mobile broadband abroad - whether with a USB modem or on a mobile phone - is still a major cause of faint-inducing broadband bills.
Not that it's deterred us: according to a Carphone Warehouse poll, 79% of smartphone users expected to access the internet on mobile phones outside of the UK in the summer of 2011 despite the fact that 62% said they'd received unexpectedly high mobile phone bills after taking trips abroad.
Just 6% of users said that they knew how much their provider charged per MB and 89% said they didn't make any preparation for using their mobile data in a foreign country before going away.
In many cases that's led to some truly shocking bills.
After a two week trip to America, for example, Mr Neil Winton managed to rack up a bill for £550.55 in January 2011 and another one for £238.39 in February.
After taking his case to The Sunday Times and Radio 4's consumer show You And Yours and doing a lot of holding his ground Mr Winton was offered a full refund by his provider, Vodafone.
As our broadband complaints guide shows, however, most aren't so lucky and have to pay up, even after taking their case to the independent communications adjudicator.
European legislation
The huge bills now usually come from outside of Europe, however, since EU regulations forced providers to cap the amount users can spend, at least within its borders.
However, European data charges are still much higher than UK prices, a situation EU politicians are doing their best to fix.
In a speech during the annual conference of European Telecommunications Network Operators Association (ETNO) in September 2010 the Commission's Digital Agenda Commissioner Neelie Kroes said that the difference across borders should decrease to zero.
"A true single market is one where the price differences between voice, SMS and data relate only to the actual cost of providing these different services," she said.
Belgian politician Vincent Van Quickenborne had proposed an outright ban on roaming charges within Europe on 4G networks, as soon as those networks go live.
A Eurobarometer survey, commissioned by the European Commission in early 2010, also found that less than one in five consumers thought European data prices were fair.
Around 48% of European mobile phone users have travelled at least once in the last five years and one in ten admitted to using internet services abroad, according to a survey of 26,500 people in the EU's 27 member states last year.
However, Europe moves slowly and, in the meantime, companies are busying themselves by claiming that there's no need for the legislation as the prices will come into line by themselves.
"We are going to lower our prices by a lot in our operating businesses. It depends a bit on the outcome of consumer tests," said regulatory chief of Telefonica (O2), Robert Mourik speaking to ZDnet UK in April 2011.
We're still waiting for both of them, however.
UK shocks
Having said that, you don't need to leave the country to find tariffs that could give you a not-so-cheap thrill.
Some new PAYG iPad broadband tariffs charge about £40 for less than 1GB, for example.
Meanwhile, home broadband 'bill shock' has become progressively less common over the past few years reflecting an increasing number of unlimited deals and, even where there are download caps, an increasing number of providers that don't charge for extra usage at all.