How to complain about your broadband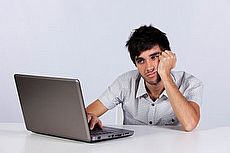 Left in the lurch after poor service from a broadband provider? Here's our guide to making a complaint with impact.
Please note that this guide can only provide some general pointers on common broadband issues.
It does not constitute, nor should it be considered, specific legal advice.
Common broadband complaints
Faulty connection case study
An ISP disconnected their customer when a telephone line (owned by another provider) was upgraded and refused to provide compensation.
One of the telecoms Ombudsmen found that exclusion clauses in the contract were void under the Unfair Contract Terms Act 1977 and the Unfair Terms in Consumer Contracts Regulations 1999. The customer got compensation.
First, let's take a look at some of the most common complaints against broadband providers and how they're commonly resolved.
Faulty connections
A faulty connection or completely dead broadband line must be the single most common broadband complaint.
The sheer complexity of the problem - the fault could be a widespread network problem, in the line, in our household wiring, or result from a fault with the router - makes it tough to diagnose and often the issue is outside of the provider's direct control.
But even if it is, the provider still has a responsibility to provide the service or tell us what course of action they're taking, as well as a realistic time frame for that action to be completed.
Mis-selling
Mis-selling of broadband deals is, unfortunately, not uncommon, particularly when deals are sold door-to-door or over the phone.
Mis-selling case study
A customer was told by a salesperson that a deal offered completely unlimited downloads.
That would have been true if the customer had lived in the broadband provider's main area but he was served by a market A (least competitive) exchange so the deal came with a capped download limit.
After complaining, the customer was able to leave the contract without penalties and had his initial setup fees refunded.
In many cases, however, customers feel that they've been mis-sold even though they've actually been provided with the correct information at every stage of the process. Misunderstanding what we're getting does not equate to mis-selling.
When making this type of complaint, then, customers must be very specific about what they were promised and by whom, and detail how their package doesn't live up to this description.
Mis-selling is common enough that many complaints are successful: in December 2011 for example, Ofcom made an ISP compensate any customer who'd complained about how their package had been sold to them during a set period, and who had wanted to cancel but faced charges.
It's worth noting that customers who feel they've been mis-sold but have only just started their broadband contract - usually within a couple of weeks - may be entitled to cancel under distance selling regulations. If that sounds familiar, check this guide for further information.
Bill shock
Despite the EU's introduction of a roaming data bill cap for mobile broadband users, there are still a sizeable number of complaints made about unexpectedly high bills involving international usage each year.
Bill shock case study
A customer shocked by a bill for £2,975.00 for use of data services on holiday didn't receive any compensation from CISAS after she acknowledged that she had received warnings about the high charges being incurred.
In summer 2016, Ombudsman Services said they received more than 3,600 complaints about disputed charges during the previous year. Like cases of possible mis-selling, failing to understand or take full notice of the information provided to us can invalidate any complaint we have.
A completely successful complaint (i.e. one that wipes out the high bill) in these kinds of case must show that the broadband provider didn't take adequate steps to warn us about the costs of data and/or the charges as they started to mount.
Following the introduction of the €50 roaming data bill cap, providers are now obliged to make it much clearer that if we don't have a specific roaming allowance in place, we'll be liable to incur costs up to that level.
What's often not quite so clear - but it will be mentioned somewhere - is that if we set our own bill caps or buy a roaming add-on, these can override the EU cap, leaving us potentially vulnerable to shock bills and little or no recourse.
In such cases, trying to come to an agreement with our provider in which the bill is reduced is the most common method to try to settle a bill shock complaint.
First steps: how to complain
1. Follow the provider's procedure: following our supplier's complaints procedure gives them the best chance at resolving our issue first time around.
That will probably mean registering a complaint online or by phone first.
If the problem isn't resolved to our satisfaction, we can then move to the provider's official complaints procedure.
Taking the complaint to an Alternative Dispute Resolution (ADR) scheme or to court (see next section) should be approached with extreme caution.
2. Keep records: keeping track of all correspondence, whoever initiates it, will make it a lot easier to communicate the steps that have been taken to resolve the problem so far.
If we think our ISP is dealing with the issue poorly and we suspect that we're going to need to complain about the poor service as well, it's also worth noting down the dates and times of any phone calls to the company.
Once we're using the provider's official complaints procedure, communicating solely through email or letters is often a good idea as it's easier to keep accurate records of our progress.
3. Be reasonable - and expect the same: no one should feel like they need to lawyer up to get their complaint sorted out.
The basic principle is that communications providers have a duty of care towards their customers. That means, for example, taking steps to resolve service issues, providing clear information on billing and responding to complaints in a clear and professional manner.
We should take the same approach ourselves: staying calm, friendly and open to compromise will help resolve most issues.
Taking a complaint further
If we've taken reasonable steps to communicate with our ISP but the problem isn't resolved within eight weeks, or we don't hear from our provider at all, we're entitled to take the issue further with an Alternative Dispute Resolution (ADR) scheme.
By law, all broadband providers must be registered with an ADR scheme. and, in practice, they are registered with one of two: CISAS or Ombudsman Services (Communications).
Here's how the major providers break down:
Communications & Internet Services Adjudication Scheme
(CISAS)
Ombudsman Services: Communications
AAISP, John Lewis Broadband, Plusnet, Virgin Media, Vodafone, Zen
BT, Direct Save Telecom, EE, Fuel Broadband, Gigler, Hyperoptic, Post Office Broadband, SSE Broadband, Sky, TalkTalk, Tentel, Utility Warehouse, Vodafone
The full list of telecoms and media providers, and which ADR covers them, is available from Ofcom.
To indicate to our ISP that we wish to take a complaint further we'll need to request a "letter of deadlock". This should set out the dispute so far and the steps that they've taken to try to resolve the situation.
This letter can be used in dispute resolution, or in court, should the complaint go that far.
Once we have the letter we can use it to make a full submission to the relevant ADR scheme, explaining our point of view and setting out the kind of recompense we feel we are due.
Once we've submitted our case to the ADR scheme, they'll get in touch with our provider to investigate, before coming to an independent conclusion.
Because they assess each case they accept independently, both ADR schemes have the power to request compensation of a greater (or lesser) amount than we ask for; they can seek up to £10,000 in compensation for clients if they feel it's necessary.
Check the scheme rules carefully before making a claim.
Once an ADR provider hands down their judgement we can choose either to accept it or, if we're still not happy, to take the matter to court. It's a good idea to take professional legal advice before making that decision.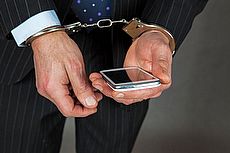 23 November 2017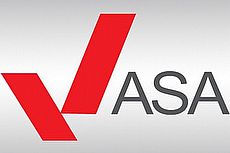 23 November 2017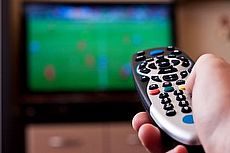 15 November 2017
Follow us or subscribe for FREE updates and special offers