Ofcom figures show that, in 2021, 20% of customers had a reason to complain, whether they did so or not.
The process for making a broadband complaint is straightforward and the first step is to contact our provider directly.
If this doesn't yield satisfactory results, we can escalate the complaint to a designated third-party to resolve the issue.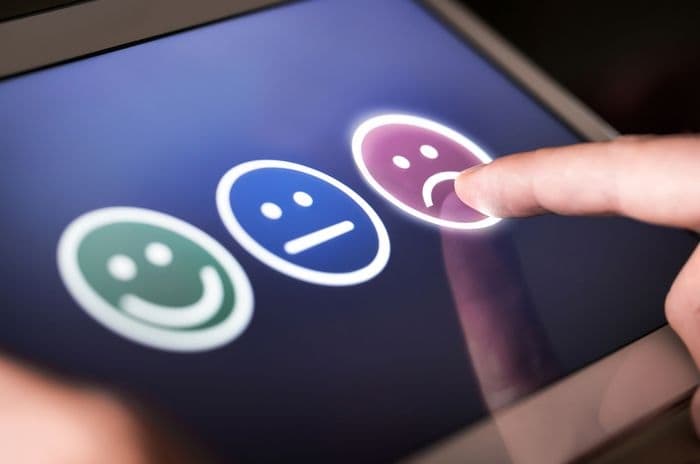 ---
How to complain about broadband
To make a successful complaint about our broadband services, it's crucial we follow the right process.
This will ensure our complaint has the chance to be handled by the provider themselves or, if that doesn't work, we can escalate it.
Here are the steps to making a successful broadband complaint.
1. Follow the provider's procedure
Following a provider's complaints procedure gives them the best chance at resolving the issue first time around.
Broadband providers usually have this procedure somewhere on their website, although it's not always easy to find.
The provider will probably say that complaints should be made online or by phone first.
If the problem isn't resolved, customers can then move to the provider's official complaints procedure.
Taking the complaint to an Alternative Dispute Resolution (ADR) scheme or to court (see next section) should be considered only when 'standard' routes of resolution have failed.
Possible next step: Complaining to the Internet Service Providers Association (ISPA)
ISPA is a trade association - it exists to represent internet providers in the UK. Members of ISPA have to abide by a code of practice, which is refreshingly simple and to the point.
If a customer's complaint:
Hasn't been resolved ten working days after it was received by the provider; and;
the provider is a member of ISPA (TalkTalk, for example, are not); and
the provider is in breach of the ISPA code of practice
then the customer may wish to complain to ISPA.
ISPA's complaints contact form can be found on the IPSA website.
2. Requesting a letter of deadlock
After eight weeks with no resolution, a customer should request a "letter of deadlock" from their provider (if the provider hasn't already sent one).
When requesting a deadlock letter, it's important to be as polite as possible. Include the following:
Any case reference number and the initial date of the complaint
Confirmation that you intend to take the complaint to either Cisas or the Ombudsman Services: Communications (see below)
Explain that if you don't get a response in 14 days then you will escalate the complaint without contacting them again
The letter of deadlock sent by the provider should set out the dispute so far and the steps that the provider has taken to try to resolve the situation. This letter can be used in dispute resolution, or in court, should the complaint go that far.
If the letter of deadlock doesn't arrive in a reasonable time period - 14 days is standard - then the customer can go ahead and contact an ADR body without it.
3. Broadband Alternative Dispute Resolution (ADR)
If a customer has taken reasonable steps to communicate with their broadband provider, but the problem isn't resolved within eight weeks (or they don't hear from the provider at all), they're entitled to take the issue further with an Alternative Dispute Resolution (ADR) scheme.
An ADR scheme is a middleman - an independent body that stands between consumer and provider, deciding the outcome of a dispute when a complaint can't be resolved.
By law, all broadband providers must be registered with an ADR scheme and, in practice, they are registered with one of two: Communications & Internet Services Adjudication Scheme (CISAS) or Ombudsman Services (Communications).
Here's how the major providers break down:
| CISAS | Ombudsman Services: Communications |
| --- | --- |
| Sky | BT |
| TalkTalk | Community Fibre |
| Virgin Media | Direct Save Telecom |
| Vodafone | EE |
| Zen Internet | Gigaclear |
| | Hyperoptic |
| | KCOM |
| | Plusnet (inc. John Lewis Broadband) |
| | SSE |
| | YouFibre |
The full list of telecoms and media providers, and which ADR covers them, is available from Ofcom.
The deadlock letter from the step above can be used to make a full submission to the relevant ADR scheme. The complainant can also put across their point of view and set out the kind of recompense they feel they are due.
Read more about complaining on the CISAS website or the Ombudsman Services website.
ADR ruling
Once the case is submitted to the ADR scheme, they'll get in touch with the provider to investigate, before coming to an independent conclusion.
Because they assess each case they accept independently, both ADR schemes have the power to request compensation of a greater (or lesser) amount than was asked for.
Check the scheme rules carefully before making a claim.
Once an ADR provider hands down their judgement, the complainant can choose either to accept it or, if they're still not happy, to take the matter to court.
4. Taking the complaint to court
Taking independent legal advice is absolutely vital if the dispute escalates to a possible court case.
This is not a step that should be taken lightly. Court cases are stressful, costly and time consuming. When it comes to communications disputes, there is almost always a resolution to be found outside of the courts.
If a consumer problem is taken to court, it will probably be through a making 'small claim'.
The customer and provider will be held to Civil Procedure Rules and the Practice Direction on pre-action conduct, ('action' in this case meaning legal/court-based action) which are designed to make sure cases are dealt with fairly.
Among other things, this means that:
The consumer and the trader genuinely try to settle things before going to court
This includes going to (where possible):
o Trade associations
o The Ombudsman
o Arbitration
The consumer writes a letter to the trader stating their intent, which the trader must acknowledge (this is where a lawyer becomes very useful, but Citizens Advice also have a template)
Both parties let each other see any relevant documents
Parties try and share the cost of expert advice relevant to the case
The type of complaints we're likely to have against our broadband provider and the potential value of compensation mean this step is not going to be relevant to many people.
However, if there has been damage to a property due to an installation or something of that nature, it might be a step a customer deems to be worth taking.
---
Tips on resolving a broadband complaint quickly
There are some core concepts to bear in mind when making a broadband complaint or considering escalating it to a third-party.
Here are three things to remember when considering a complaint.
1. Do research
We should read through all the information we have about a broadband contract before making a complaint.
The nature of the complaint will dictate what we need to pay attention to, but here are some common themes:
Minimum speed guarantees and how long the speed needs to have fallen below this level (and how to prove it)
Whether price rises were written into the contract and whether they applied to all parts of the service including calls etc
Whether the provider is part of the Automatic Compensation Scheme (if this is relevant)
Strengthened consumer rights mean that we're protected from unfair trading, but many of the things we think are unfair will actually be part of the contract we've agreed to.
Ofcom have more information about making a complaint and how customers should approach their broadband provider about specific issues.
2. Keep records
Keeping track of all correspondence, whoever initiates it, will make it a lot easier to communicate the steps that have been taken to resolve the problem so far.
If a provider seems to be dealing with the issue poorly, it's also worth noting down the dates and times of any phone calls to the company - this could come in handy in any future customer service complaints.
Once things have escalated to the provider's official complaints procedure, communicating solely through email or letters is often a good idea as it's easier to keep accurate records of our progress.
3. Be reasonable - and expect the same
Communications providers have a duty of care towards their customers.
That means, for example, taking steps to resolve service issues, providing clear information on billing and responding to complaints in a clear and professional manner.
Customers should take the same approach: staying calm, friendly and open to compromise will help resolve most issues.
Remember that the person on the other end of the phone is not the provider personified - they are another human being trying to have a painless day at work. If they can sort this out, they will.
---
Common broadband complaints
Thanks to Ofcom data, we can see the types of complaints that are most commonly made against UK broadband providers.
The 2021 Comparing Service Quality Report details the three top reasons customers making a complaint about their broadband:
Service issues such as slow connection speeds or intermittent/total loss of service (75%)
Billing, pricing or payment issues (16%)
Dissatisfaction with customer service (12%)
Customer satisfaction with complaints handling varies from provider to provider as we explore in our guide to the best broadband company for customer service, but the reason for complaints across the sector break down into these core issues.
Let's look a little more closely at the different types of complaints customers have.
Service problems
Service issues make up the bulk of broadband complaints and the issues can range from mild to severe.
Common complaints include:
Intermittent connections
No working broadband
Any of these can be highly frustrating for customers, so it's no wonder that they trigger the most complaints.
The sheer complexity of the problem - the fault could be a widespread network problem, in the line, in our household wiring, or result from a fault with the router - makes it tough to diagnose and often the issue is outside of the provider's direct control as we explore in our guide to broadband connection problems.
Whatever the root cause of the service loss, the provider still has a responsibility to provide the service or tell the customer what course of action they're taking, as well as a realistic time frame for that action to be completed.
Repairs and installation delays
The Automatic Compensation Scheme came into effect on 1 April 2019.
Customers with BT, EE, Hyperoptic, John Lewis Broadband, Now, Plusnet, Sky, TalkTalk, Utility Warehouse, Virgin Media, Vodafone and Zen Internet benefit from the Ofcom scheme, which provides compensation for:
Delayed repairs after a loss of service
Missed appointments for repairs or provision
Delays to the start of a new broadband service
The compensation levels have increased slightly since the scheme was introduced to reflect inflation. Here are the current rates:
| Problem | Broadband/landline customers are entitled to compensation if... | Amount of compensation |
| --- | --- | --- |
| Delayed repair following loss of service | Their service has stopped working and is not fully fixed after two working days. | £8.40 for each calendar day that the service is not repaired. |
| Missed appointments | An engineer does not turn up for a scheduled appointment, or it is cancelled with less than 24 hours' notice. | £26.24 per missed appointment |
| Delays with the start of a new service | Their provider promises to start a new service on a particular date but fails to do so. | £5.25 for each calendar day of delay, including the missed start date |
Ofcom data shows that over £27.5m was paid automatically in 2020, totalling around 726,000 payments.
By 2021, this figure had risen to £58.5m, with almost 1.3 million payments made to customers across the three categories above.
The scheme is working to compensation customers for issues with their broadband service, yet most customers would prefer the issues didn't occur at all and their broadband connection operated smoothly.
Billing problems
Unsurprisingly, customers and providers often disagree on the fairness of bills and fees.
Common sources of billing issues include:
Unexpectedly large bills (sometimes due to user error, sometimes due to inaccurate billing)
Backdated bills
Early termination charges (ETC)
Early termination charges hit the headlines in 2018 when EE and Virgin Media faced a combined fine of £13.3m after Ofcom determined they'd been overcharging customers who wanted to leave their contracts early - and that they hadn't been forthcoming enough with their ETC information.
Backdated bills, which sometimes happen due to provider errors, can contain a maximum of four months' charges for broadband usage.
This was demonstrated in September 2019, when hundreds of Plusnet customers were landed with backdated bills following the drawn-out disaster of their billing system switch.
Annual price increases can also be a source of frustration for customers, yet these are generally written into broadband contracts and cannot be avoided.
Customer service issues
Complaints about the customer service process are common, especially if customers feel they have been listened to while making a complaint about another area of their broadband contract.
Ofcom figures show that overall satisfaction complaints handling in 2021 was 50%, meaning that half of all customers weren't satisfied with the way advisers dealt with their complaints. This may have led to further complaints about the customer service itself.
In addition, 63% of customers in 2021 needed to get in touch with their ISP more than once to solve an issue. This could have increased the number of people unhappy with the customer service provided by their supplier.
Mis-selling
Broadband mis-selling isn't as common as it used to be, mainly because more customers are signing up to broadband deals online where the possibility of being mis-sold is lower.
Mis-selling can still be a problem for customers purchasing broadband deals over the phone or from a street stall and it usually means one of two things:
The trader (in this case, the broadband provider) led the consumer to believe they would get a product which the provider knew would not be delivered
The trader left out or obscured/hid key information that the consumer may have needed to make an informed decision
Put simply, if a provider gave inaccurate information or concealed some of the important details, and this led to a customer purchasing a broadband contract, they were in the wrong.
Something to be aware of is that misunderstanding is not the same as mis-selling. We can be sold a package that doesn't meet our needs, but if the package details were explained properly, we have not been mis-sold.
To successfully make a complaint about mis-selling, customers must:
Be clear about what they were promised and by whom
Be able to detail how their broadband package doesn't live up to these expectations
It's worth noting that customers who feel they have been mis-sold their broadband deal but have started their contract within the last 14 days are covered under the Consumer Contracts Regulations and should be able to cancel.
There's more about that in our guide on how to end a broadband contract.
---
Summary: Know the process
If we have an issue with any part of our broadband service, we want it to be fixed as soon as possible.
While this is understandable, it's important to follow the correct procedure and to remain calm while we're putting our point across.
Every broadband provider has a complaints process for us to follow, and we can escalate issues to a third-party service if we're unhappy with the way things have gone.
Here are four things to remember about making a broadband complaint:
We need to raise the issue with a provider directly and give them eight weeks to respond before we can escalate it to CISAS or the Ombudsman Services
Doing our research before making the call and getting our facts in order can help with the complaint
Staying calm and being polite will improve our chances of a positive resolution
Keep track of all conversations and written correspondence with suppliers about an issue
Ultimately, most complaints are going to be resolved through a phone call (or two) to our broadband supplier.
Some customers will be unhappy with the resolution offered and may wish to escalate the complaint to get a better outcome.
As with all consumer complaints, it's important to balance the time it will take to escalate the complaint and gather all the necessary information with how stressful and inconvenient the problem was in the first place.
If the issue caused significant inconvenience such as being without broadband for several weeks, it can be worth pursuing it to get an adequate amount of compensation. For a few days of inconvenience, it might not be worth the hassle - but that's for an individual customer to decide.