It follows the implementation of a new billing system in September 2018 that has caused numerous issues for the budget provider.
Some customers are now receiving backdated bills for the last three months which may coincide with their latest bill.
Any unpaid direct debits from more than three months ago will be written off, and there will be no impact on credit ratings.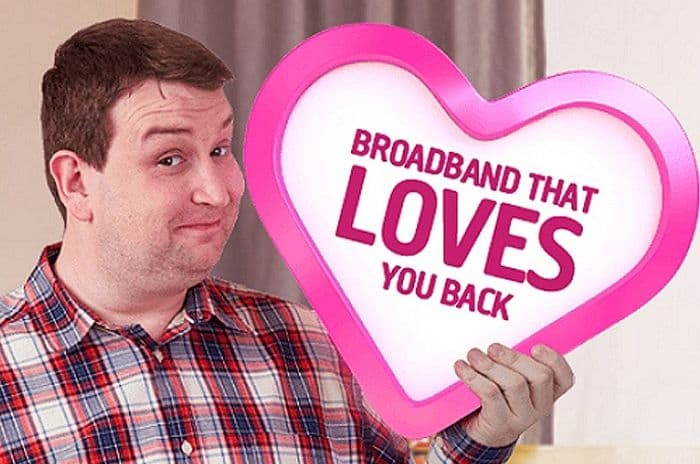 © Plusnet
Billing issues
Due a system problem, Plusnet haven't taken payments from some customers for several months, although the extent of the issue varies from customer to customer.
Backdated bills are being issued to customers for up to three months of payments, meaning they could be hit with large bills all at once.
Plusnet say that affected customers have been contacted and that it's possible to set up a payment plan to avoid a lump sum being taken out of customer accounts.
In addition, no marks will be placed on a customer's credit record for the missed payments as they weren't actually billed.
They also confirmed that any payments that weren't taken dating from more than four months ago, effectively writing off some missed payments for customers.
However, that still means that customers may pay three months of bills at the same time as their latest month's payment.
Under Ofcom's rules, a backdated bill can only include payments for a maximum of four months, so Plusnet are responding with backdated bills just under the legal limit.
Plusnet's woes continues
This is the latest in a series of errors caused by the implementation of Plusnet's new billing system a year ago in September 2018.
They became the most complained about broadband provider in Q4 2018 with 43 complaints per 100,000 customers immediately following the implementation of the system, rising from 21 in the previous quarter's figures.
Existing and former customers received incorrect payment requests and billing notices, plus the customer service team were initially unable to access systems to resolve complaints.
The figures for Q1 2019 were 31 complaints per 100,000 customers, suggesting there were continued issues from the implementation of the new system. 38% of Plusnet's complaints for Q1 were about billing, pricing and charges.
This latest backdating issue is unlikely to do Plusnet any favours with their customers, so we can expect another uptick in complaints later in the year, even if they reduce in Q2 and Q3.
ISPs jostling for customers
At the budget end of the broadband spectrum, customers are faced with similar broadband speeds at similar prices, and so customer service often makes all the difference.
Plusnet were previously deemed to be a good option in comparison to their budget rival TalkTalk, but the recent figures have altered that.
TalkTalk previously held the unenviable title of most complained about provider from Q2 2017 through to Q2 2018. Although they're still one of the most complained about providers, they're planted firmly above Plusnet for now.
Plusnet are one of the broadband providers signed up to Ofcom's Fairness for Customers charter launched during the summer.
This includes a commitment to demonstrate to customers that procedures are in place to ensure customers are treated fairly by their provider.
While Plusnet have acted legally in their backdated billing choices, it's probable that some customers won't feel they've been treated fairly under the circumstances.