With 27 complaints per 100,000 customers, they are well above the industry average of 15.
TalkTalk, BT and Plusnet also generated more complaints than the average, although Sky retained their place as the provider with the least complaints.
This is Vodafone's first appearance on the complaints list, having achieved a stable market share of over 1.5% for the first time.
The Post Office are also new entrants on to the list, coming in below the industry average with 9 complaints per 100,000 customers.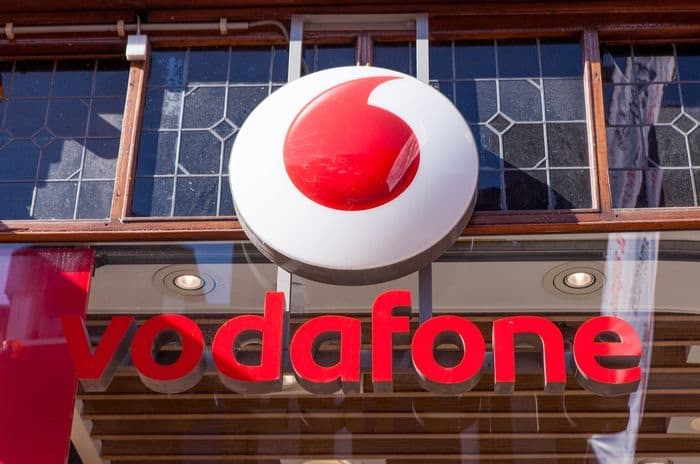 Credit: StockStudio Aerials/Shutterstock.com
Vodafone service difficulties
This is the first opportunity to see how Vodafone's broadband service measures up to its rivals thanks to passing Ofcom's reporting criteria level.
Ofcom highlight switching issues as a main driver of complaints, followed by complaints handling and faults, plus service and provision issues.
These service issues could include coverage problems, broadband speeds and any traffic management strategy implemented by the provider.
Their landline service also generated the most complaints with 19 per 100,000 customers against an industry average of 11.
In our review of Vodafone's broadband offer, we pointed out that it was difficult to assess their customer service as they were too small a provider at that time.
However, we drew attention to the comparatively poor customer service record Vodafone have in the pay monthly mobile market they are better known for.
Complaints about them in that sector reached a dramatic peak of 32 per 100,000 customers in 2015 before steadily reducing since then.
They still remain above the pay monthly industry average, though, with latest figures showing them joint second alongside BT with 8 complaints and ahead of only Virgin Mobile.
In 2016, Vodafone were fined £4.6 million by Ofcom as a result of investigations into complaint handling procedures and mis-selling of pay-as-you-go services.
These poor service figures come amidst Vodafone's attempts to enter the full-fibre broadband market in partnership with CityFibre.
Post Office enters on a high note
As the other new entrant into the complaint tables, the Post Office fares much better than Vodafone.
It the third least complained about provider behind Sky and EE on both broadband and landline services.
This represents an improvement in their landline service as they have dropped from 16 complaints per 100,000 customers down to just 9 in the space of one quarter.
How are other providers doing?
The previous Ofcom complaints table covered Q2 2018 and put TalkTalk firmly in the lead as the most complained about provider.
Their complaint level has marginally dropped from 24 to 23 on broadband services, yet they have increased from 17 to 18 on landline services.
Apart from TalkTalk's small decrease, all other providers have seen complaint levels rise to some degree between Q2 and Q3 2018.
BT jumped from 15 to 22 following a steady decrease in complaints over recent years, while Plusnet's complaints also increased from 16 to 21.
At the other end of the scale, Sky and EE retained their first and second places, albeit by increasing from 4 to 5 complaints and 7 to 8 complaints respectively.
Virgin Media, although still below the industry average increased their complaint levels from 11 to 13 and dropped below the new entrant of the Post Office.