Ofcom fine Vodafone £4.6m as complaints remain high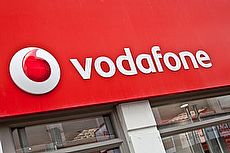 OFCOM have issued Vodafone with a fine of £4.6 million, after it was found that the telecoms operator were guilty of breaking rules on billing and handling customer complaints.
This comes after the regulator dropped an investigation in February into whether Vodafone were inaccurately billing customers, after concluding that the company were managing to "monitor billing issues, when they occur".
However, they kept open two other investigations, one into Vodafone's complaint-handling procedures, and one into the operator's mis-selling of their pay-as-you-go service.
Both of these have been concluded, and the result is that Vodafone have been hit with fines of £925,000 and £3,700,000 respectively.
And while Vodafone have unreservedly apologised for the breaches that led to these fines, they still look set to remain the most-complained-about operator in the UK.
Record complaints
In fact, they've attracted more complaints than any other operator for seven consecutive quarters, with four quarters having passed since Ofcom announced in June 2015 that they would be investigating them for alleged failings in their complaints handling procedures.
In particular, these confirmed failings related to how Vodafone didn't have any procedures in place "that were effective to "ensure" the fair and timely resolution of Complaints".
Added to this, Vodafone also failed to "ensure that customers were told, in writing, of their right to take an unresolved complaint to a third-party resolution scheme after eight weeks".
But what's interesting is that, even though Ofcom themselves stated that these failures occurred "between 1 January 2014 and 5 November 2015", the level of complaints attracted by Vodafone continued to remain high.
In the fourth quarter of 2015, for instance, they had 32 complaints [PDF] for every 100,000 customers, in comparison to the nine of their nearest competitor, Talk Mobile.
In the first quarter of this year - which doesn't overlap at all with the period in question - their rate still stood at 29 complaints [PDF] for every 100,000 customers, once again well-ahead of Talk Mobile's eight.
Improvement
However, while the most recent quarter on record shows that they're still ahead of the pack, it also shows a significant decrease, having reached a slightly less alarming 23.
As Vodafone have stated in response to the fine, they "are determined to put everything right", having made a "£30 million investment this year in customer service and training" and having hired "an additional 1,000 new UK-based call centre personnel".
There are therefore some modest signs that their customer-service situation is improving, especially in light of how they've also dealt with the main source of the problems Ofcom investigated.
Namely, Vodafone began migrating to a new billing system in 2010. Between December 2013 and April 2015, it was found by the regulator that this system had failed to put credit on the phones of 10,452 customers "after they paid to 'top-up' their mobile phone credit".
Fortunately, Vodafone now claim all of their "consumer customer accounts have now been migrated successfully to the new system", so this kind of failure won't happen again.
Still, what's worrying is that they moved to redress the problems surrounding the new system "[o]nly after Ofcom intervened".
And it's because they were late in reacting that Ofcom decided to level the hefty £3.7 million fine.
As such, their apologies and contrition seem less than entirely sincere, not least because their levels of complaints remained comfortably beyond those of their rivals even after Ofcom's investigation had been launched and even after their billing system had been sorted out.
And even though the experience of Three in 2014 suggests they might be shamed into reforming their ways so as to overcome their bad reputation, the persistence of their bad performance suggests otherwise.
Investments?
As an indication that Vodafone have further to go than they'd like the public to think, CEO Vittorio Colao said in May that "We have reduced 75% of complaints" related to the billing system.
Yet if complaints related to the billing issue were down by 75%, then it begs the question as to where the rest are coming from.
For example, in the second quarter of 2016, Vodafone's level of complaints stood at 23 complaints per 100,000, which is still 71% of the 32 the operator recorded in the final quarter of 2015, when the problems apparently ended.
In other words, this means that Vodafone have maintained a high overall level of complaints despite having resolved the issues surrounding their new billing system.
As a result, it doesn't bode especially well for their vow to improve their ways, at least not if the hope is that they'll reduce their complaints down to the level of their nearest rival.
This is particularly the case when there's also some confusion itself as to the £30 million investment they claim to have made this year in order to improve their customer service.
While this claim is made in the public response to Ofcom's fine, there's no other searchable statement on their website or the web itself which announces a specific £30 million investment.
The closest is a £15 million investment that was announced in June, although even here there was some doubt as to whether this wasn't actually referring to a 2014 investment of £1 billion in 150 new shops and 1,400 retail jobs.
In correspondence with Choose, a Vodafone spokesperson attempted to clarify this matter by saying, "we haven't released any further information on the £30 million investment".
This suggests their official response to Ofcom's rulings also doubles as their first ever official announcement of a new investment in customer service.
Yet even though there's no evidence to prove that this announcement is anything but genuine, the lack of additional, corroborating information arguably deprives it of clarity and credibility.
And because of this absence, and because of the possibility that Vodafone haven't invested as much recently in customer service as they claim in their press release, it becomes somewhat doubtful as to whether they'll learn their lesson from Ofcom's fines.
Growth and branding
And if this is the case, it will be because they can afford to neglect their UK customer service. In July, they reported a 2.2% growth in overall revenues for the second quarter of 2016, with a 7.7% rise in the developing markets of the Middle East, Africa and Asia being mostly responsible for the surge.
This exceeded the expectations of analysts and traders, showing how Vodafone's non-UK operations may save them from having to invest too much in their UK customer service.
Yet this is also suggested by the fact that they added 26,000 new British customers in the first quarter of the year and reduced customer churn - a measure of cancelled subscriptions - from 18.9% to 15.5%.
Part of the reason why they can add customers and lower churn despite their continued domination of the complaints leaderboard is the strength of their brand. According to Brand Finance's "Global 500" [PDF] of the world's most valuable brands (as opposed to the most valuable companies by market or asset value), Vodafone is the 30th most valuable brand in the world, with a valuation of $27.7 billion and a rating of AA+ (the maximum is AAA+).
This puts them massively ahead of other UK mobile operators, with nearest rival BT (owners of EE) at number 60 with a valuation of $16.1 billion (and then O2 at 151).
What's impressive is that, partly via an advertising budget of around £600 million a year, they maintained this position while attracting so many complaints. This indicates that they don't have to work too hard on reforming their customer service to continue maintaining it.
Indeed, all they have to do is apologise, make some uncorroborated statements about investing in customer service, and wait for the news of the fine to blow over.
This is why, even though they'll most likely continue decreasing their complaints from its towering high, it would be naive to think that their fine will stop them from being the most-complained-about mobile operator anytime soon.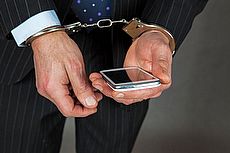 23 November 2017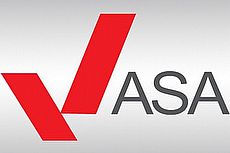 23 November 2017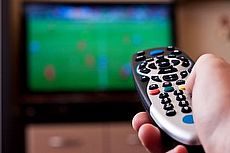 15 November 2017
Follow us or subscribe for FREE updates and special offers