Vodafone hike prices weeks after 'fixed means fixed' promise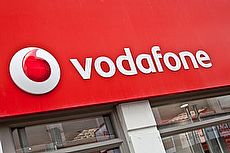 VODAFONE have announced that out of bundle call charges will increase from the end of June.
The announcement comes just weeks after the network assured customers that their contract prices wouldn't change. "Fixed means fixed," Mark Howe, Vodafone's Head Of Commercial Marketing said.
That promise remains intact: customers who stay within their contract allowance won't see any changes.
But that's not much use to Vodafone customers who do make calls, send texts or use data outside of their allowance.
Some will see their monthly costs rise by more than 10%, Vodafone estimate.
How will prices go up?
Here's how out of allowance call charges will increase.
| | Current cost | Cost from June 28th |
| --- | --- | --- |
| Standard UK calls to landlines and mobiles | 40p/min | 45p/min |
| 0800, 0845, 0870 calls | 14p/min | 20.4p/min |
| 118 500, 118 404, 118 247 and 118 212 calls | £2.25 - £3.75/min | £5/min |
| Text message | 15p | 18p |
| Long text message | 16p | 18p |
| Picture message | 37p | 40p |
| UK data | 250MB: £6 | 250MB: £6.50 |
So let's say a Vodafone customer uses an extra 250MB of data, sends an extra 10 text messages and spends an extra 15 mins on the phone, outside of allowance.
Now they'd pay £13.50; after June 28th, they'd pay £15.05. That's a price hike of about 11%.
Vodafone have written to customers whose monthly bill will rise by more than 10% as a result of these changes, advising them that they can choose to leave without penalty if they want to.
But most Vodafone customers don't regularly use a lot of out of contract services.
For them, the unexpected cost of, say, making an 0800 call just got a lot higher.
According to a YouGov poll commissioned by Three, earlier this year, the average mobile user spends £60.19 a year making calls to 0800, 0845 and 0870 numbers.
But charges abroad go down
On the other hand, Vodafone are reducing the cost of making roaming within the EU.
From July 1st Vodafone customers in most European countries won't be able to rack up a bill of more than £41.29, down from £42.50 now.
Charges for calls and texts within the EU will also decrease from the start of July.
Current cost
Cost from July 1st
Call to another country
Making: 24.5p
Receiving: 7.1p
Making: 18.7p
Receiving: 4.9p
Text message
8.1p
5.8p
On Vodafone, as with other networks, using pre paid bundles is still the cheapest way to use a mobile abroad, especially for mobile data, but these changes are still welcome.
All mobile charges within the EU have decreased over the past few years, leading to a huge increase in roaming according to EU statistics released earlier this year.
EU roaming charges are set to be abolished altogether in the next few years.
Bad publicity
Vodafone's price hike is bad publicity, coming so soon after the network pledged to keep prices the same.
Vodafone's 'price promise' compared the network favourably to O2 and EE. Both networks plan to increase their customers' core contract prices every year in line with inflation.
This year that meant a 2.7% price increase for new O2 customers, for example.
Vodafone said increases in line with inflation were unfair. "[These RPI increases] mean there's an element of the unpredictable at play when it comes to your monthly outgoings," Vodafone said.
A few weeks later, Vodafone customers are facing increases far more unpredictable, and often more costly, than a rise in line with inflation.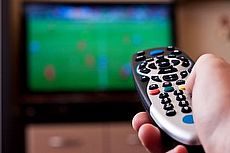 15 November 2017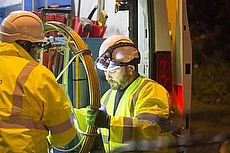 10 November 2017
9 November 2017
Follow us or subscribe for FREE updates and special offers