MOBILE network Three faces a £250,000 fine from industry regulator Ofcom after it was found to have handled customer complaints improperly.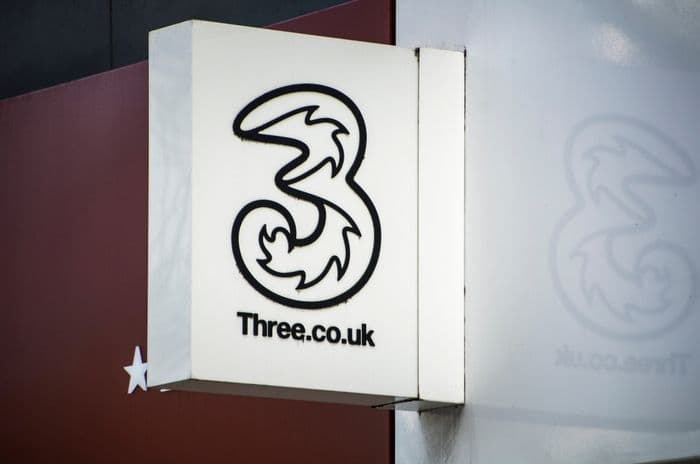 Credit: William Barton/Shutterstock.com
The investigation was part of Ofcom's monitoring and enforcement programme, designed to crack down on providers that don't handle complaints in a fair and timely manner.
The watchdog found that Three's handling of customer complaints in 2013 was severely lacking as it failed to comply with its Approved Code of Practice.
Some complaints were closed before the problem was resolved, while others were never even logged as official complaints, meaning that the network didn't follow its formal complaints process.
The industry regulator also said that the network didn't make its customers aware of their right to go to an ombudsman, known as alternative dispute resolution (ADR), which refers the complaints to an independent body.
All telecoms providers are also required to provide information about escalating complaints to ADR on paper bills sent to customers, something which Three failed to do.
Steps taken
Following the investigation, Ofcom says that Three did take the necessary steps to ensure it is now compliant with the rules.
The network says it worked closely with the regulator to address the issues raised, and contacted all customers that might have been affected by its poor complaints handling.
Three's swift action and cooperation is one of the reasons it has been let off relatively lightly with a £250,000 fine.
While the actual handling of complaints was criticised by Ofcom, Three's customer service staff did impress the watchdog.
Thanks to the extremely high standards of customer service, the provider managed to avoid any major negative impact on its customers.
Claudio Pollack, Ofcom's Consumer and Content Group Director, said that the fine "reflects that the harm to consumers in this case was limited."
Leaps and bounds
The Ofcom fine relates to Three's handling of complaints in early 2013. Since then it has come on leaps and bounds and is now one of the least complained about UK mobile networks.
We reported on the latest Ofcom complaints data in June.
Just one in every 25,000 customers made a complaint, allowing the network to take the low complaints top spot from O2.
A spokesperson for Three said: "Ofcom's own figures, collected over the past three years, reflect a huge shift: we have become the least complained about mobile operator in the UK in 2014."
On balance, in comparison
While Three is now one of the least complained about mobile carriers, the UK's largest network, EE is the most complained about according to the Ofcom data.
One in every 9,000 customers (including those with Orange and T-Mobile) made a complaint in the first quarter of 2014. While this is still high, it is an improvement and the number of complaints are expected to continue declining as the company comes to the end of its merging process.
However, Ofcom still believes there is work to be done. In February it announced a similar investigation into EE as the one resulting in Three's £250,000 fine.
The regulator will look at whether there are reasonable grounds to suggest that EE has also failed to comply with its Approved Code of Practice.
EE and Three may not be the best at handling complaints, but according to the latest Rootmetrics report, they're offering a better service than O2 and Vodafone.
EE topped the 'overall performance' table again, with a score of 88.1; Three followed closely behind with 84.3, while Vodafone and O2 were unable to get out of the 70s.
Three also did well in terms of reliability, coming joint first with EE, and was in second place for both mobile internet and text performance.