Ofcom drop one of three Vodafone cases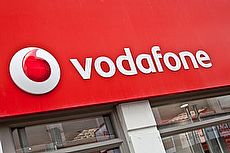 OFCOM have dropped one of the three investigations into Vodafone that they've been carrying out, looking into whether the operator has been inaccurately billing customers.
The regulator say that Vodafone have taken action to "monitor billing issues, when they occur" and seem able to fix any problems "in a timely manner, including taking appropriate remedial action".
Ofcom concluded that despite much noise being made about inexplicable charges and account anomalies, "based on our assessment of the number of customers affected", there hasn't been much harm done.
However, they're still looking into Vodafone's complaint handling procedures, and issues surrounding sales of their pay as you go service.
Complaints about complaints
Vodafone are in the unfortunate position of having been the subject of more complaints to Ofcom than any other provider four times in a row.
The most recent statistics from the regulator show that the equivalent of 20 in every 100,000 Vodafone customers complained to the regulator.
Most complaints relate to billing, pricing and charges (37%), though almost a third (28%) were complaints about how the complaints themselves are handled.
Ofcom are looking into whether Vodafone's complaints handling procedures are "transparent, accessible, effective" and whether they tell customers clearly about their right to take their issue to an alternative dispute resolution service.
If judged lacking, Vodafone will likely face a fine - just like Three did in 2014 when the regulator charged them £250,000 for improperly handling customer complaints.
Three escaped a bigger fine by immediately acting on the investigation's findings; notably, they contacted all customers that might have been affected by their poor complaints handling.
More recently, EE were fined £1 million for breaching Ofcom's rules on handling complaints, having been found to have routinely failed to give customers correct information about the complaints process.
Customers were given inaccurate or inadequate information about their right to take their issues to an independent body, and their right to request a letter of deadlock.
EE have since implemented two drives to improve their customer service, one focusing on their mobile customers, the other on broadband service.
But a surge of complaints about inaccurate bills suggests they may still be having issues with their billing procedures.
Last month, Ofcom launched a new investigation into the operator after customers complained that EE had charged them US roaming rates when calling customer services from Europe.
EE have admitted that they "applied the wrong price to calls to customer service from customers roaming inside the EU", and a spokesperson said they were "in the process of refunding the remaining customers who were incorrectly charged".
Monitoring billing
Billing issues seem to be a recurring theme among network operators, to the extent that Ofcom have been running an industry wide monitoring and enforcement programme looking into metering and billing.
The programme is intended to make sure that all network operators comply with the Metering and Billing Direction of 2014 - which requires them to gain third party approval that their metering and billing systems are accurate.
It's due to finish next month, but several separate investigations have been launched as a result of its work.
That brings us back to Vodafone, and Ofcom's continuing inquiry into whether the company have violated rules regarding billing and provision of services.
The case was opened just a day after Ofcom began looking into Vodafone's pay monthly billing practices, based on evidence provided to the regulator by Vodafone themselves.
The investigation is looking into Vodafone's alleged sale of pay as you go services to a group of customers who were not subsequently provided with anything.
Ofcom are expected to reach decisions on both this case and the investigation into their complaints procedures later this year.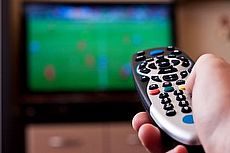 15 November 2017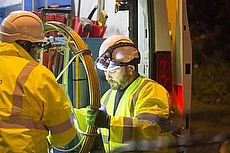 10 November 2017
9 November 2017
Follow us or subscribe for FREE updates and special offers