TalkTalk will have to pay a £750,000 fine after a long Ofcom investigation found them "ultimately responsible" for silent calls made in early 2011.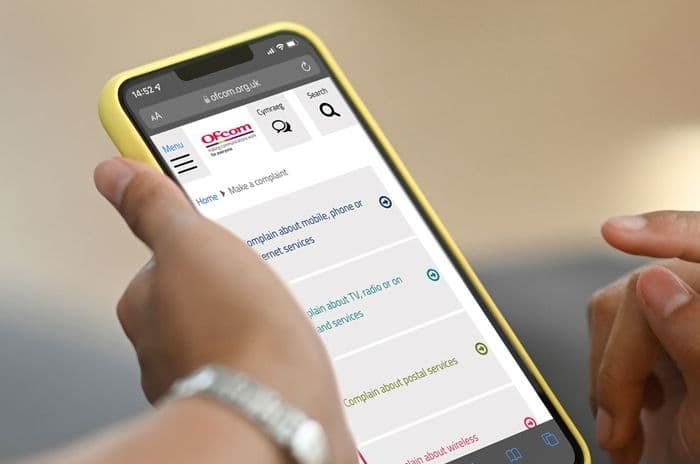 Source: Ofcom
The dispute appeared to have been informally settled in November 2011 when TalkTalk argued that they should not be held financially responsible since the illegal calls were made by two outside providers.
Clearly, however, that argument has since been ground down by Ofcom's slow moving justice wheels.
"Companies must abide by the law and Ofcom's policies. If they fail to do so then Ofcom will take firm action," Ofcom's Consumer Group Director, Claudio Pollack, said this week.
TalkTalk have had a rough few years: a disastrous takeover of Italian ISP Tiscali in 2009 landed them with a £3 million Ofcom fine and just a month before the silent calls saga started another Ofcom investigation slammed the ISP for other "dishonest, misleading" sales techniques.
What have TalkTalk been up to?
Silent calls
In October 2011, Ofcom said it had reason to believe that TalkTalk had engaged in the prohibited practice of making silent sales calls.
In February and March 2011, the regulator said, consumers were plagued with dead end calls or met with a dial tone, the result of automatic dialling machines which try to connect calls when there's no call centre agent available.
Ofcom rules state that abandoned call rates must not exceed 3% of live calls over a 24 hour period.
In TalkTalk's case, that limit was exceeded on 20 separate occasions at one outsourced call centre and on another 20 separate occasions at two other call centres.
About 9,000 silent and abandoned calls were made to consumers in all.
After its initial investigation, the regulator threatened to levy a fine of up to £2 million but, in November 2011, seemed to accept TalkTalk's explanation that companies they no longer worked with - a South African firm and a UK based sales company - were to blame and that any financial penalty would have to be recovered from them.
That defence clearly failed, however, and TalkTalk themselves will have to pay the £750k, an amount that must be paid in 30 days and will go straight to the Treasury.
Carphone Warehouse were fined £35,000 in 2007 for silent calls but since then UK broadband providers have kept a lid on the practice.
Other sectors haven't been so virtuous. In the past twelve months Homeserve and npower were also handed big fines from the regulator for silent calls.
"Dishonest, misleading" sales
Moreover, just a month before Ofcom's investigation into silent calls started, another investigation concluded.
Following a number of serious complaints from consumers who'd had run-ins with the provider, Ofcom started looking into TalkTalk's sales team in November 2010.
In March 2011, the regulator concluded that the provider was engaged in "dishonest, misleading or deceptive conduct".
Ofcom's report uncovered a number of areas of concern chief among them 'slamming' - that is, changing customers over to TalkTalk's home phone service without their permission.
TalkTalk broadband products are only available along with the provider's own home phone service.
Given that Ofcom also make references in their report to the fact that sales staff were poorly explaining the terms of broadband deals, it doesn't take Sherlock Holmes to work out what's been going on.
Many customers also reported being misled about the 14-day cooling off period or having their contract reinstated after cancelling.
"We're working with Ofcom to provide the information they require before their deadline," TalkTalk said at the time.
"We take our responsibilities in this area extremely seriously."
Being responsible must have worked. The case was closed formally in September 2011 and no fine was issued.
Making TalkTalk make amends
A three quarters of a million pound fine should go some way towards encouraging providers to keep a closer eye on their sales teams.
In their 2011 report Ofcom also strongly recommended that TalkTalk begin to compensate those that were mis-sold TalkTalk packages.
It was a more specific, and fairer, set of recommendations than we've ever seen before.
In essence Ofcom wanted TalkTalk to allow any customer with a complaint about how their product was sold to cancel without paying any fees and for Ofcom to compensate them for any fees they have to incur for returning to their previous provider.
Even in cases where, after some difficulty, TalkTalk customers have managed to cancel, TalkTalk should offer compensation for any fees they were charged by other providers for returning.
When you look at the fine that we're seeing today, then, it's perhaps worth noting that TalkTalk will have had to stump up even more cash over the past few years to undo the immediate damage of their poor sales techniques.
In general, however, TalkTalk's attitude to consumer complaints - that it's a large company and the problems largely can't be helped - is well documented.
It's exactly the same route they took at first, for example, in the wake of customer billing complaints following their Tiscali takeover.
See our broadband customer service guide for more general information on TalkTalk's performance in this area.
UPDATE NOTE: this article was originally written in November 2011. It was updated in April 2012 to incorporate news of Ofcom's fine.