IN 2009 Carphone Warehouse took over troubled ISP Tiscali, planning to incorporate the business into their huge TalkTalk brand.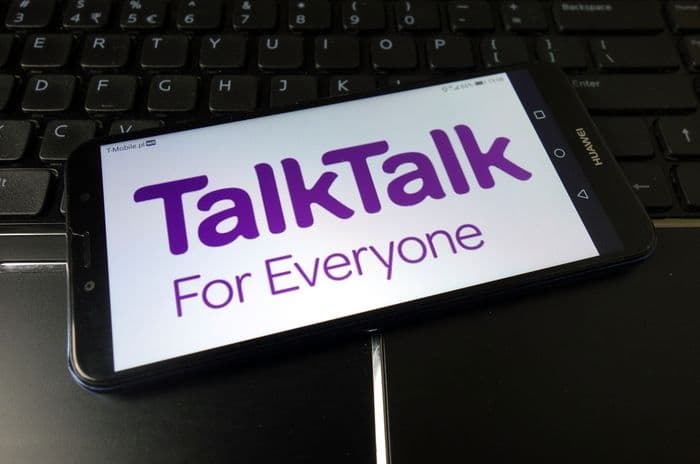 Credit: Piotr Swat/Shutterstock.com
Within a few months, though, customers and former customers were starting to complain. Bills were being sent out incorrectly and households pursued for cash they didn't owe, in some cases even by independent debt collection companies.
What went wrong? And why did it take so long to fix?
What happened: in brief
When TalkTalk took over Tiscali they landed themselves with a big job: not only did they have to integrate Tiscali's customer database into their own, they had to incorporate the databases of Pipex and Nildram, two smaller ISPs that Tiscali had taken over a few months before.
It's fair to say that the big job wasn't completed well and TalkTalk's customer database became filled with incomplete or incorrect records.
On the basis of those records TalkTalk wrongly billed many current and former customers but, much worse, the provider proved remarkably slow to admit that it had made mistakes and even slower to offer those affected help or compensation for their losses.
So slow were they, in fact, that regulator Ofcom eventually had to order the ISP to pay £2.5m in compensation and, a few months later, levy a £3m fine.
What happened: in full
Tiscali's debt
In 2008 Tiscali had 1.8 million UK broadband subscribers across its various brands.
Internationally, though, the company was haemorrhaging money: despite selling around 10 failed telecoms companies across Europe it had a 500 million Euro debt and another 100 million Euros owed to UK minority shareholders.
To at least partially pay the debt, the UK business had to be sold.
In March 2009, however, Tiscali still hadn't found a buyer.
Deals with Sky, BT and O2 fell through after negotiations over price stalled.
At that point, the ISP's bank suspended loan repayments and agreed to help the troubled broadband provider restructure its finances and Renato Soru, who founded Tiscali and resigned as chairman and chief executive in 2004 to become governor of the island of Sardinia, was signed back in as a member of the board.
Those measures, among others, prompted movement in the UK negotiations: in May 2009 Carphone Warehouse bought the company's UK assets for £236m.
As a result of the deal Carphone became the UK's largest home broadband provider: 4.25m subscribers.
Tiscali customers move to TalkTalk
Consumers first saw evidence of the change upstairs in late 2009 when Carphone Warehouse's TalkTalk brand started sending letters to Tiscali customers on 'broadband only' package.
To the anger of many, the letters explained that customers wishing to continue their service had to either take TalkTalk's broadband and phone bundle or start paying an extra £5 a month.
Many former Tiscali customers faced paying £19.99 a month - an extra £60 a year - to remain on their current deal.
Other providers attempted to capitalise on the publicity surrounding the switch by offering specific deals for those who used to be Tiscali customers.
Plusnet offered free connection, a free wireless router and 3 months free broadband to Tiscali refugees (see their current deals here).
Likewise, BT bought out an a special £9.99 deal for those leaving Tiscali.
First Ofcom warning
However, increased prices would turn out to be least of TalkTalk's PR worries.
In November 2010, TalkTalk were warned by Ofcom that they'd face a massive financial penalty if they didn't stop charging customers for non-existent broadband and phone services.
The regulator issued the legally binding notification after receiving over 1,000 complaints from customers billed for hundreds of pounds worth of services which they had previously cancelled.
Former TalkTalk and Tiscali customers had faced demands for payment from debt collection agencies and black marks on their credit reports.
In one case, a customer cancelled his broadband service with Tiscali in 2008 yet continued to be billed for two years and received demands from a debt collection agency for payment of £353.99.
TalkTalk were given a month to take action to address a range of issues including. Specifically Ofcom asked them to:
Refund all consumers billed for cancelled services
Stop debt collection action, withdraw legal proceedings against consumers and pay any costs
Take necessary steps to repair credit ratings of affected consumers
The ruling also stated that TalkTalk should establish a specialist team to deal with complaints about bills for services not provided.
"Our investigation into TalkTalk and Tiscali UK found that they had billed customers for cancelled services," said Claudia Pollack, Ofcom's director of Consumer Affairs.
"This is unacceptable which is why we have ordered them to clean up their act or face the consequences."
When it was an independent broadband provider, Tiscali often faced criticism from customers for its billing errors which one broadband analyst described as "legendary".
TalkTalk blamed the problems on, "an error on a legacy billing system"; in other words: its not our fault, blame Tiscali.
A deadline missed
TalkTalk rounded off 2010 by risking a £150m fine from Ofcom for missing the 2 December deadline to submit evidence that it had made the significant changes to its billing system and complaints handling procedures detailed above.
That fine was never levied, however. Instead, the regulator gave TalkTalk more time.
Wooden spoons
Around two years after the Tiscali takeover, public annoyance at TalkTalk had gone mainstream.
In January 2011, for example, the provider won the Daily Mail's wooden spoon for the UK's worst customer service today beating off formidable competition from Santander and tax bunglers HMRC.
Yes, Daily Mail readers hated TalkTalk more than taxes.
The broadband provider got 28% of the votes as well as many choice comments from Mail readers.
One family told the newspaper that they'd been left without phone or broadband for two months.
After weeks of frustrating phone calls, "eventually we got it sorted out, but they still billed us for the two months. We never received a refund, apology or notification when the problem was finally fixed."
I absolutely recognise that we have not provided a good service to some of our customers this year, for which I apologise," Dido Harding, chief executive of TalkTalk said in response to the survey, one of many that year as our review into broadband customer service recounts in more detail.
£2.5m in compensation
Better than an apology for most, though, was Ofcom's announcement that it would force TalkTalk to give its duped customers £2.5m in compensation.
The provider's 62,000 incorrectly billed customers and former customers should receive refunds and 'goodwill' payments, the regulator said.
Amazingly, Ofcom were still receiving some complaints at that point and warned that further action could include a big fine for the company.
In a statement, Ofcom pointedly made reference to its ability to issue fines "under the law as it currently stands".
Under the law as it currently stands, Ofcom cannot issue fines to companies when they have shown that they have taken significant steps to remedy the problem.
At the time, however, a Government consultation on that subject which was expected give Ofcom greater powers to issue financial penalties was imminent. In which case, the regulator clearly implied, TalkTalk would be first against the wall.
£3m Ofcom fine
As indeed proved to be the case.
In August 2011 Ofcom order TalkTalk to pay a £3 million penalty following an investigation which showed that they still hadn't stopped incorrectly billing consumers.
Despite repeated warnings from the regulator, 3,000 consumers were still billed incorrectly between 2 December 2010 and 4 March 2011.
2 December, you may recall, was the deadline the regulator set for TalkTalk to sort out its billing mess once and for all. That worked then.
But despite the fact that TalkTalk took its sweet time sorting out its persistent billing problems the regulator is evidently convinced that the company was helpful enough for them to knock some cash off the fine.
The regulator said that it was issuing a, "lower penalty than [TalkTalk] might otherwise have been given, had they not taken steps towards complying with the rules and taken action to remedy the harm they caused to consumers."
Given that Ofcom has the power to fine providers 10% of their operating profit and that TalkTalk's pre-tax profit for the year to 31 March 2011 totalled £57m, that's a nice little discount.
What next for TalkTalk?
In November 2011 TalkTalk reported a 20% increase in profits in the six months to October, despite losing more than 100,000 customers and some revenue.
The broadband giant made £844 million in revenue in that period, down from £887m in the same period last year.
Yet, over the same period of time, they turned a £126m profit, up from £104m, primarily because they were able to switch thousands of customers to their LLU network, significantly reducing running costs.
Despite billing customers incorrectly, topping complaint tables, suffering a huge decrease in customer numbers and having to answer to Ofcom on charges of misleading sales practices, then, TalkTalk would most likely balk at the question 'what's next?' They're on the up and up.
Boss Dido Harding has said that she believes that once the "lag" between improvements in customer service and the company's operations has diminished, even revenues will start to increase once again.
Find out more about TalkTalk in our full review on how they're currently performing including comments from new and existing customers.