Customers looking to save on their mobile bills every month can shop around for better deals or prepare to compromise and get last year's flagship handset at a discount.
It's also important to know which SIM only tariffs are available for customers and how to easily switch mobile networks.
Finally, watch out for common pitfalls like in-app purchases and premium phone numbers.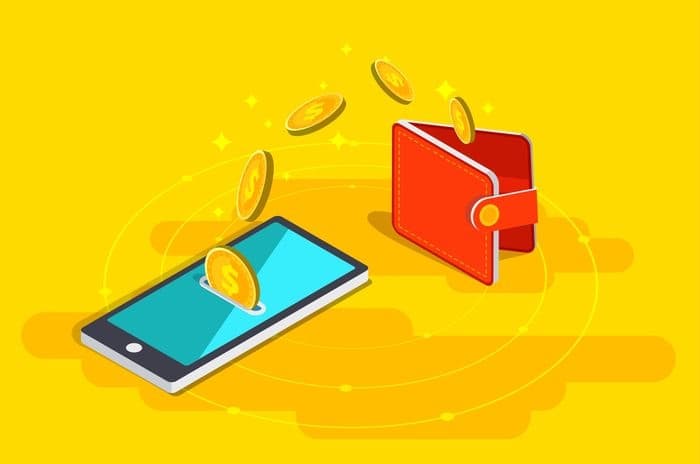 1. Shop around for good deals
It's easier than ever to check whether a mobile phone or data plan is cheaper with another supplier - the Choose mobile phone deal checker allows comparison between various UK mobile networks.
Sometimes special offers with one network can net customers the handset they're looking for at a discount price, so remember to use the sort function and check what special offers are currently available.
While manufacturers have contracts with specific networks for some phones, many handsets are available across multiple networks, giving customers a wide range of choices.
Plus, seeing exactly what's on offer elsewhere can help if we decide to haggle with our current mobile network. It doesn't necessarily mean we'll get a better deal but knowing that we can get a specific phone at a lower price (and telling our existing provider we're willing to switch) could make a difference.
2. Switch to SIM only
SIM only deals are the cheapest way to get data, minutes and texts every month.
Whether we're looking for the cheapest SIM only deals or unlimited data SIM only deals, there are plenty on offer - and even more mobile networks to choose from than if we were simply looking at handset deals.
The length of SIM only contracts can be as short as 30 days, meaning we've got flexibility to switch our tariff if it's not working for us or easily transfer to a different network without incurring cancellation fees.
One of the downsides of SIM only deals, however, is that customers need to have an adequate smartphone already to take advantage of them or be prepared to buy a handset outright.
If we can afford to do that, it's certainly cheaper in the long run.
Research from Ofcom published in July 2021 found customers paid the equivalent of 23% APR for taking a combined handset and airtime contract from a network rather than taking the handset and tariff separately.
The reality for many is that they can't afford the type of smartphone they want outright. If refurbished phones aren't appropriate either then it might be time to look a little more closely at our smartphone needs.
3. Choose the right smartphone
Networks and manufacturers are keen for us to buy their latest top handsets, so we're inundated with adverts for new devices, but those aren't the only ones available.
If we're considering a flagship range like the Apple iPhone or the Samsung Galaxy S, why not look at last year's flagships instead? Some of these remain on the market well after the latest device is released and they drop down in price too, making them more affordable.
Alternatively, take a look at the specs of mid-range handsets to understand exactly what their strengths are and whether they would be sufficient.
It might not be the same as having the latest Samsung Galaxy S device in your hands, but the A range of Galaxy devices might be a great option for those on a tighter budget.
It's also worth looking beyond the big names.
Samsung and Apple may be the biggest names in smartphones, but Oppo, OnePlus and Xiaomi are just three manufacturers offering different options.
Bear that in mind when comparing mobile phone deals across UK networks.
4. Understand your data needs
If there is a handset we particularly want, one way of bringing costs down is to be realistic about our data needs.
Networks are keen to entice customers onto high data plans, routinely offering unlimited data and 100GB+ special offers to encourage customers to sign up.
Something we also see are networks offering cut-price data for a few months (sometimes up to six) then hiking the prices. These introductory offers can be good value, but they can lead customers to take far more data than they actually need.
One of the best ways to understand how much data we might need is to look at what we're using now. Apps from mobile networks or monthly statements show how much data we use each month and that's a good way of starting to understand your data usage.
Remember, though, that we're all using more data as the years go by and, if we're on a 5G plan, we might be tempted to use even more of it.
Be realistic about what data you're using today and how much you might use by the end of your contract. However, don't necessarily think that unlimited is the only option and be prepared to look beyond the big four mobile networks.
5. Don't be afraid to switch networks
Switching mobile networks became easier in 2019 when Ofcom launched their text-to-switch service. Instead of having to call our mobile networks to say we want to leave, now all we have to do is send a simple text message.
This means switching to another network is more straightforward than it used to be, so we can move between networks at the end of our contract without the hassle of needing to contact them directly.
For a customer happy with their handset but looking to change to a SIM only tariff, this makes it easier to move once their contract's finished and find a cheaper SIM only deal than might be available with their current network.
Look at our reviews of giffgaff and iD Mobile to see what deals these mobile virtual network operators (MVNOs) have on offer.
6. Check whether extras are needed
Some mobile networks now offer an array of extra services alongside their phone plans, sometimes as a free perk for a few months but often for an extra monthly fee.
For example, EE introduced Smart Plans in 2019, allowing customers to choose a benefit for the length of their contract. They followed this up with a Full Works plan for Apple iPhone customers in 2020.
Yet, while it can be tempting to see these plans and think they'll save us money, it's worth checking if the service is available more cheaply elsewhere or whether we're really going to use it.
For every customer who gets daily use of their Apple Music subscription, for instance, there are plenty who have a subscription to Apple TV+ and never use it.
Going for a basic plan and purchasing extras separately could save plenty of money over the length of a contract.
7. Choose the right payment method
Choosing between a pay monthly contract or a pay as you go (PAYG) deal can make a difference in how much we pay for our mobile deal.
Many mobile networks now offer 1-month rolling pay monthly plans on their SIM only deals. These can be a better option than PAYG because the allowances are more generous, but PAYG might be the only option for customers who don't like recurring payments.
If a customer doesn't have money in their PAYG account when it comes time to top up for another month, the transaction simply won't happen.
We wouldn't advise any customer who isn't comfortable with taking a pay monthly deal to do so, but it's worth bearing in mind PAYG may cost you more in the long run.
8. Be Mindful of In-App Purchases
Nowadays a phone can do much more than just take calls and texts - they are multimedia devices offering a wide range of benefits. But all these functions come with their own problems and one that many people fall victim to is in-app purchases.
In-app purchases don't affect your phone bill in the same way that using too much data does, but they can certainly make using your phone expensive. In-app purchases are usually featured in free-to-play games and they can work in a variety of ways, but the end result is the same: you'll get charged for using them.
The issue with in-app purchases is that because they are commonly featured in games, they can be accidentally purchased with just the push of a few buttons. For example, if you give your phone to a child to play with then make sure you are mindful of in-app purchases and consider disabling them. This can be done within settings for individual apps or on the entire app account.
9. Set a spending cap
Mobile networks allow customers to limit their out-of-allowance costs by implementing a spending cap. This could be as low as zero if a customer doesn't want to spend more than their monthly payment amount.
This means that we can't use more data than is included in our plan or get caught with roaming or MMS.
We'd highly recommend mobile customers consider setting a spending cap on their account, whether they're actively trying to keep bills down or just want to see what extra costs they might be incurring.
10. Avoid expensive phone numbers
While the modern smartphone can certainly do a lot nowadays, a prime purpose is still to phone people. But that doesn't mean every number you call is equal. In fact, calling certain numbers can cost you a lot more money.
Below are some numbers to be aware of - if the phone number starts with any of these digits it will usually be more expensive to dial.
Sometimes calling these numbers will be unavoidable, but it's still important to know when you're incurring extra costs.
---
Summary
How easily we can save money on a mobile phone bill partly depends on how many compromises we're willing to make and whether we will take the time to put in simple measures like a spending cap or disabling in-app purchases to stop shock bills mounting up.
Having the latest smartphone is nice, but it certainly isn't the way to keep our costs low. Similarly, taking an unlimited data deal might cover all the bases, but how much of those data are we actually using every month?
If we had to limit our advice to three points, we'd say:
Check the mobile network you're with is the right one for your needs
Check whether a SIM only tariff would be appropriate for you
Check to see if last year's smartphones are still good enough
Overall, there are plenty of ways to save money on mobile bills. We just have to think about the things we don't need in a mobile deal as well as those things we do.