The plan also allows access to three Smart Benefits, including three Apple options for the first time: Apple Music, Apple TV+ and Apple Arcade.
Customers will also be able to upgrade their iPhone at any time using the Upgrade Anytime feature and receive a Service Pack containing an annual device MOT.
EE also announced a Smart iPhone Plan at the same time which offers one inclusive Apple benefit from the three Apple options.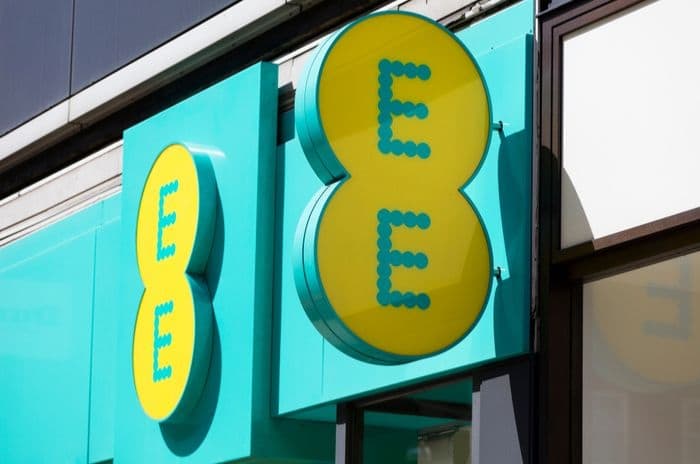 Credit: Ink Drop/Shutterstock.com
Full Works Plan
The Full Works Plan for iPhone is specifically for customers taking iPhones and includes the following features:
Three Smart Benefits chosen from Apple Music, Apple TV+, Apple Arcade, Video Data Pass, Roam Further or BT Sport Ultimate for duration of 24-month contract
Unlimited mobile data
Option to upgrade to new phone at any time
Service Pack featuring annual device MOT and £10 to spend on cases and screen protectors at no extra cost
EE Lifetime Guarantee with extended warranty for lifetime of contract
The most eye-catching feature here is the unlimited mobile data, and it could be the deciding factor for customers to jump from the lower tier of the Smart iPhone Plan up to the Full Works one.
Smart iPhone Plan
EE also announced the Smart iPhone Plan which offers one of the inclusive benefits listed above and the ability to upgrade at any point during the contract.
While there is a data cap on the Smart iPhone Plan, customers have access to the Reserve Data feature announced in May for all Smart Plans.
This allows customers to continue using data even when they reach the limit of their inclusive allowance every month. Reserve data is capped at 2Mb compared to the average of 36.5Mb revealed in speed tests earlier this year, but it ensures users can keep browsing.
Smart iPhone Plan customers will also receive a Service Pack at no extra cost and access to the EE Lifetime Guarantee.
EE first launched their Smart Plans in May 2019, offering customers the opportunity to swap inclusive features, upgrade their phone anytime and benefit from the lifetime guarantee.
New plans in context
Customers taking the 64GB iPhone 11 on a 24-month contract with EE would pay the following across the different plans:
Essential Plan with 10GB data and no Smart Benefit - £51 per month
Smart iPhone Plan with 10GB and 1 Smart Benefit - £58 per month
Smart iPhone Plan with Unlimited data and 1 Smart Benefit - £65 per month
Full Works Plan with Unlimited data and 3 Smart Benefits - £69 per month
There are upfront costs of £50 for the two cheaper plans and £30 for the two pricier ones, although this is mainly because the iPhone 11 is their current flagship handset.
Customers considering the Full Works and Smart iPhone plans should look at their monthly data usage and ask whether they need the inclusive unlimited data.
Along with this, it's worth thinking about whether the Smart Benefits would be used and if they're worth the extra costs per month.
EE's partnership with Apple includes their Apple TV 4K service offered to customers taking broadband from EE.
Last month, EE became one of the few broadband providers to offer standalone fibre services, allowing customers to give up the landline if they choose to.
Read our review of EE mobile here.