The Reserve Data feature means customers won't be cut off once their data allowance runs out and will stay connected until their allowance is refreshed.
It was one of several announcements made by EE which also included the addition of BritBox to their Swappable Benefits service.
They also confirmed a new range of Essential and Smart plans with access to 5G as standard.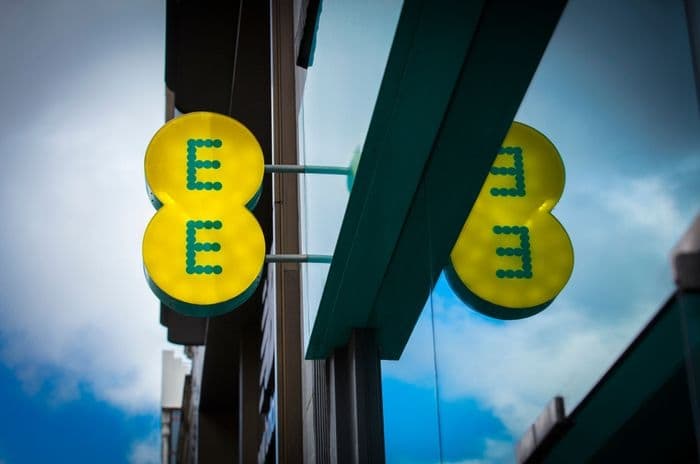 Credit: Electric Egg/Shutterstock.com
Reserve Data
The most eye-catching of these announcements is the Reserve Data feature which essentially ensures customers will never be completely out of data even if they've used up their allowance.
Available to Smart and Smart SIM customers, this feature will automatically switch on when a customer hits their data allowance threshold and allows them to continue using data.
It won't be full-speed data, but EE say it's fast enough to stay connected with friends and stream music until a customer's data refreshes.
To compare, the 2Mbps speeds would receive with Reserve Data is far below the average speeds recorded in RootMetrics' most recent analysis of 36.5Mbps, although many would say that slow data is better than no data at all.
The offer's similar to Vodafone's Unlimited and Unlimited Lite plans, whose advertisements were rebuked earlier this year by the Advertising Standards Authority (ASA) for not making clear the speeds on those services would be throttled.
BritBox becomes swappable
EE also confirmed that BritBox has been added to its Swappable Benefits, joining Amazon Prime Video, the Video Data Pass, BT Sport Ultimate and the Roam Further Pass.
Swappable Benefits are available to customers on Smart plans and are designed to be a flexible benefit that can be swapped once every 30 days if customers want to switch.
EE was announced as the exclusive mobile partner to BritBox in March 2020, and all pay monthly customers can access a free six-month subscription as part of their EE contract.
5G ready plans
EE has also revamped their Essential, Smart and Smart SIM pay monthly plans to ensure they're all 5G ready.
Access to 5G comes as standard with these plans in a move EE says will help customers future-proof their plans as 5G handsets become more common.
With end of contract alerts for mobile customers now in force and the 5G revolution still to fully take off, it could be that EE is encouraging customers to stick with them on 5G ready plans until a customer is ready to take the step up to a 5G handset.
EE were the first mobile network to launch 5G services in May 2019, but take-up nationally is low as rollouts continue and the number of 5G handsets on the market remain low.
For instance, Apple has yet to confirm when their first 5G iPhone will appear, meaning many Apple customers will be waiting to make the move to 5G.
Customers may be inclined to sign a Smart SIM only plan with EE, intending to buy their desired 5G handset up front when it's released, although many wouldn't be able to afford the upfront price tag of a high-end smartphone.
Learn more about 5G and what it means for you. Alternatively, compare SIM only mobile deals with our free tool.