All EE pay monthly customers will be able to access a free six-month BritBox subscription which includes inclusive data.
It joins a variety of other subscription offers by EE as they bid to retain customers and to attract new ones.
In a separate development, Virgin Media has extended their agreement with Netflix to continue delivering the streaming service via their broadband packages for three years.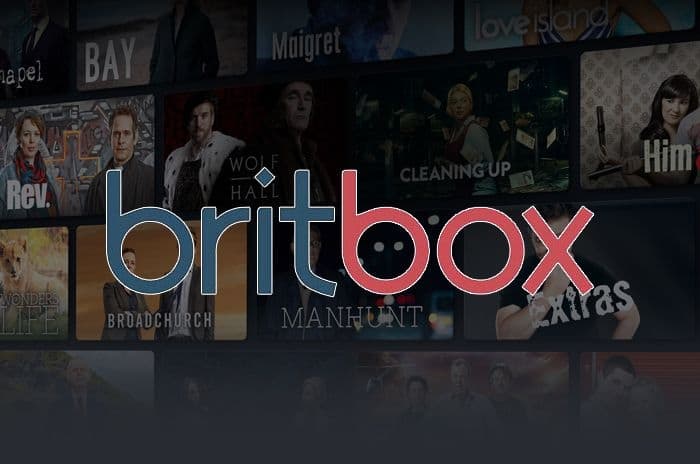 BritBox on EE
The new partnership between EE and BritBox means new and existing EE pay monthly customers can access six months of free BritBox streaming on their mobile or tablet.
BritBox launched in November 2019 featuring content from BBC, ITV and Channel 5, with content still to be added from Channel 4 at some point in 2020.
Under the new deal from EE, accessing BritBox via this partnership won't use up a customer's data and it can be used in conjunction with Smart TVs, Amazon Fire TV, Apple TV and Google Chromecast to watch on a bigger screen.
After six months, BritBox will cost the same £5.99 as it costs when purchased independently, although the charges will be applied via the EE bill.
BritBox is available on EE from Friday 13 March 2020.
Entertainment extras
BritBox joins several other six-month subscription options in the Entertainment on EE package which they say could save customers up to £220.
Apple Music and Apple News+ were joined by MTV Play in March 2019, while BT Sport is available on a free three-month subscription.
EE also have Swappable Benefits for customers on Smart Plan contracts. These were launched in May 2019 and give customers the chance to swap out different perks at any time in their contract.
Amazon Prime Video and the Gamer's Data Pass were added as benefits in August 2019, joining the Video Data Pass, Music Data Pass, Roam Further Pass and BT Sport.
EE has recently beaten their mobile rivals in a trio of network reports: RootMetrics' speed report, Tutela's mobile experience report derived from crowdsourced data and umlaut's mobile benchmarking survey.
Virgin Media and Netflix
In other news, Virgin Media has extended their existing distribution agreement with Netflix for another three years.
This means Virgin Media broadband and TV customers will continue to be able to access Netflix content through their set-top boxes and to have the payments for the service integrated into their Virgin Media bills.
Around half of their V6 subscribers regularly access Netflix content via their set-top boxes, so it seems that the partnership works well for Virgin Media's customers.
While there is no confirmation of future developments for the service, it's clear the combination of pay TV and streaming services is proving to be a winner, with extra Viacom apps added to the Virgin Media interface in October 2019.
Sky has done something similar by integrating Netflix with their Ultimate on Demand package back in 2018 and are expected to make a version of their own streaming service Now TV available to their pay TV subscribers in 2020.
So, customers looking for cheap pay TV deals not only have the option to choose between different providers such as Sky or Virgin Media, but they also have the option to integrate various other streaming services into those deals.
From a provider's perspective, this may make a customer more likely to stick with them in the long-term if all their services are bound up together in one bill.